Prepare for an unforgettable experience throughout your journey with us. Studying at EAE Business School Madrid is a challenge and a completely transformational adventure in which you will live alongside students from all over the world and build bonds that will last a lifetime. 
Teamwork, interacting with other students and lecturers, learning from the very first day, with leisure and cultural activities, networking opportunities and events that will make your time at EAE a unique experience.   
Look at everything we have prepared for you! 
EAE Welcome
The week before your classes start, we have organized a Welcome Week that you will never forget. You will meet the Director of your Master, the School's staff, top-class professionals and, of course, the classmates on your program and students on other Masters. You can enjoy information sessions, presentations, workshops and networking activities.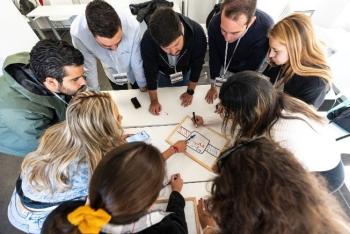 Acogida EAE
Desde varios meses antes del comienzo del curso, estaremos acompañándote, resolviendo dudas e informándote de todo para que tengas todo listo a tu llegada a Madrid.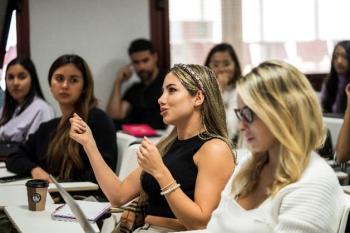 Campañas solidarias
Colaboramos con ONGs y asociaciones sin ánimo de lucro en campañas puntuales en las que participa nuestra comunidad estudiantil:   
Podrás participar de la campaña de donación de sangre que la Cruz Roja organiza en el campus.   
AIDA Books & More nos trae un mercadillo de libros de segunda mano, cuyos beneficios destina a proyectos sociales.  
El Banco de Alimentos siempre necesita voluntario/as para su Gran Recogida de Alimentos.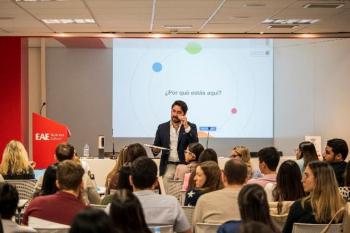 Clubs 
Podrás pertenecer a clubs de estudiantes.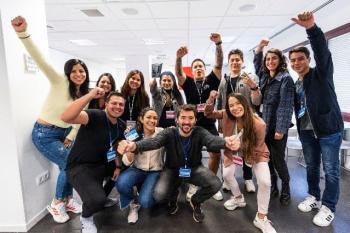 EAE Sostenible
Tenemos puntos de reciclaje repartidos por el campus y apostamos por el ahorro de papel. Tu carnet de estudiante será digital y el campus virtual tu aliado.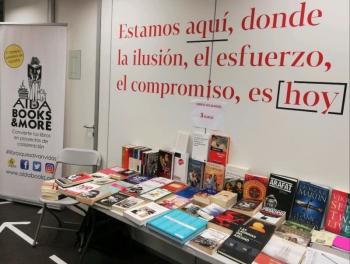 Business Networking
Throughout the year, you can attend different types of events that will give you first-hand access to professionals with expertise in different areas and markets, managers, CEOs and entrepreneurs, giving you a very valuable networking opportunities. In most cases, we meet up away from the campus.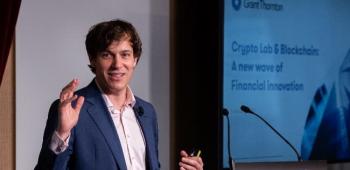 EAE Aware: Día de la Mujer
EAE Aware: Día de la Mujer
Conmemoramos un día tan importante con una agenda de alto impacto en la que participan personas referentes. 
Ciclo de Soft Skills
En EAE queremos formar a los líderes del presente y del futuro. Las personas podrán liderar a otras cuando sepan relacionarse con empatía, regulando sus emociones, comunicándose de forma eficaz y generando confianza. Y para todo ello necesitan partir de un buen autoconocimiento y un claro liderazgo personal, como base para poder dar lo mejor de sí mismos y liderar a otros de forma eficaz. Y desde EAE, con este programa, contribuimos a ello. 
A través de varios talleres liderados por nuestro/as coach, podrás trabajar estas habilidades blandas interactuando con personas de otros programas.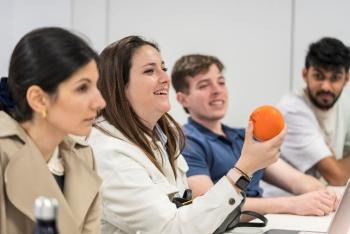 Social Networking 
EAE Cultural: Sabemos que cuando llegas a la ciudad, hay un mundo ahí fuera por descubrir. Déjanos acompañarte de una manera amena, interesante y en la que podrás fomentar el networking con tus nuevo/as compañero/as a la vez que descubres rincones que hasta lo/as propio/as gatos tienen olvidados (te descubriremos por qué a lo/as madrileño/as les llaman "gatos"). 
EMBA Networking 
La comunidad EMBA tiene la oportunidad de realizar un networking en el que podrán interactuar con otras personas EMBA.