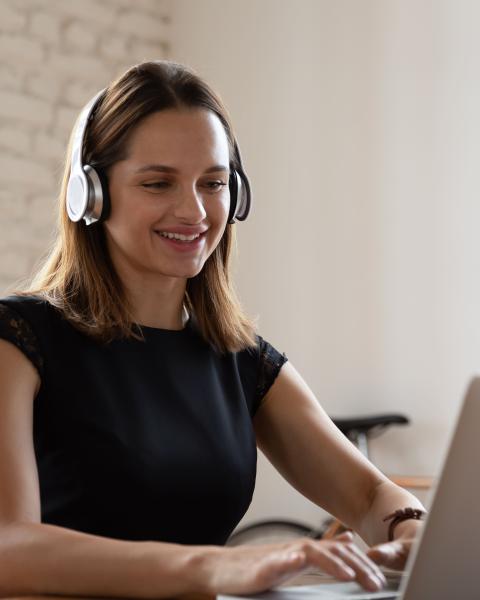 The new age requires professionals equipped to be flexible and resilient, to develop their critical capacity and to lead from a professional standpoint but, most importantly, from a human perspective. These professionals must be able to build their own path forward, as well as transforming and evolving this path, embracing flexibility and an open, constructive mindset. 
To enable these professionals to be open and flexible, we have to equip them with tools that allow them to learn in a holistic way adapted to their needs, lifestyle and personal aspirations, underpinned by equality, sustainability and passion, today and throughout their lives. 
With this in mind, our educational model is the result of a constant process of adjustment of EAE Business School's methodology and the ways it connects the students with knowledge and experience.  
The only objective of this continuous, never-ending process is to achieve more and more ways of fulfilling the students' expectations more effectively and offering them the best options for building their career. Our goal is the same as the students': learn and relearn. 
What does the methodology involve?
This is the leader that we want you to become: curious, with a constant thirst for learning and new challenges, a professional adapted to a world in continual motion and, most importantly, a human being committed to their environment and their evolution of our society. 
We build on the foundations of learning based on the following competencies:  
Expression and communication  
Numerical and technological capacity  
Entrepreneurship and initiative 
Learning to learn 
Cultural awareness and expression 
Our learning cycle: 
Understanding and analysing the concepts.
Learning to define new concepts.
Applying and gaining a command of the tools.  
Evaluating the processes to be able always to restart the learning cycle, improving and learning continuously. 
Each step of the cycle requires innovative, active learning methods that enable us to connect and consolidate knowledge, such as:  
Experiences in the field 
Flipped learning  
Seminars 
Gamification  
Research-based learning 
Learning communities 
Working remotely 
Cooperative learning 
Learning by doing  
Project-based learning 
Simulations  
Problem-based learning 
Case studies 
Challenge-based learning 
Roleplays 
The School does not stop when the students leave the classroom. We offer an extensive range of extracurricular activities and complement the specific competencies of each of the qualification programs with key cross-cutting competencies for personal and professional growth.