Marketing & Digital Transformation
Master in Marketing and Sales Management in English
This master's degree is taught in ENGLISH
In today's global market, experts need to know how to access new markets, define strategies that allow them to take on new competitors, and implement plans with more innovative approaches to the management of sales and marketing teams.
User increasingly compare more, demand more and look for differential value when making a purchase decision. Reaching these users requires comprehensive training in Marketing and Sales Management with solid knowledge of the latest marketing trends and the ability to take advantage of new technologies to serve a market in constant fluctuation.
The Master in Marketing and Sales Management of EAE Business School Madrid is designed to equip you with the knowledge and skills needed to lead these changes and turn each new challenge into a competitive advantage. Master the latest trends in the field and the key factors that generate business value for any organization.
OFFICIAL MASTER'S DEGREE 
On successful completion of your program, you will receive a double qualification: the Master in Marketing and Sales Management from EAE Business School and the Master in International Marketing Management from the Universidad Internacional de la Empresa (UNIE)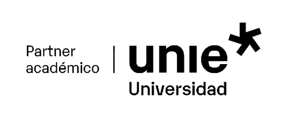 *Official degree recognized by the Ministry of Education of Colombia, SUNEDU and SENESCYT.
** New university enrolment places in English in the process of verification.
Enrol now and start to make the most of your Professional Development Plan*
From the moment you enrol, we start working with you to make your professional project a reality through a Personalized Development Plan. Don't miss out! Ask to find out more and we will explain everything you need to know.
*This service is only available for on-campus programs.
Reasons to take this master
in EAE Business School
Residential Program in New York:

Students have the opportunity to take a two-week residential course on Retail & Services Marketing at Kean University in the USA

Membership of the Spanish Marketing Association:

You can become a member of this professional association, access all its resources and learn about the latest advances in this professional area.

Prestigious partners:

EAE Business School Madrid is associated with the most relevant marketing organizations in Spain: the Spanish Marketing Association and the Spanish Association of Digital Economy.

Networking:

You will take part in a series of conferences led by executives with extensive professional experience in the marketing and business management sector, giving you the chance to expand your network of contacts and start new working relationships.

Tools for the Digital environment:

You will learn about customer management tools such as CRM, as well as different digital techniques for sales, communication and positioning your product in the market.

True Potential Experience: 

Enjoy an experience that combines the Master in Marketing and Sales Management in English with a Personalized Professional Development Plan, guided by a True Potential Advisor, who will help you find, focus and develop your true potential.
2nd
Best Master in Marketing and Sales Management in Spain
El Mundo Masters Ranking 2022.
2nd
Best Master in Marketing and Sales Management in Spain
EdUniversal Ranking 2021/22
3rd
Best business school in Spain
MERCO Talent Ranking 2022
Strategic Management of International Marketing: Key factors in Competitiveness and Success in Global Markets – 6 ECTS

International economic landscape. Big international challenges. Globalization at a country, sector and company level. The concept of strategy
Free-trade areas and economic integration. Goals, values and results
Globalization and offshoring. Internationalization of the supply chain and production. Value proposition
Internationalization of capital and people. Sector analysis
Players in the international economic scene. Contextualizing the sources of power in the world. The new key players in the global economy
International economic and financial architecture. Resources and capacities
Success and failures in global competition: causes and key factors. Competitive advantage
Analysis of international competition and the quest for comparative advantages. The 'Made in' and 'Country Brand' effect. Strategic options and positions
The 'Made in Spain' effect and its impact on the international strategy of Spanish brands. Business models
The Leading Brands of Spain Forum. Internationalization strategy
Company competitive advantages. The role of the portfolio of internationally exploitable resources and capacities. Implementation: the structure of organizations

Development of Marketing Professionals in a Global Environment – 6 ECTS

Leadership of high-performing commercial teams
Communication, persuasion and negotiation techniques
Negotiation and conflict management techniques in international matters
Time and stress management
Project and meeting management
Presentations in public
Personal development plan. Executive coaching and mentoring. Personal branding as a professional
Offline and online networking. Public relations and social, business and official protocol
International markets. Multicultural and multilingual settings
Globalization and work-life balance
Code of conduct, and business and professional ethics
Introduction to Big Data
Global Markets: Investigating and Identifying the Value Proposition – 6 ECTS

Introduction to market research
The market research project
The marketing environment: information sources
Researching and evaluating opportunities in international markets
Consumer segmentation. Tools for segmenting global markets
Tools for analysing market positioning
Consumer behaviour and demand
Quantitative and qualitative research. Field study based on research
Identification of the value proposition
Online support for market research
International research commercial research project management. Project management and execution (from quality control to ethics of the process). Verbal and written presentation of research: best practices

Value Creation in International Markets – 6 ECTS

Marketing and value creation
Market segmentation and value proposition. Micro-segmentation versus globalization
Product strategy from new product development to co-creation and product portfolio management
Service definition, implementation and management
Branding. Corporate branding as a competitive advantage in internationalization processes
Price as a commercial variable
Pricing and the levels of decision-making
Price-setting strategies
Economic and financial decisions involved in strategic international marketing decisions – 6 ECTS

Financial information requirements for international marketing management
Objectives and methods of financial statement analysis to facilitate commercial decision-making
Cost and sales analysis to determine the profit/country margin for each product and optimize commercial decisions
Analysis of investments executed within the framework of the international marketing strategy in order to calculate profitability
Calculating the cost of the money invested in the international marketing budget
Business strategy and international commercial planning. Financial, business, sales and financing forecasts
Analysis and management of international projects and associated risks. Economic, social, environmental and reputational risk. The country risk and foreign exchange risk
The balanced scorecard and international marketing

Digital Marketing in International Settings – 6 ECTS

The Internet as a new distribution and communication channel with a global scope
Web platform planning and design
E-marketplaces
Search strategy and optimization: SEO and SEM
Growth-Hacker Marketing
From communication to conversation, and the impact of the digitization of markets and channels
Social media
Mobile Marketing
International legislation international applied to the Internet. Data protection and management
Analytics and metrics of an international e-marketing plan
Viral campaigns
Value delivery to international customers – 6 ECTS

Delivering value and satisfaction to international consumers: Distribution, its evolution and new trends from direct channel to omnichannel distribution
Selling products, services, solutions or experiences? Trade marketing, point-of-sale, retail marketing and Servicescape
Determining factors in added value for international consumers. Distribution strategies: Push vs Pull. Selective-exclusive-mass distribution
Distribution strategies in international markets
International marketing mix plan: Adaptation or standardization? Communication as a marketing variable and integrated marketing communication (ICM)
Delivery of a global service: value, price and service at an international level
Strategic distribution and logistics management
Lean management: delivering value where the customer needs it
Media analysis
Customer Relations Management: designing a support structure. International relational marketing and customer loyalty
The Value Stream Map in global and local market. Communication in crisis situations
Process definition. Components. Pull and Push. Process metrics and enhancing process value. New trends in direct marketing
Communication strategies in international markets
BUSINESS GAME. Business simulator

Sales and International Commercialization Strategies – 6 ECTS

Sales management at a global level and international sales team management
Aligning the Sales Director with the structure of the multinational company
From Product Marketing to Customer Marketing. The functions of the Product Manager and Client Manager
Sales team management: supervision, remuneration and motivation
CRM | Customer service quality (CSAC) | Client Management. CRM development in the organization
Sales strategy: how to reach international markets
Sales strategies in international markets
Negotiation with clients
The international sales environment. Definition and ways of organizing multi-market commercialization channels
How does the new 21st-century consumer influence the changes that have occurred in the distribution chain?
Current structure of distribution channels and international market coverage
Dependence and power in the commercialization channel. Breakdown by national markets
Conflict in the commercialization channel. Point-of-sale analysis
Collaboration in the commercialization channel. International strategic alliances
Choose the course that you want to take and which will expand your range of future professional prospects – 10 ECTS 
External academic internships - 6 ECTS
Final Master's Thesis - 6 ECTS
Minors
Your competitive edge
At EAE Business School Madrid, as a school committed to innovation and transformation, we have created an optional specialization program, in an online format, that you can take at the end of your Master.
This educational model gives you the opportunity to acquire new skills and an individualized qualification to set yourself apart in the labour market by enhancing your professional profile.
You will have the option to choose the Minor that best suits your needs.
1. Development of marketing areas
You will develop the strategy to achieve the company's goals, with a firm grasp of information techniques and sources. Moreover, you will be able to recognize new opportunities and adapt the marketing policies to each organization.  
2. New trends
You will gain in-depth insight into both the opportunities and risks of the latest marketing by developing competencies and implementing consumer- and market-oriented management systems. 
3. Executive skills
You will lead teams in globalized environments, with the ability to analyse the market and its different scenarios in order to achieve the best fit of the marketing department within the organization in order to enhance the company's value. 
Professional prospects and entry profile
What you study here and now will have an impact on your career tomorrow. Start imagining your future and take a look at some of the professional prospects that await you. 

Management positions in any company, entity or institution.
International Business Development Manager
International Financial Analyst
Mergers and Acquisitions (M&A) Consultant
Global Supply Chain Manager
International Marketing Manager
International Sales Director
Export Manager
Global Business Consultant
International Strategy Advisor
Senior management positions in international public or private institutions (UN, IMF, World Bank, European Union, Embassies, WTO, ....)

Qualifications required for accessing the Master:

Bachelor Degree in 

Business Administration and Management

Bachelor Degree in 

Financial and Actuarial Economics

Bachelor Degree​​​​​​​ in 

Accounting and Finance

Bachelor Degree​​​​​​​ in 

Economics

Bachelor Degree​​​​​​​ in 

Business Sciences

Bachelor Degree​​​​​​​ in 

Marketing

Bachelor Degree​​​​​​​ in 

Tourism

Bachelor Degree​​​​​​​ in 

Engineering in Industrial Organization

Double Degrees in Law and Business Administration

Access and admission applications will be processed by the competent academic supervisors at the University, who will ensure compliance with the legally stipulated access conditions, as well as with the institution's own admission conditions.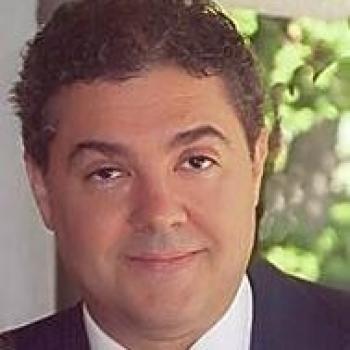 Cesar Moreno
Business Consultant Partner at Blue Insights - PhD in Business and Economics, ICADE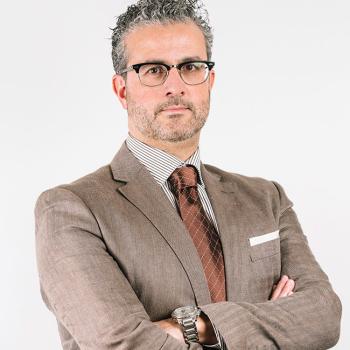 Giuseppe Emanuele Adamo
Director del Área de Marketing & Digital Transformation en EAE Business School Madrid.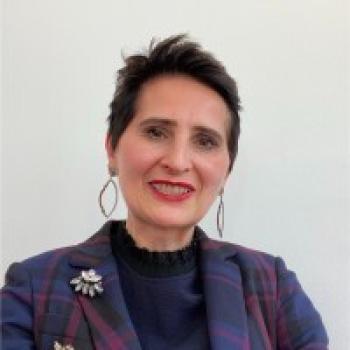 Cristina Rata
Head of Advanced Analytics en Zurich Insurance Company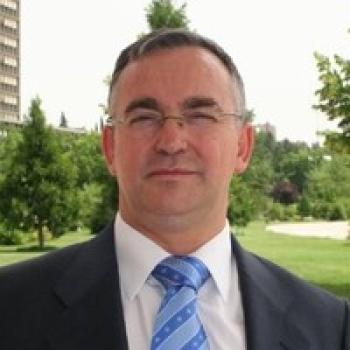 Miguel Gómez
Redactor Jefe en El Mundo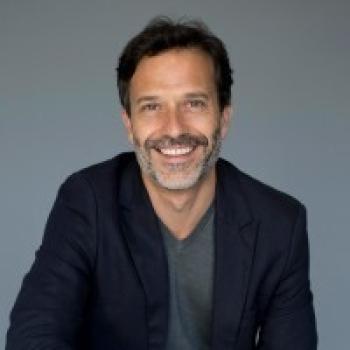 Arnau Clofent
Marketing Director | CMO en Affinity Petcare