MBA in English
Up to 22% off
Until 26 June
This master's degree is taught in ENGLISH
2023 will be a year of global economic inflection, which poses a scenario full of challenges and opportunities. A year in which companies will reward professionals who help them to face this new scenario, are you ready?
Relaunch your professional career by moving up, changing position, company, sector or starting your own business. The MBA will enable you to lead projects, teams and even departments by giving you a 360º vision of the company and leadership skills.
With the MBA in english of EAE Business School Madrid you will acquire confidence when making decisions and you will master essential management techniques and tools. Develop projects and companies that generate economic benefits and have a positive impact on both society and the environment.
OFFICIAL MASTER'S DEGREE 
On successful completion of your program, you will receive a double qualification: the MBA from EAE Business School and the Master's Degree in Senior Management from the Universidad Internacional de la Empresa (UNIE)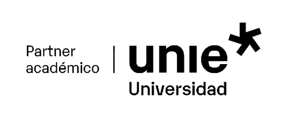 *Official degree recognized by the Ministry of Education of Colombia and SUNEDU.
Enroll now and start enjoying your career boosting plan.*
From the moment of your enrollment we will start working together in the materialization of your professional project through a personalized development plan. Are you going to miss it? Request information and we will explain it to you.
*This service applies only to on-site programs.
Reasons to take this master
in EAE Business School
Residential in New York: Reinforce your differential value with a week residential in the USA on Innovation and Value Creation at Pace University, New York (at an additional cost). 
MBA career path:  Build a professional career with present and future projection with our career path programme. Make the most of your job opportunities abroad, with a personalised career plan.  
EAE Emprende: We offer you the EAE Lab, our own business incubator that provides you with training, advice and funding to carry out your project with full guarantees.  
Business game: Access a simulator where you can recreate business challenges and situations. Put your skills into practice from the perspective of an executive.  
Company visits:  Expand your professional network. Meet executives and professionals from relevant companies such as Amazon, Accenture, IBM, Endesa or Sodexo, among many others. 

True Potential Experience: 

Enjoy an experience that combines the MBA in English with a Personalized Professional Development Plan, guided by a True Potential Advisor, who will help you find, focus and develop your true potential.
5th
best MBA in Spain
MBA América Economía Ranking 2022
7th
best MBA in Spain
MBA Forbes Ranking 2021-22
Top 25
MBA in the world/Europe
CNN Expansión MBA Ranking 2021-22
94%
International participants
4 years
Average professional experience
Business, Government and International Economys - 6 ECTS 
Commercial Management - 6 ECTS 
Leadership, Behaviour and Social Responsibility - 6 ECTS
Human Resources Management - 6 ECTS
Financial Management - 6 ECTS 
Technology and Operations Management -  6 ECTS 
Strategic Management - 6 ECTS 
Comprehensive Business Analysis - 6 ECTS 
Choose the course that you want to take and which will expand your range of future professional prospects – 10 ECTS 
External Academic Internships - 6 ECTS
Final Master´s Thesis – 6 ECTS 
Minors
Your competitive edge
At EAE Business School Madrid, as a school committed to innovation and transformation, we have created an optional specialization program, in an online format, that you can take at the end of your Master.
This educational model gives you the opportunity to acquire new skills and an individualized qualification to set yourself apart in the labour market by enhancing your professional profile.
You will have the option to choose the Minor that best suits your needs.
Change management
You will develop the power to anticipate and the ability to adapt to change, essential qualities in the current scenario.
Global and innovative approach
You will know how to implement new technologies and be able to manage based on flexibility and the demands of new markets and society.
Goal-oriented leadership
You will develop skills for positive, goal-oriented leadership. For example, you will develop teamwork skills, motivation, internal and external communication, business ethics and CSR.
Professional prospects and entry profile
What you study here and now will have an impact on your career tomorrow. Start imagining your future and take a look at some of the professional prospects that await you. 

Management positions in any company, entity or institution.
International Business Development Manager
International Financial Analyst
Mergers and Acquisitions (M&A) Consultant
Global Supply Chain Manager
International Marketing Manager
International Sales Director
Export Manager
Global Business Consultant
International Strategy Advisor
Senior management positions in international public or private institutions (UN, IMF, World Bank, European Union, Embassies, WTO, ....)

Qualifications required for accessing the Master:

Bachelor Degree in 

Business Administration and Management

Bachelor Degree in 

Financial and Actuarial Economics

Bachelor Degree​​​​​​​ in 

Accounting and Finance

Bachelor Degree​​​​​​​ in 

Economics

Bachelor Degree​​​​​​​ in 

Business Sciences

Bachelor Degree​​​​​​​ in 

Marketing

Bachelor Degree​​​​​​​ in 

Tourism

Bachelor Degree​​​​​​​ in 

Engineering in Industrial Organization

Double Degrees in Law and Business Administration

Access and admission applications will be processed by the competent academic supervisors at the University, who will ensure compliance with the legally stipulated access conditions, as well as with the institution's own admission conditions.