Global Executive MBA
Hasta 12% de descuento
Últimas plazas
This master's degree is taught in SPANISH
In a highly competitive, globalized market in the throes of transformation and with a certain degree of uncertainty in terms of potential scenarios, it is essential to stay ahead of the game with high-level training that combines an international, multidisciplinary approach with the development of essential skills for success. 
The Global Executive MBA of EAE Business School Madrid is an innovative management program designed for experienced professionals who want to explore the new horizons of business management and take the next step forward in their career with the aim of evolving. 
To achieve this, you will acquire fundamental insight designed to enhance your profile as an executive, all based on the everyday reality of companies operating in Asia, Europa and the Americas. This is all reinforced by the three international residential programs in Madrid, Shanghai and New York.  
The program's hybrid format will enable you to balance your personal and professional lives with your studies. You will combine on-campus learning stages with real-time virtual classes and other sessions that you can watch at your convenience within your work schedule. 
MASTER'S DEGREE 
On successful completion of your program, you will receive a double qualification: the Global Executive MBA from EAE Business School and the Master's Degree in Senior Management by la Universidad Internacional de la Empresa (UNIE)
*Official degree recognized by the Ministry of Education of Colombia and SUNEDU.
Enroll now and start enjoying your career boosting plan.*
From the moment of your enrollment we will start working together in the materialization of your professional project through a personalized development plan. Are you going to miss it? Request information and we will explain it to you.
*This service applies only to on-site programs.
Reasons to take this master 
in EAE Business School
Residential programs in Madrid, Shanghai and New York: This Master includes and attractive international syllabus, with some of the classes and the defence of the Master's Thesis held on three different. 
EAE Entrepreneur: If you plan to start a business, you can take advantage of EAE Lab, our business incubator, which gives you access to the learning, financial and advisory resources you need to make your venture a reality. 
Networking: You will have the opportunity to expand your network of contacts, building professional relationships with your classmates and meeting top executives for leading companies such as Accenture, Europcar, Grupo Planeta, CBRE, Prosegur and Amazon, among others. 
Employment Partner Executive: At EAE Business School Madrid, we boost the projection of your executive profile, enabling you to enhance your professional growth. 
Personalized guidance: You will have access to individualized coaching sessions (during the residential stages in the USA and China), which will help you to grown personally and professionally. 

True Potential Experience: 

Enjoy an experience that combines the Global Executive MBA with a Personalized Professional Development Plan, guided by a True Potential Advisor, who will help you find, focus and develop your true potential.
2nd
best Global Executive MBA in Spain
QS Online MBA Ranking 2022
7th
best Global Executive MBA in Spain
Top 29
best Global Executive MBA in the world/Europe
QS Online MBA Ranking 2022
Participants have the opportunity to take part in training sessions on Executive Skills, Leadership and Change, Financial Management and the Global Economy. They visit companies such as LG Electronics, take part in a team-building activity, attend individual coaching sessions and take a guided cultural tour of the city. 
Duration: 1 week 
Understanding the Global Playing Field and Economy - 6 ECTS 
Leadership, Conduct and Social Responsibility - 6 ECTS 
Participants visit leading companies in the country, such as Chinaccelerator and KJT e-Commerce Platform, take part in a team-building activity and take a guided cultural tour of the city. In addition, they attend training sessions on Executive Skills, Leadership and Change, as well as lectures at Shanghai University. Participants also take part in working groups, Thesis planning sessions and individual coaching sessions. 
Duration: 1 week
Financial Management and Value Creation - 6 ECTS 
Efficient Management of Critical Resources - 6 ECTS 
Quantitative Management Methods - 6 ECTS 
Thinking and Acting Strategically - 6 ECTS 
Achieving Market- and Client-Orientation - 6 ECTS 
Innovation Management and the Entrepreneurial Mindset - 6 ECTS 
In the final residential stage, participants visit companies such as FedEx, and take part in a team-building activity. Moreover, they attend lectures, present the results of the Business Game and defend their Master's Theses. 
Duration: 1 week 
Course the course that you want to take and which will expand your range of future professional prospects – 10 ECTS
Master's Thesis - 12 ECTS 
Your competitive edge
At EAE Business School Madrid, as a school committed to innovation and transformation, we have created an optional specialization program, in an online format, that you can take at the end of your Master.
This educational model gives you the opportunity to acquire new skills and an individualized qualification to set yourself apart in the labour market by enhancing your professional profile.
You will have the option to choose the Minor that best suits your needs.
1. Developing action plans
You will discover the tools you need to define and lead action plans and achieve satisfactory results.  
2. Global strategies
You will enhance your executive skills and gain a global perspective of the company in order to integrate all the departments in a company within a single strategy. 
3. Success in changing environments
You will develop the skills to succeed in both national and national settings and anticipate changes to ensure that an organization is prepared to tackle future challenges.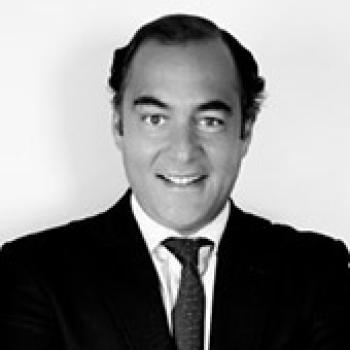 Ángel del Castillo
Doctor in Business Management from the University of Santiago de Compostela.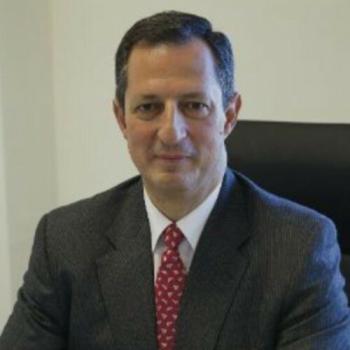 Ángel Andreu
Board director Grupo INHISA CEO, A2A Solutions.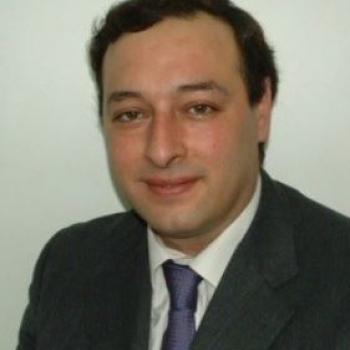 Lisardo de Pedro
Nearly 20 years of experience in marketing departments in consumer companies.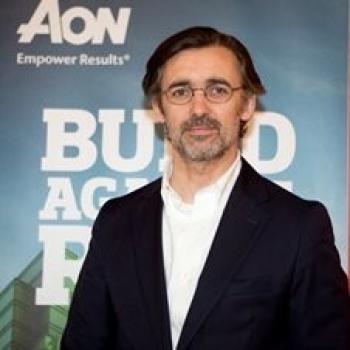 Rafael Hernández Barros
Director of the Financial Area of Aon Gil y Carvajal, as well as partner-founder, advisor and consultant of several organisations and start-ups.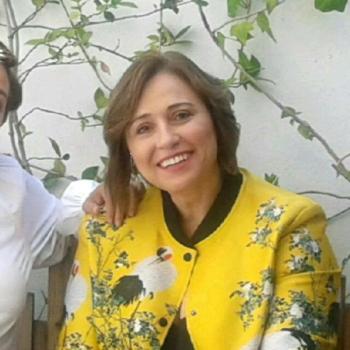 Esther González Arnedo
Professional with more than 20 years of experience in Human Resources management positions.
Professional prospects and entry profile
What you study here and now will have an impact on your career tomorrow. Start imagining your future and take a look at some of the professional prospects that await you. 

CEO 
General Director 
Division Director 
Global Area Manager 
Chief Marketing Officer (CMO) 
Chief Financial Officer (CFO) 

 

 

To be a student on EAE's Global Executive MBA, it is crucial that you have a proactive, brave, adventurous spirit and a desire to change things. 

The Master is designed for professionals with studies or a professional background in:  

Business Administration and Management
Financial and Actuarial Economics
Accounting and Finance
Tourism
Political Science and Public Management
Marketing
Economics
Engineering in Industrial Organisation
Double Degrees in Law and Business Administration

If you want to access the Master from another field of knowledge or without professional experience, you must complete a set of supplementary training courses in order to develop their knowledge bases required for the Master. These extra courses are compulsory and must be completed before the start of the Master program.