Master in International Business
"Students on the EAE Master in International Business learn to develop the best professional and personal practices in a competitive international and multicultural context"
Mirco Soffritti
Director of the Master in International Business
Technological advances, the needs of society, economic markets, etc. are changing at such a rapid pace and competition is so high that companies need efficient, effective professionals and experts with advanced knowledge in various fields of management and personal skills, such as flexibility, adaptability, reflection, determination and creativity.  
The Master in International Business will equip you with all four fundamental pillars of a successful international business education and the crucial knowledge for you to take on roles in today's multinational, multicultural companies and constantly evolving global businesses: 
Functional methods and techniques. 
Personal development. 
The importance of strategic decision-making. 
Creativity and innovation. 
At the end of the program, you will have the option to take part in a two-week residential program at Pace University (New York). 
OFFICIAL MASTER'S DEGREE 
On successful completion of your program, you will receive a double qualification: the Master in International Business from EAE Business School and the Master's Degree in International Economic Relations Analysis from the Universidad Internacional de la Empresa (UNIE)
Reason to take the master
in EAE Business School
Residential program in New York: At the end of the program, you have the chance to take part in a two-week residential program (at an additional cost) at Pace University. Pack your bags and get ready to study in the USA.
Business game: Your program uses a simulator to recreate real business situations and challenges. Put your skills to the test by putting yourself into an executive's shoes.
Series of management conferences: Make the most of the opportunity to gain insight from top-class executives and learn from their experiences and knowledge through the different community-wide EAE events offered every year.
Business networking: You will have plenty of opportunities to expand your network of contacts. Get ready to build professional relationships with your classmates and meet executives from leading companies such as Google, Vodafone, Accenture, Intel and Cepsa, to name just a few.
EAE Entrepreneur: Entrepreneurs have access to EAE Lab, a business incubator that offers the training resources, financing and guidance required to transform a good idea into a real business venture.
3rd
Best Master in International Business
Forbes Spain Ranking 2021
3rd
Best business school in Spain
MERCO Talent Ranking 2022
Top 14
One of the best business schools in Spain
El Economista Ranking 2022
86%
International participants
2 years
Average professional experience
International Economics - 6 ECTS
Global Economics - 3 ECTS
International Financial Economics - 6 ECTS
Development Economics - 3 ECTS
International Trade Law - 3 ECTS 
Public International Law and EU Law - 3 ECTS 
International Economics Law - 3 ECTS 
Analysis of company economic and financial information - 3 ECTS
Statistics applied to the international economy - 3 ECTS
IT - 3 ECTS
International Trade - 3 ECTS
International Economics - 3 ECTS
Marketing and commercialization in international environments - 5 ECTS
International financial risk management - 5 ECTS
Financial management - 5 ECTS
Intellectual capital & capital management - 4 ECTS
Management Skills - 3 ECTS
Business Game - 3 ECTS
Strategic Management: Business case studies - 4 ECTS
Course the course that you want to take and which will expand your range of future professional prospects – 10 ECTS
Internships in companies - 9 ECTS 
Minors
Your competitive edge
At EAE Business School Madrid, as a school committed to innovation and transformation, we have created an optional specialisation, in online format, to be taken at the end of your Master's degree. 
This educational model offers you the opportunity to acquire new skills and an individualised qualification to differentiate yourself in the labour market by enhancing your professional profile. 
You will have the option to choose the Minor that best suits your needs. 
1. Efficient management
Learn the techniques and methodologies for achieving maximum efficacy in the world of modern business.
2. Adaptability to change
Discover the key factors for assimilating the economic, technological and organizational changes that affect companies.
3. International competitiveness
Gain a command of the latest management tools for operating in global scenarios with greater competitiveness, without losing contact with your company's own values and culture.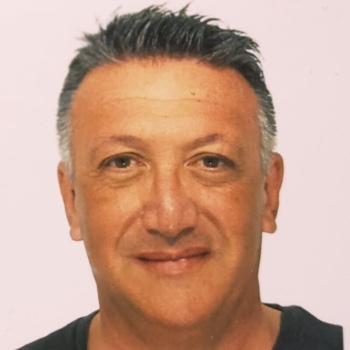 Mirco Soffritti
Ph.D. in Economics. Master of Arts in Economics and Bachelor of Arts in Economics.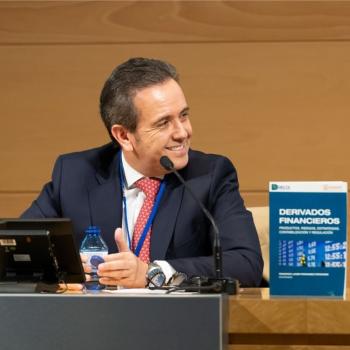 Roberto Knop Muszynsky
25 years of experience in banking (Santander, Banesto, Barclays), financial markets (AFI) and real estate (SAREB and Jones Lang Lasalle)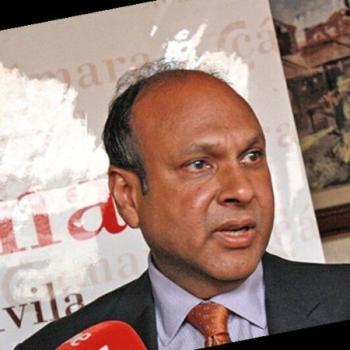 Gour Saraff
Founder & Director at Solar Global Services.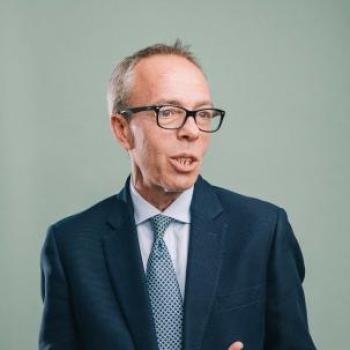 Pablo Martín Antoranz
International MBA and Master in Marketing Management and Multimedia Communication.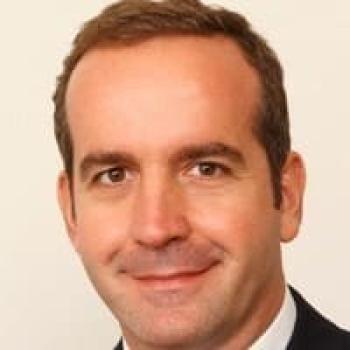 Gastón Fornés
Senior Fellow at the University of Bristol (UK) and Senior Researcher at EAE Business School (Spain)
Professional prospects and entry profile
The knowledge and skills you acquire here and now will have a real impact on your professional life. Start imagining this bright future and take a look at some of the professional opportunities that await you with our Master in International Business.

Global Operations Manager
International Marketing Manager
International Sales Director
International Logistics Manager
International Project Manager
International Organization Consultant

To be a student on EAE's Master in International Business, it is important that you have a proactive, courageous, adventurous spirit and a desire to make a difference.

The Master is designed for people with studies or professional backgrounds in:

Economics and Business
Marketing
Engineering
Law and Humanities

If you want to access the Master from another field of knowledge or without professional experience, you must complete a set of supplementary training courses in order to develop their knowledge bases required for the Master. These extra courses are compulsory and must be completed before the start of the Master program.