Master in International Business
Hasta 15% de descuento
Últimas plazas
This master's degree is taught in ENGLISH
Technological advances, the needs of society, economic markets, etc. are changing at such a rapid pace and competition is so high that companies need efficient, effective professionals and experts with advanced knowledge in various fields of management and personal skills, such as flexibility, adaptability, reflection, determination and creativity.  
The Master in International Business of EAE Business School Madrid will equip you with all four fundamental pillars of a successful international business education and the crucial knowledge for you to take on roles in today's multinational, multicultural companies and constantly evolving global businesses: 
Functional methods and techniques. 
Personal development. 
The importance of strategic decision-making. 
Creativity and innovation. 
At the end of the program, you will have the option to take part in a week residential program at Pace University (New York). 
OFFICIAL MASTER'S DEGREE
On successful completion of your program, you will receive a double qualification: the Master in International Business from EAE Business School and the Master's Degree in International Economic Relations Analysis from the Universidad Internacional de la Empresa (UNIE)
*Official degree recognized by the Ministry of Education of Colombia and SUNEDU.
Enroll now and start enjoying your career boosting plan.*
From the moment of your enrollment we will start working together in the materialization of your professional project through a personalized development plan. Are you going to miss it? Request information and we will explain it to you.
*This service applies only to on-site programs.
Reason to take the master
in EAE Business School
Residential program in New York: At the end of the program, you have the chance to take part in a week residential program (at an additional cost) at Pace University. Pack your bags and get ready to study in the USA.
Series of management conferences: Make the most of the opportunity to gain insight from top-class executives and learn from their experiences and knowledge through the different community-wide EAE events offered every year.
Business networking: You will have plenty of opportunities to expand your network of contacts. Get ready to build professional relationships with your classmates and meet executives from leading companies such as Google, Vodafone, Accenture, Intel and Cepsa, to name just a few.
EAE Entrepreneur: Entrepreneurs have access to EAE Lab, a business incubator that offers the training resources, financing and guidance required to transform a good idea into a real business venture.

True Potential Experience: 

Enjoy an experience that combines the Master in International Business with a Personalized Professional Development Plan, guided by a True Potential Advisor, who will help you find, focus and develop your true potential.
3rd
Best Master in International Business
Forbes Spain Ranking 2021
3rd
Best business school in Spain
MERCO Talent Ranking 2022
Top 14
One of the best business schools in Spain
El Economista Ranking 2022
Introduction to International Economics
Main Economic Indicators
Long-run economic growth
The aggregate demand – aggregate supply model
Fiscal policy.
Money, banking and Central Banks.
Monetary policy.
The balance of payments.
The effect of public policies on the trade balance
International trade
Country case studies: analyzing countries' economic perspectives in the long run.
Introduction to new technologies in a globalized environment.
The information economy.
Big data and smart data in international economy
Artificial intelligence, blockchain, smart contracts: new analysis systems through new technologies
Concept and measurement of development
Inequality and poverty
Internal factors that condition development processes
Productive sectors
External insertion
Cooperation for development
"Trends and perspectives of the world economy".

"Economic blocks"
"The spanish foreign sector and exporting companies".
 

"Strategy and commercial planning".

"Organization of the exporting company"
 

Means of payment"
"Foreign trade".

"International contracting".
"Risk management in international operations."
"International marketing."
Introduction to law
Company law
Tort law
Contract Law: formation and performance of contracts
International and world trade law
Statistical knowledge
Variables: Types and data representation
Numerical description of frequency distributions
Estimation
Topics
The analysis of the economic discourse: most outstanding characteristics of the texts economic.
The description of trends and movements in the field of the economy.
Production and understanding of different types of graphics.
Connection and sequencing of ideas.
The expression of cause and effect in the economic language.
The use of numeric expressions in the economic language in english.
The use of metaphoric expressions in the economic discourse.
Techniques for reading comprehension of economic texts in english.
Preliminary remarks – a review of the past
What is Public International Law?
Who is involved in the Public International Law?
What can Public International Law do for you?
EU formation – another review of the past
Who is involved?
What can EU law do for you?
What can you do for EU law?
Economic information of the company. Analysis of financial statements. Ratios. Liquidity 
Strategy and business planning. Analysis tools. The importance of objectives. Continuous improvement 
The weighted average cost of capital. Wacc. Creation of economic value. 
Risk in investment analysis. Risk management. Scenarios. Simulation. Project finance 
Analysis of investments. The value of money in the time. Cash flow. Financial decisions. 
Main financing instruments. Shares, bonds and obligations. Loans. Other Financing instruments 
Financial markets. The stock market. Derivatives markets. The currency market. 
The value of the company. Valuation methods
Economic basic principles
Economic distortions
Bubbles, pyramids and financial crash
Worldwide money
Worldwide productivity
Economic regional blocks
Introduction to international financial system. 
Financial markets 
Risk-rewards fundamental concepts 
Financial assets. Valuation 
Market Efficiency Theory. 
Portfolio Theory. Diversification. 
Reversion to the mean. CAPM. VaR. WACC. 
Fixed income assets. Bonds. 
Derivatives: options, futures, forwards, swaps. 
Currency markets. 
Real options
International economic law: particularities. Introduction. Sources. Material scope. 
General framework of commercial relations. Historical and normative evolution. Market access principles and obstacles to international trade in goods and services 
The wto. The institutional legal system 
wto. Relations between wto law and domestic law 
solution of controversies. Institutional structure, procedures and decisions. Thematic block iii. -investments 
International investment law. Protection standards. Apris; treatment and expropriation 
Solution of controversies. International arbitration, international court of justice, national courts. 
Breton woods system and other forums. General presentation. G-8. G20.cef.g24. United nations sanctions. 
Institutional structure. Functioning. Features thematic block v. Bilateral and regional scope 
Trade agreements and regional integration processes regional agreements. Eu. Mercosur. Dog. Nafta. Asean. Ecowas. 
International development law background. Goals: from the mdgs to the sdgs
Course the course that you want to take and which will expand your range of future professional prospects – 10 ECTS
Internships in companies - 9 ECTS 
Your competitive edge
At EAE Business School Madrid, as a school committed to innovation and transformation, we have created an optional specialization program, in an online format, that you can take at the end of your Master.
This educational model gives you the opportunity to acquire new skills and an individualized qualification to set yourself apart in the labour market by enhancing your professional profile.
You will have the option to choose the Minor that best suits your needs.
1. Efficient management
Learn the techniques and methodologies for achieving maximum efficacy in the world of modern business.
2. Adaptability to change
Discover the key factors for assimilating the economic, technological and organizational changes that affect companies.
3. International competitiveness
Gain a command of the latest management tools for operating in global scenarios with greater competitiveness, without losing contact with your company's own values and culture.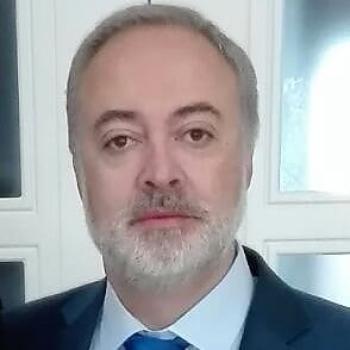 Juan Carlos Higueras
Economic and financial analyst. Accredited member of AMCES, Spanish Association of Mentoring and Consultancy for Entrepreneurship, Startups and Social Economy. Doctor of Philosophy (Ph.D), Economics and Finance from Universidad Rey Juan Carlos, Master of Business Administration from IE.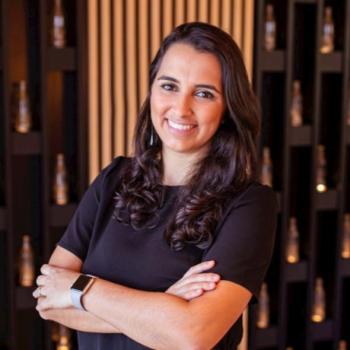 Juliana Barbedo
Multidisciplinary lawyer with almost 20 years of experience. Master of Laws (LL.M) from NYU School of Law, PhD candidate in Law UCM.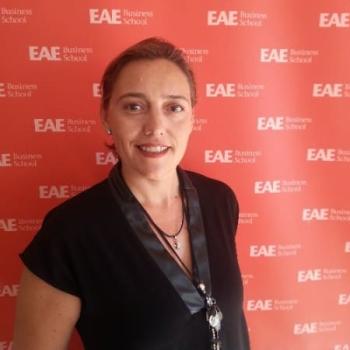 Susana Checa
PhD in Law from U. Nebrija, Master in Information and Communication Technologies Law (ICADE), Master in Publishing (U. Alcalá) and lawyer specialising in Intellectual Property, e-Commerce and Data Protection.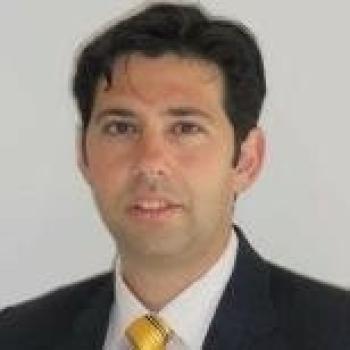 Jorge Colvin
20 years of experience in leading companies in his sector such as PWC, KPMG and Codere Group, where he was head of the M&A department for Spain and member of the Chairman's Office.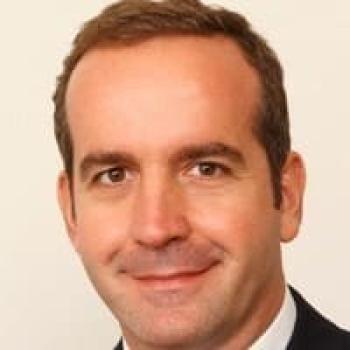 Gastón Fornés
Senior Fellow at the University of Bristol (UK) and Senior Researcher at EAE Business School (Spain)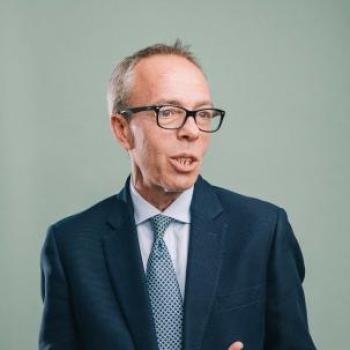 Pablo Martín Antoranz
International MBA and Master in Marketing Management and Multimedia Communication.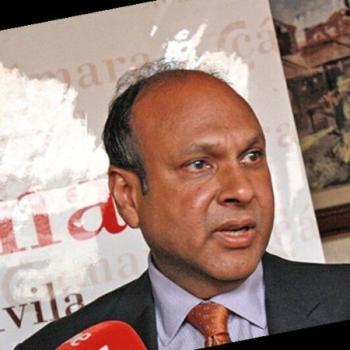 Gour Saraff
Founder & Director at Solar Global Services.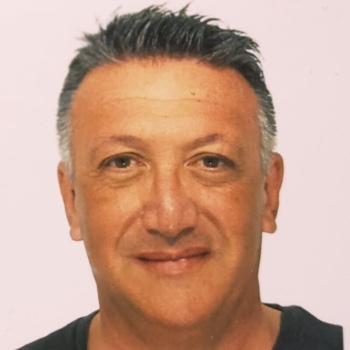 Mirco Soffritti
Ph.D. in Economics. Master of Arts in Economics and Bachelor of Arts in Economics.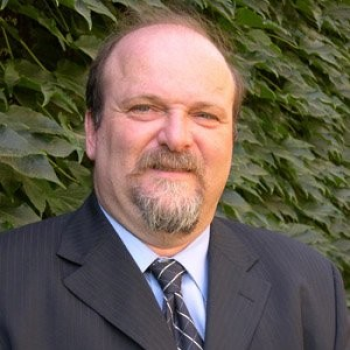 Mario Weitz Schneir
Director General of Consulta Abierta, Former Advisor to the International Monetary Fund and International Lecturer on the World Economy.
Professional prospects and entry profile
The knowledge and skills you acquire here and now will have a real impact on your professional life. Start imagining this bright future and take a look at some of the professional opportunities that await you with our Master in International Business.

Global Operations Manager
International Marketing Manager
International Sales Director
International Logistics Manager
International Project Manager
International Organization Consultant

Qualifications required for accessing the Master:

Bachelor Degree in Economics

Bachelor Degree in Business Administration and Management

Bachelor Degree in Law

Access and admission applications will be processed by the competent academic supervisors at the University, who will ensure compliance with the legally stipulated access conditions, as well as with the institution's own admission conditions.

Once the corresponding access channel has been accredited in accordance with the applicable legislation for admission to a Master program, for the purpose of putting the candidates in order in the event that the demand for the program exceeds the planned number of places, the Academic Admissions Committee will examine the candidates' curriculums to decide whether or not they should be granted the right to enrol, based on the entry profile and the prior education requirements stipulated. In such cases, the Committee will draw up a list of candidates in order of merit. Further information available on request.

To get the most out of the program, students need to have at least a C1 level of English.