MBA in Sustainability Management
Hasta 30% de descuento
Hasta el 27 de Marzo
This master's degree is taught in SPANISH
Sustainability has had a huge upward evolution over the last few years, taking on an undeniably crucial role at a political and business level, as well as throughout society in general. 
The MBA in Sustainability Management of EAE Business School Madrid has a unique approach and is taught by a faculty of specialists in the sector and professionals currently working in the field, with experience in sustainability. These lecturers will give you an in-depth insight into all aspects of new technologies and how to capitalize on them in order to make your company more sustainable.  
You will develop the skills and knowledge required to take on an executive role specializing in driving forward sustainable leadership and thereby guarantee the sustainability of the organization. 
MASTER'S DEGREE 
On successful completion of your program, you will receive a double qualification: the MBA en Sustainability Management from EAE Business School and the Máster MBA en Sustainability Management from the Universidad Internacional de la Empresa (UNIE).
Enroll now and start enjoying your career boosting plan.*
From the moment of your enrollment we will start working together in the materialization of your professional project through a personalized development plan. Are you going to miss it? Request information and we will explain it to you.
*This service applies only to on-site programs.
Reasons to take this master
in EAE Business School
Sustainability in business: You will discover the latest business management methodologies that will enable you to implement sustainable processes efficiently in companies, and you will contribute to the creation of social and business values. 
Sustainable business digitization: You will gain insight into sustainability through the digital environment to then implement it in the different departments and business areas. 
EAE Entrepreneur: Entrepreneurs have access to EAE Lab, our business incubator offering the learning resources, financing and guidance required to transform a good idea into a business venture. 
Quality networking: You will expand your network of contacts, meeting international professionals with a wealth of experience in the sector. 
Sustainable leadership: You will be able to internalize the competencies needed to lead the implementation of sustainable processes in the company, enabling you to contribute to the creation of social and business values. 
3rd
Best business school in Spain
MERCO Talent Ranking 2022
Top 14
One of the best business schools in Spain
El Economista Ranking 2022
Top 35
One of the best business schools in the world
América Economía MBA Ranking 2022
70%
International participants
5 years
Average professional experience
Introduction to sustainability, trends and regulatory framework - 5 ECTS 
Designing the sustainability strategy - 5 ECTS 
Management of sustainable organizations  - 5 ECTS 
Supply chain and management of environmental impact - 5 ECTS 
Commercial management, marketing and responsible communication - 5 ECTS 
Sustainable investment and accountability - 5 ECTS 
Entrepreneurship, innovation, digitization and new business models - 5 ECTS 
The leader committed to the future - 5 ECTS 
New technologies in the green company - 5 ECTS 
Course the course that you want to take and which will expand your range of future professional prospects – 10 ECTS 
Minors
Your competitive edge
At EAE Business School Madrid, as a school committed to innovation and transformation, we have created an optional specialization program, in an online format, that you can take at the end of your Master.
This educational model gives you the opportunity to acquire new skills and an individualized qualification to set yourself apart in the labour market by enhancing your professional profile.
You will have the option to choose the Minor that best suits your needs.
1. Leadership in organizations  
Become a business leader who contributes to the creation of values in society and in the company, equipped to evaluate business decisions related to sustainability and ESG programs.  
2. New trends 
Gain insight into the international business context and identify emerging sustainability trends in order to adapt them to the organization.  
3. Innovative, entrepreneurial spirit 
Boost your entrepreneurial and innovative spirit and lay the groundwork to create new ventures or business lines (products, services) that respond to the economic, social and environment challenges we face, contributing towards achieving the SDGs, the new roadmap and framework of action.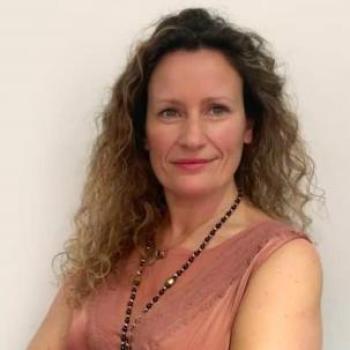 May López
Director of Development of the platform Companies for Sustainable Mobile. Over 20 years' experience in sustainability in the Logistics and Transport sector, she is a consultant for various organizations and, since 2018, she has formed part of the group of experts of the European Commission.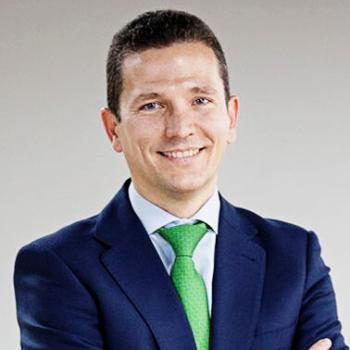 Carlos Ruiz
Director of Sustainability and Risk at Enagás. Over 10 years' experience in the field of sustainability.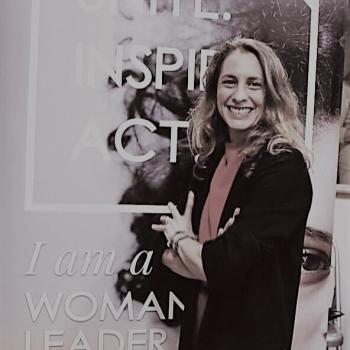 María Arribas
CMO at QALEON. Founder of getHERtalent, a social innovation platform for managing female talent.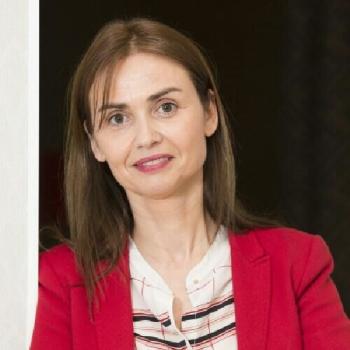 Susana Posada
Director of the Sustainability and Internal Communication Department at Vithas, and Vice-President of the DIRSE.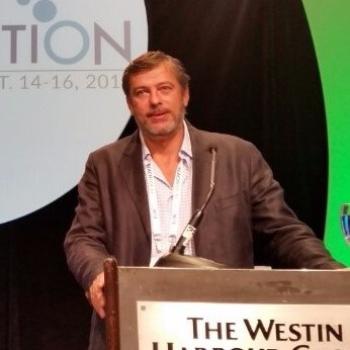 Miguel Valle-Inclán
Head of Business at WSI España. Extensive international experience as a director of the Trade Marketing and Marketing departments in multinational companies.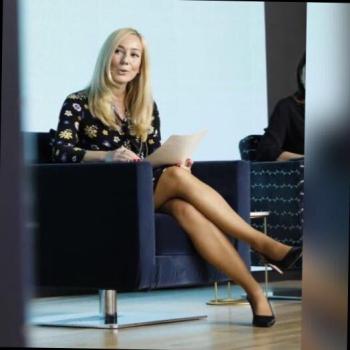 María José Gálvez
Head of ESG en EY España.
Professional prospects and entry profile
What you study here and now will have an impact on your career tomorrow. Start imagining your future and take a look at some of the professional prospects that await you. 

CEO 
Management of companies, foundations, business associations, tertiary sector organizations and public administrations. 
Communication and marketing management. 
Management of  quality, environment, control and corporate responsibility. 
Management of legal consultancy and investor relations. 
Sustainability consultancy. 
Entrepreneurship 

To be a student on EAE's MBA in Sustainability Management, it is crucial that you have a proactive, brave, adventurous spirit and a desire to change things. 

The Master is designed for professionals with studies or a professional background in:  

Economic and Business Sciences 
Marketing 
Business Administration and Management 
Environmental Sciences 
Engineering 
88%
students received new job offers after completing their Master (2021)
98%
EAE students who do an internship find their placement through the Professional Careers Department (2021)
9%
of our students had a Triple Jump Career Change (they have changed area, sector and even country) (2021)
+ 500
students took part in the EAE Entrepreneur program in the last year