MBA in Spanish
Hasta el 18% de descuento
Últimas plazas
This master's degree is taught in SPANISH
In a world as globalized as ours, with intensifying competition, the constant emergence of new players, and transformation driven by technological advances, among other developments, it is essential that companies are aware of and understand this context. Companies need executive profiles with outstanding versatility and creativity, who can adapt to different situations. 
There is a huge demand for talent leaders with a future-oriented vision, equipped to develop the organization's strategy within the current context.  
With the help of MBA in Spanish of EAE Business School Madrid, you will get the executive training required to fully develop your professional potential. At the end of the Master, you will be ready to reach and take on leading roles of responsibility in companies in any field, preparing to take the next big step forward in your professional career. 
On this program, you will enhance your leadership skills and acquire an overall perspective of the  company, without just focusing on its different areas or departments. 
Over the course of the Master, you will gain confidence for making decisions and strengthen your executive skills, all supported and boosted by the use of effective management tools and techniques. 
OFFICIAL MASTER'S DEGREE
On successful completion of your program, you will receive a double qualification: the MBA from EAE Business School and the Master's Degree in Senior Management from the Universidad Internacional de la Empresa (UNIE)
*Official degree recognized by the Ministry of Education of Colombia and SUNEDU.
Enroll now and start enjoying your career boosting plan.*
From the moment of your enrollment we will start working together in the materialization of your professional project through a personalized development plan. Are you going to miss it? Request information and we will explain it to you.
*This service applies only to on-site programs.
Reasons to take this master 
in EAE Business School
Residential Program in New York: At the end of the program, you have the chance to take part in a two-week residential program on Innovation and Value Creation at Pace University (at an additional cost). 
MBA Career Path: Designed to make the most of your professional opportunities abroad, You have access to a tailor-made career plan with personalized training and accompaniment services.  
EAE Entrepreneur: If you aspire to be an entrepreneur, you have access to EAE Lab, a business incubator that offers the training resources, financing and guidance to develop your venture with full assurance. 
Business Game: The Master uses a simulator to recreate real business situations and challenges, enabling you to put your skills to the test by putting yourself into an executive's shoes. 
Company visits: You will have the opportunity to expand your network of contacts, meeting professionals and executives from leading companies such as Amazon, Accenture, IBM, Endesa and Sodexo, to name just a few.

True Potential Experience: 

Enjoy an experience that combines the MBA in Spanish with a Personalized Professional Development Plan, guided by a True Potential Advisor, who will help you find, focus and develop your true potential.
5th
best MBA in Spain
MBA América Economía Ranking 2022
7th
best MBA in Spain
MBA Forbes Ranking 2021-22
Top 25
MBA in the world/Europe
CNN Expansión MBA Ranking 2021-22
International Business, Governance and Economics - 6 ECTS 
Commercial Management - 6 ECTS 
Leadership, Conduct and Social Responsibility - 6 ECTS 
Human Resources Management - 6 ECTS 
Financial Management - 6 ECTS 
Technology and Operations Management -  6 ECTS 
Strategic Management - 6 ECTS 
Comprehensive Company Analysis - 6 ECTS 
Choose the course that you want to take and which will expand your range of future professional prospects – 10 ECTS 
 External internship - 6 ECTS 
Your competitive edge
At EAE Business School Madrid, as a school committed to innovation and transformation, we have created an optional specialization program, in an online format, that you can take at the end of your Master.
This educational model gives you the opportunity to acquire new skills and an individualized qualification to set yourself apart in the labour market by enhancing your professional profile.
You will have the option to choose the Minor that best suits your needs.
1. Management of business change
In order to boost the organization's competitiveness, you will develop the capacity to anticipate and adapt to change.  
2. Global perspective and innovation
You will apply the latest technologies and adopt a flexible approach to managing based on the requirements of new markets and the evolution of society.  
3. Leadership in organizations
You will develop aptitudes such as teamwork, motivation, internal and external communication, business ethics and CSR.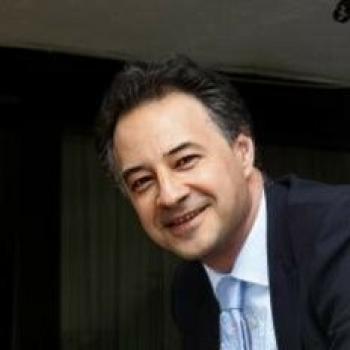 Alejandro de Pablo
More than 25 years of management experience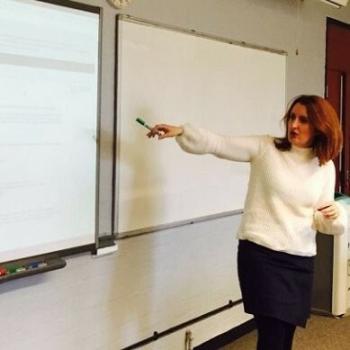 Irene Talavera Fabra
D. in Business Administration from Henley Business School.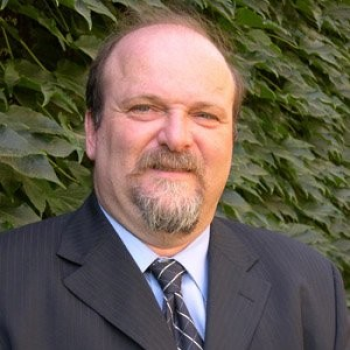 Mario Weitz Schneir
General Director of Consulta Abierta, Former Advisor to the International Monetary Fund and International Lecturer on World Economy.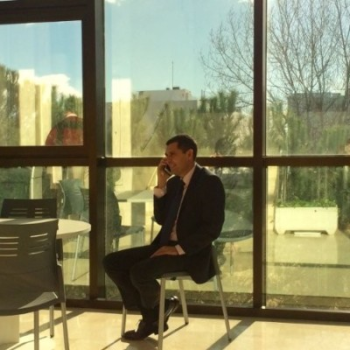 Luis Expósito Sáez
Founder of a chain of DIY supermarkets. 25 years of experience in Financial Management and General Management positions in different companies, mainly in the distribution sector.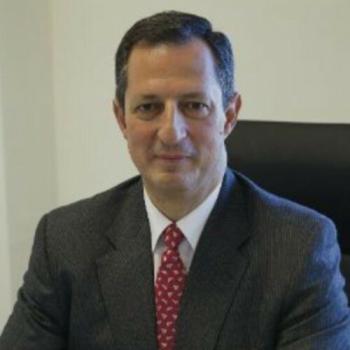 Ángel Andreu Escario
Board director Grupo INHISA CEO, A2A Solutions.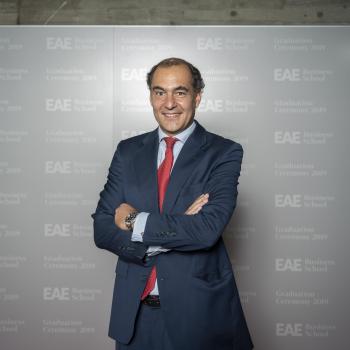 Ángel del Castillo
D. in Business Management from the University of Santiago de Compostela.
Professional prospects and entry profile
What you study here and now will have an impact on your career tomorrow. Start imagining your future and take a look at some of the professional prospects that await you. 

CEO 
General Director 
Chief Marketing Officer (CMO) 
Chief Financial Officer (CFO) 
Strategic Director 
Business Developer 

 

  

To be a student on EAE's MBA in Spanish, it is crucial that you have a proactive, brave, adventurous spirit and a desire to change things. 

The Master is designed for professionals with studies or a professional background in:  

Business Administration and Management
Financial and Actuarial Economics
Accounting and Finance
Tourism
Political Science and Public Management
Marketing
Economics
Engineering in Industrial Organisation
Double Degrees in Law and Business Administration

If you want to access the Master from another field of knowledge or without professional experience, you must complete a set of supplementary training courses in order to develop their knowledge bases required for the Master. These extra courses are compulsory and must be completed before the start of the Master program.