MBA Retail Executive
"Many of the professions with the brightest prospects for the future are in the retail industry"
Laureano Turienzo
Director of the MBA Retail Executive
Nowadays, retail is one of the areas undergoing the greatest transformation due to the emergence of new technologies. The future will be defined by a paradigm shift in the role of consumers and, therefore, in shopping processes.
This underpins the huge importance of the MBA in Retail, the first program of its type in Europe, designed to equip you to become part of the cutting edge of executives in the sector of the future. This specialized program is aimed at professionals with experience in the retail sphere who want to take the next step forward in their professional career and strive to become senior executives in companies in the sector.
The program has a disruptive, functional, pragmatic and innovative approach, with senior executives of leading companies sharing their knowledge and insights of the latest trends and innovation, which you will then apply to the everyday situations faced by real companies.
Based on this approach, many participative sessions will be based on input from executives from leading companies in different sectors, who will share their 360º view of retail. Capitalize on the opportunity to expand your network of contacts and build new professional relationships.
MASTER'S DEGREE
Upon successful completion of your programme, you will be awarded the MBA Retail Executive degree by EAE Business School.
Reason to take this master
in EAE Business School
Access to professionals: You will learn from the insights and experience of experts in the retail sector, as well as enhancing your ability to make decisions with the aid of practical examples and case studies.
Retail sector: You will develop more in-depth knowledge of the market, companies and departments as a starting point for strategies in the different subsectors of retail.
Networking: You will have the opportunity to meet expects and top-level executives in the world of retail, enabling you to absorb their knowledge and build professional relationships with them.
Digital Transformation: This program will give you the competitive advantage that comes from in-depth knowledge of digital innovation digital adapted retail sector.
EAE Entrepreneur: Our entrepreneurial students have access to EAE Lab, our business incubator that provides the learning resources, financing and guidance required to transform a good idea into a real business venture.
3rd
best business school in Spain
MERCO Talent Ranking 2022
Top 15
one of the best business schools in Spain
El Economista Ranking 2022
Top 35
one of the best business schools in the world
América Economía MBA Ranking 2022
Introduction to Retail, Strategy and CSR - 5 ECTS
Commercial Retail Management - 5 ECTS
Real Estate - Concept Store - Merchandising - 5 ECTS
Financial Planning and Investment Analysis - 5 ECTS
The Supply Chain in Retail - 5 ECTS
Customer Experience - 5 ECTS
Retail Marketing retail and Product Development and Planning - 5 ECTS
Digital Marketing, Technology and Digital Assets - 5 ECTS
Retail, E-Commerce, Omni-channel and Digital Optimization - 5 ECTS
Course the course that you want to take and which will expand your range of future professional prospects – 10 ECTS 
Master's Thesis - 15 ECTS
Minors
Your competitive edge
At EAE Business School Madrid, as a school committed to innovation and transformation, we have created an optional specialisation, in online format, to be taken at the end of your Master's degree. 
This educational model offers you the opportunity to acquire new skills and an individualised qualification to differentiate yourself in the labour market by enhancing your professional profile. 
You will have the option to choose the Minor that best suits your needs. 
1. Global vision and innovation
Train in the essential areas of management, with a 360º vision of the different functional areas of the retail sector. Throughout the program, there will be a special emphasis on the digital transformation in which leading groups and brands are currently immersed, gaining up-to-date knowledge that will boost your professional development on completion of the program.
2. Importance of the consumer
Gain awareness of the importance of excellence in the customer journey, product/service, operations and intangible brand values that enable you to improve efficiency and competitiveness.
3. Global Strategies
Acquire a strategic perspective of value creation through excellence that will enable you to generate, capitalize on and develop innovative ideas as business opportunities in the retail sector.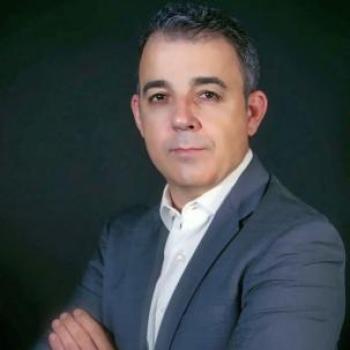 Laureano Turienzo
President of the Spanish Retail Association.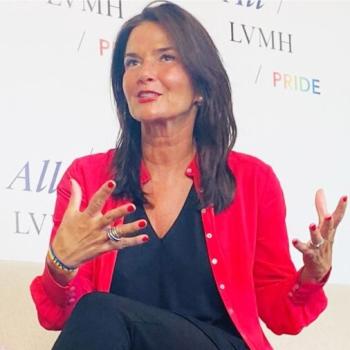 Carmen Salamero
LVMH Group Human Resources Director.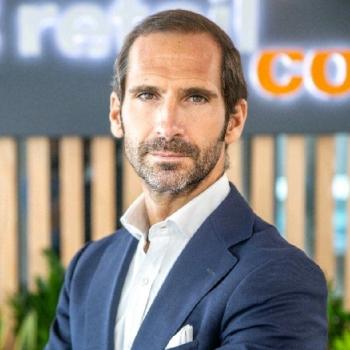 Ignacio Acha
Director of Operations and Head of Leasing RETAILCO (Santander Group).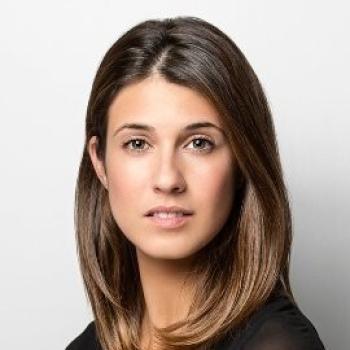 Amaia Alvarez
Country Manager, SAMY Alliance.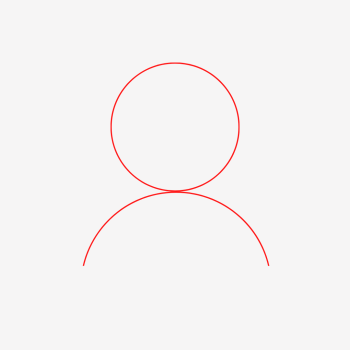 Juan Garicano
Country Manager, PROJECT X PARIS.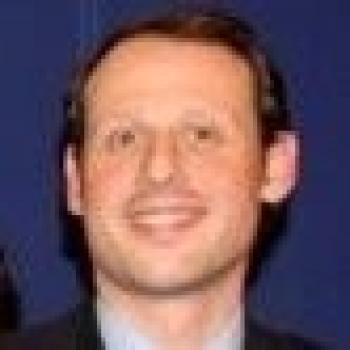 Stephane Pitoy
Director e-Commerce BU, GXO Logistics.
Masterclass with Key Speakers
Learn through the vision and experience of a panel of CEOs, senior executives and personalities from the world of retail.
Carlos Cocheteux - Sales Manager IKEA
Jaime Pfretzschner - General Manager Phone House
Enrique Mazon - Director Salesforce
Eduardo Pisa - Director Alibaba
Andrés Bestseller - CEO Bestseller
Javier Arrevola - CEO Casa del Libro
Alfonso Manzanares - Customer Store Expert
Antonio Arribas - Services Director Media Markt
Eva Ivars - CEO Alain Afflelou
Fran Ares - CEO Glocally
Marcos Ruao - CEO ISKAPET
Robert Schuldt - CEO GRUPO EFE (PERU)
José Loiza - Director Omnichanel Grupo Éxito (COLOMBIA)
José Luis Carceller - CEO KIABI
Merce Serrá - CAIXABANK Marketing Director
Alberto Arevalo - CEO Beonit
Professional prospects and entry profile
What you study here and now will have an impact on your career tomorrow. Start imagining your future and take a look at some of the professional prospects that await you.

General Retail Manager
Omnichannel Manager
Retail Services Manager
Retail Industry Project Manager
Head of a Retail Business Unit
Department Store Channel Manager
Retail Expansion Manager
Department Store Manager

To be a student on EAE's MBA in Sustainability Management, it is crucial that you have a proactive, brave, adventurous spirit and a desire to change things.

The Master is designed for professionals with studies or a professional background in:

Economic and Business Sciences
Business Administration and Management
Marketing
Trade