This master's degree is taught in SPANISH
The MBA Retail Executive of EAE Business School Madrid responds to the current need for Retail, understood as a suprasector that encompasses a total of 17 sectors such as fashion, beauty, shops, clinics, restaurants, automotive, etc. One of the industries considered to be one of the largest employers in Spain and home to many of the professions with the brightest future.
In it, more than 20 CEOs of Spanish retail and up to 35 senior managers will teach you in the most complete specialised MBA in Europe. A faculty that includes indisputable references from almost all the sectors that make up the retail industry.
The Retail Executive MBA focuses on professionals in the field who want to take a step forward in their professional career and who have the ambition to be part of senior management positions.
Get trained through the 360º vision of executives from leading companies in different retail sectors.
MASTER'S DEGREE
Upon successful completion of your programme, you will be awarded the MBA Retail Executive degree by EAE Business School.
Enroll now and start enjoying your career boosting plan.*
From the moment of your enrollment we will start working together in the materialization of your professional project through a personalized development plan. Are you going to miss it? Request information and we will explain it to you.
*This service applies only to on-site programs.
Reason to take this master
in EAE Business School
20 CEOs and up to 35 top Spanish retail executives within your reach: thanks to their vision and experience you will be able to make more effective decisions with greater impact, expand your networking network and gain greater professional projection.
Retail sector: you will have all the support and vision of an MBA with the differential value of its specialisation in a dynamic, thriving sector with a great need for specialised talent.
New challenges: with this programme you will gain a deep insight into how to solve the main challenges facing the industry: digital transformation, the customer journey, sustainability and logistics.
High-level networking: You will have the opportunity to meet senior managers and CEOs from numerous companies in the retail sector, who will complement your knowledge and with whom you will be able to build professional relationships.
EAE Emprende: Entrepreneurs can count on EAE Lab, a business incubator that offers the training resources, financing and advice needed to turn a good idea into a business project.

True Potential Experience: 

Enjoy an experience that combines the MBA Retail executive with a Personalized Professional Development Plan, guided by a True Potential Advisor, who will help you find, focus and develop your true potential.
3rd
best business school in Spain
MERCO Talent Ranking 2022
Top 15
one of the best business schools in Spain
El Economista Ranking 2022
Top 35
one of the best business schools in the world
América Economía MBA Ranking 2022
Introduction to Retail, Strategy and CSR - 5 ECTS
Commercial Retail Management - 5 ECTS
Real Estate - Concept Store - Merchandising - 5 ECTS
Financial Planning and Investment Analysis - 5 ECTS
The Supply Chain in Retail - 5 ECTS
Customer Experience - 5 ECTS
Retail Marketing retail and Product Development and Planning - 5 ECTS
Digital Marketing, Technology and Digital Assets - 5 ECTS
Retail, E-Commerce, Omni-channel and Digital Optimization - 5 ECTS
Course the course that you want to take and which will expand your range of future professional prospects – 10 ECTS 
Master's Thesis - 15 ECTS
Your competitive edge
At EAE Business School Madrid, as a school committed to innovation and transformation, we have created an optional specialization program, in an online format, that you can take at the end of your Master.
This educational model gives you the opportunity to acquire new skills and an individualized qualification to set yourself apart in the labour market by enhancing your professional profile.
You will have the option to choose the Minor that best suits your needs.
1. Global vision and innovation
Train in the essential areas of management, with a 360º vision of the different functional areas of the retail sector. Throughout the program, there will be a special emphasis on the digital transformation in which leading groups and brands are currently immersed, gaining up-to-date knowledge that will boost your professional development on completion of the program.
2. Importance of the consumer
Gain awareness of the importance of excellence in the customer journey, product/service, operations and intangible brand values that enable you to improve efficiency and competitiveness.
3. Global Strategies
Acquire a strategic perspective of value creation through excellence that will enable you to generate, capitalize on and develop innovative ideas as business opportunities in the retail sector.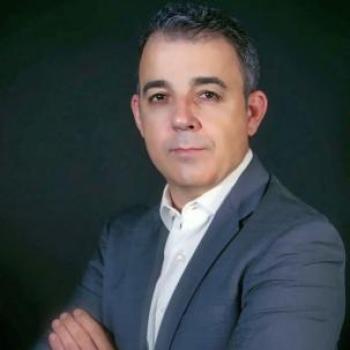 Laureano Turienzo
President of the Spanish Retail Association.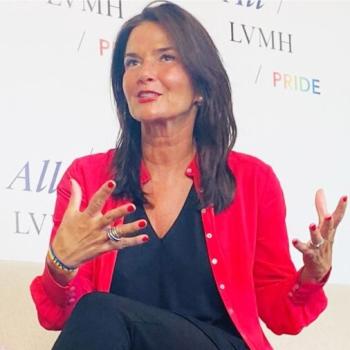 Carmen Salamero
LVMH Group Human Resources Director.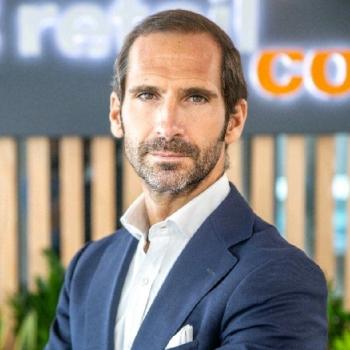 Ignacio Acha
Director of Operations and Head of Leasing RETAILCO (Santander Group).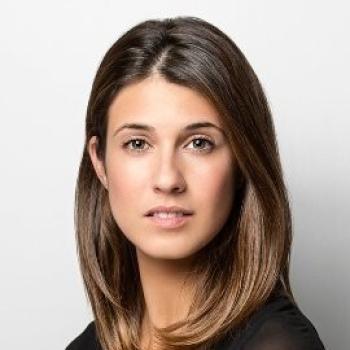 Amaia Alvarez
Country Manager, SAMY Alliance.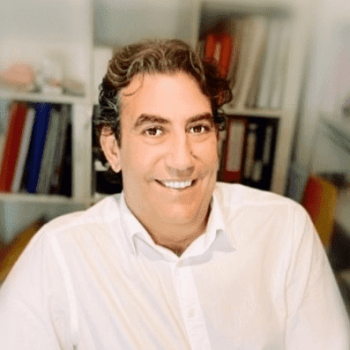 Juan Garicano
Country Manager in Spain en Project X Paris - TJMAX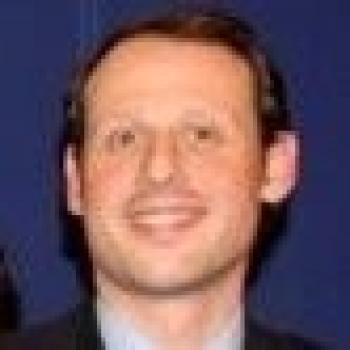 Stephane Pitoy
Director e-Commerce BU, GXO Logistics.
Masterclass with Key Speakers
Learn through the vision and experience of a panel of CEOs, senior executives and personalities from the world of retail.
Fran Ares - CEO Glocally

Alberto Arevalo - CEO Beonit

Javier Arrevola - CEO Casa del Libro

Antonio Arribas - Head of New Business at Media Markt Iberia

José Luis Carceller - CEO KIABI

Carlos Cocheteux - Sales Director IKEA

Andrés Contreras - CEO Spain, Portugal & Latin America en Bestseller

Domingos Esteves - CEO, Managing Director, Advisor and Business Advisor, Retail Advisor

Domingo Guillen - Director of Operations, Sales and Strategy FNAC Iberia

Eva Ivars - Managing Director at Alain Afflelou

Eduardo Martín - CEO Alares

Enrique Mazon - Regional Vice President Commerce Cloud Spain - Salesforce

José Loiza - Director Omnichanel Grupo Éxito (COLOMBIA)

Jaime Pfretzschner - General Manager Phone House

Eduardo Pisa - Head of Brands and Strategic Partnership at Alibaba Group

Marcos Ruao - CEO ISKAPET

Robert Schuldt - CEO GRUPO EFE (PERU)

Alfonso Sebastián - Director Retail Division at ROOX. Cofundador y Vicepresidente en Asociación Española del Retail | AER

Merce Serrá - General Manager Sabadell Consumer Finance
Professional prospects and entry profile
What you study here and now will have an impact on your career tomorrow. Start imagining your future and take a look at some of the professional prospects that await you.

General Retail Manager
Omnichannel Manager
Retail Services Manager
Retail Industry Project Manager
Head of a Retail Business Unit
Department Store Channel Manager
Retail Expansion Manager
Department Store Manager

To be a student on EAE's MBA in Sustainability Management, it is crucial that you have a proactive, brave, adventurous spirit and a desire to change things.

The Master is designed for professionals with studies or a professional background in:

Economic and Business Sciences
Business Administration and Management
Marketing
Trade

And a professional background of at least two years experience in the sector.