Marketing & Digital Transformation
Master in Events Management and Organization
"We teach you to combine efficacy and ethics in strategic decision-making, and to measure the reputational risk for your organization"
María Nuño De la Rosa
Directora del Máster
Nowadays, events organization is a strategic pillar underpinning the growth and positioning of a corporate identity. Both big and small companies need professionals equipped to oversee integrated strategic communication.  
Organizations are increasingly gaining a fuller overview of the impacts of hosting an event, from the economic and social aspects right through to environmental considerations. 
With this in mind, the Master in Events Management and Organization gives you a holistic vision of events management, gaining key multidisciplinary throughout the program in relation to the management, organization and implementation or every aspect of an event effectively and efficiently. 
Participants on the Master have the option to specialize in Protocol or MICE Tourism (Meetings, Incentives, Conferencing & Exhibitions), or to acquire a global overview of the two areas, if they prefer. 
As a result, at the end of the program, successful graduates will have the qualification of Master in Events Management and Organization, majoring in Protocol or in MICE Tourism. 
OFFICIAL MASTERS DEGREE
On successful completion of your program, you will receive a double qualification: the Master in Events Management and Organization from EAE Business School and the Master in Events Management and Organization from the Universidad Internacional de la Empresa (UNIE)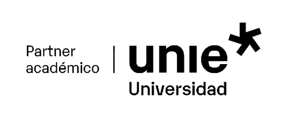 Reasons to take this master
in EAE Business School
Global vision: You will become a professional with a holistic overview, using a multidisciplinary to manage events efficiently. 
Expert Panel: Faculty formed of acclaimed academics and renowned Event Management professionals, developing skills from first-hand application in events. 
Prestigious partners: EAE Business School Madrid works with Spain's leading communication associations: DIRCOM, ADECEC, CORPORATE EXCELLENCE, AM and AEA. 
Business Networking: A unique opportunity to build a network of contacts by developing relationships with you classmates and lecturers specializing in your area of interest. 
Specialization: We give you the chance to map out your future. This Master gives you the option to choose between two specialization programs: Protocol, focusing on the creation, management and supervision of different types of events and ceremonies; or MICE Tourism, gaining insight into running tourism events with an emphasis on reducing seasonality. 
Top 20
one of the most innovative universities in Ibero-America
El Economista Ranking 2021
Top 14
business schools in the World/Europe
El Economista Ranking 2022
3rd
best business school in Spain
MERCO TALENT Ranking 2022
Organization of Events and Ceremonies – 6 ECTS 
Event Design and Production – 3 ECTS 
New Channels. Organization and Creation of Online Events – 3 ECTS 
Executive Skills in Events Management – 3ECTS 
Event Strategy, Planning and Evaluation – 6 ECTS 
Financing. Sponsorship and Budgetary Management – 3 ECTS 
Communication through new channels. Inbound Marketing and Web Environment – 6 ECTS 
SPECIALIZATION PROGRAM ON PROTOCOL
Official Protocol – 6 ECTS 
Social Protocol – 6 ECTS 
Business Protocol – 6 ECTS 
SPECIALIZATION PROGRAM ON MICE TOURISM
MICE and Business Tourism Events Organization – 12 ECTS 
Themed Events – 6 ECTS 
Elige las asignaturas que quieras cursar y que amplían tu abanico de futuras opciones profesionales – 10 ECTS 
Company Internship – 6 ECTS 
1. Strategic Vision
Acquire the knowledge required to obtain a clear overview of the opportunities and risks involved in organizing events in terms of sustainability and social impact.  
2. Leadership
Develop the skills needed to lead each process within events organization, for both institutional and events. 
3. Events organization
Distinguish between political organizations and different cultural uses to apply them to events organization.  
Miguel Poveda
President of the International Institute in Security Studies and Vice President of the International Institute of Protocol.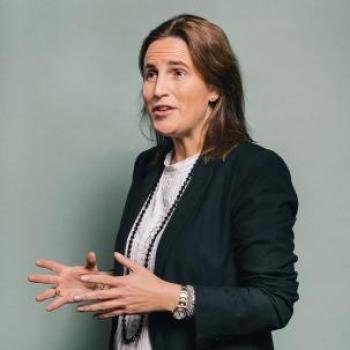 Mencía de Garcillán
Marketing Director of Laboratorios Esseka, S.L.
Professional prospects and entry profile
What you study here and now will have an impact on your career tomorrow. Start imagining your future and take a look at some of the professional prospects that await you. 

Executive Events Director 
Conference Centre Manager 
Venue Manager 
Event Planner 
Public House Manager 
Digital Event Communication Specialist 
Protocol Specialist 
Cultural Event Campaign Organizers and Managers 

To access this Master, students must have a Bachelor Degree qualification or a Diploma in Architecture, Engineering, Technical Engineering or Technical Architecture, or a University Diploma prior to starting the studies. 

The Master is primarily designed for graduates with a Bachelor Degree or University Diploma in: 

Graduates of Communication, Marketing or Social Sciences 
Hospitality professionals with Events competencies 
Communication and Advertising professionals 
Ceremony and Events professionals 
Fundraising experts 
Destination Managers
Experts in Place Marketing 

If you want to access the Master and do not have a university qualification in the aforementioned areas of knowledge or have not completed official Master programs that cover the fundamental aspects of these qualifications, you must complete a set of supplementary training courses in order to develop their knowledge bases required for the Master. These extra courses are compulsory and must be completed before the start of the Master program.