Marketing & Digital Transformation
Master in Digital Marketing & E-Commerce
Hasta 10% de descuento
Últimas plazas
This master's degree is taught in SPANISH
Consumers and the way they consume are constantly changing, so brands have to be prepared to offer what their customers demand. The digital ecosystem is a hugely valuable platform for doing business in an innovative way. As a result, there is ever-increasing demand in the labour market for profiles with effective skills and knowledge in the digital environment. 
The time of Digital Marketing is now. Companies need dynamic, proactive, professionals with a great capacity for adaptation.
With this in mind, the Master in Digital Marketing & E-commerce of EAE Business School Madrid equips you to capitalize on the new opportunities presented by the digital world, using techniques and tools that enable us to connect with the interests of modern consumers. 
We help you drive the change and develop a global strategy that gives you insight into all the strategic and operation aspects, alongside lecturers who boast extensive experience in the digital sector, with a practical methodology and a professional focus. 
 MASTER'S DEGREE 
On successful completion of your program, you will receive a double qualification: the Máster en Marketing Digital & Ecommerce from EAE Business School and the Master en Marketing Digital & Ecommerce por la Universidad Internacional de la Empresa (UNIE)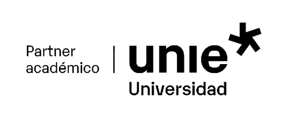 Enroll now and start enjoying your career boosting plan.*
From the moment of your enrollment we will start working together in the materialization of your professional project through a personalized development plan. Are you going to miss it? Request information and we will explain it to you.
*This service applies only to on-site programs.
Reasons to take this master
in EAE Business School
Tools for the digital world: You will work alongside our faculty every day to gain insight into tools such as CRM and the technological software to run mailing campaigns, as well as programming, e-commerce  creation, marketplaces, etc., learning all the key factors to launch your business successfully. 
A world filled with possibilities: The digital environment reaches everywhere and you  can take your business, brand or products anywhere in the world at any time. 
Digit-all: You will gain a command of all aspects of digital communication, from commercial planning all the way through to customer acquisition and loyalty building. A holistic overview. 
Faculty of sector professionals: Throughout the program, you will be accompanied by lecturers who are professionals from leading companies in the sector, giving you the chance to evolve alongside them and learn to set yourself apart and boost your profile for the future. 
Networking: Take full advantage of the opportunity to expand your network of contacts through conferences with company executives specializing in the field of marketing, as well as with your lecturers and classmates throughout the program. 

True Potential Experience: 

Enjoy an experience that combines the Master in Digital Marketing & E-Commerce Full-Time with a Personalized Professional Development Plan, guided by a True Potential Advisor, who will help you find, focus and develop your true potential.
The most demanded tools and certifications
The Master in Digital Marketing & E-Commerce at EAE Business School Madrid responds to the real needs of companies, with a study plan that includes the use of the most popular tools in the sector, such as:
In this sense, you will enjoy Premium Licenses during the master's degree for the use of Semrush and Prestashop.
In addition, this master prepares you to obtain the Google Ads and Google Analytics certifications (issued by Google).
Introduction to the Digital Environment and Pillars of Online Marketing and Communication - 6 ECTS
Fundamental considerations in online strategies.

Online business models and trends: Specific and blended models.

Key concepts for developing objectives, strategies and actions to achieve conversions in terms of user and customer acquisition and loyalty.

Areas of activity in online marketing.

Fundamental performance metrics.

Strategic approach to the global online marketing online plan and its alignments with the general marketing and business plan.

Strategic impact of innovation and technologies.

Digitization and new digital business models.

The Platform Economy.

The Data Economy.

Tokenomics.

Strategic analysis and plan.

Internal and external analysis. Relevance of the SWOT analysis.

Value proposition and competitive advantage.

Business Model Canvas

Strategy implementation: Execution, monitoring, control (KPI, BSC).

Design Thinking, Lean startup and Agile. Foundations.
Search Engine Marketing and Advertising - 6 ECTS
Search engines.

On-page factors: Domain, URL, Robots.txt file, XML sitemaps, hosting, Google Webmaster Tools, meta tag editing

, content optimization.

Off-page factors: Popularity, link building/link baiting, link monitoring, the value of a link, and proscribes techniques.

ROI analysis and monitoring.

Advertising platforms: Search engine platforms. Google Adwords. Search Network and Display or Content Network.

Campaign planning and management: Pricing models, keyword selection, campaign structure, keyword consistency, quality score, SEO and SEM ratio, KPI and ROI monitoring and analysis.
Performance Marketing - 6 ECTS
E-mail marketing as a key tool for communication with current and potential customers.

Bulk mailing platforms within the e-mail marketing strategy.

E-mail marketing optimization campaigns.

Introduction to databases: Design and management with suppliers.

Affiliate marketing

Business overview and affiliate network agents.

When to use affiliate marketing.

Designing an affiliation program.

Advertising. Formats and platforms.

Creativity and copywriting.

Effective advertising systems on digital platforms.
Social Media Marketing - 6 ECTS
Main characteristics in social platform strategies: social media, forums, groups and apps.

Approach to Social Media strategy.

Key social media for marketing.

Social branding channels.

Global social media plan and community management.

Contents, advertising formats and associated activities.

Creation tools. Copywriting.

Organic and paid actions on the main social media. Facebook and Instagram.

Business Manager as a tool for personalized conversion analytics and monitoring and external measuring tools. LinkedIn Analytics.

TikTok, Pinterest and emerging social media.

Social analytics.

Competition benchmarking and Social Listening.

Online reputation management on social media and websites.

KPI dashboards and their integration in the overall balanced scorecard.
Website Design, Usability and the Online Store - 6 ECTS
Creating a website with WordPress.

Web design and usability in WordPress.

Usability: User experience in e-commerce.

WooCommerce: Installing the online store.

Product creation.

Introduction to and installation of PrestaShop.

Design of the online (Front office).

Catalogue creation (Back office).

Configuration of the online store (Back office).
Customer Management, Logistics and Regulations - 6 ECTS
Basic CRM concepts. Differences between CRM and relationship marketing.

CRM strategies and tools. Social CRM.

Customer service.

Customer loyalty: Tools.

Introduction to Logistics and Transport Operations Management: E-Commerce companies. Logistics marketing. Just-in-Time vs. Just-in-Case.

 

Logistics outsourcing.

Fundamental aspects of logistics and supply chain management. Towards sustainable urban logistics.

Distribution: The logistical problems of deliveries and packaging.

Information systems. Business information systems and their relation to logistics. Project Management (PMIS), Enterprise Resource Planning (ERP), Supply Chain Management (SCM), Distribution Resources Planning (DRP), Material Requirement Planning (MRP), Knowledge Management (KMS).
Performance Analysis - 6 ECTS
Introduction to web analytics

Practical examples and case studies with different websites. Benchmarking in analytics.

Google Analytics for analysing metrics in e-commerce. Study and use of the tool. Metrics and KPIs.

Preparation for official Google examinations.

Introduction to general economic and financial analysis.

Analytical tools.

Key financial statements. Metrics and ratios.
Online business plan - 6 ECTS
What is communication? The three key levels of communication.

Emotional intelligence applied to communication.

Self-awareness as the key to being a good communicator.

Effective online and offline communication and influence.

Connecting with and persuading any type of audience.

Individual/group tools and dynamics.

Techniques for creating a good pitch.

Tools applied to practical cases.

Key business aspects.

Business Plan format: Strategy, implementation and indicators.
Choose the course that you want to take and which will expand your range of future professional prospects - 10 ECTS
Master's Thesis - 12 ECTS
Your competitive edge
At EAE Business School Madrid, as a school committed to innovation and transformation, we have created an optional specialization program, in an online format, that you can take at the end of your Master.
This educational model gives you the opportunity to acquire new skills and an individualized qualification to set yourself apart in the labour market by enhancing your professional profile.
You will have the option to choose the Minor that best suits your needs.
1. Digital strategies
Gaining a 360º overview to implement a communication with a positive impact on the commercialization, customer acquisition and loyalty building in digital settings. 
2. E-commerce
Taking a leap forward in an electronic commerce business by gaining a command of measuring and analysis to optimize and continuously improve the virtual store.  
3. E-logistics
Understanding and capitalizing on the latest technologies within the supply chain and e-commerce to reach customers efficiently by optimizing processes.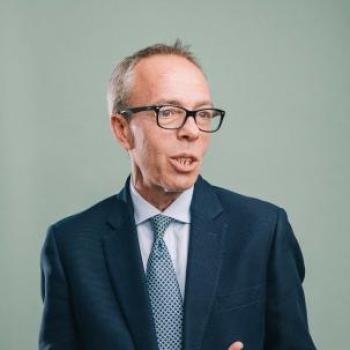 Pablo Martin Antonraz
International MBA and Master in Marketing Management and Multimedia Communication.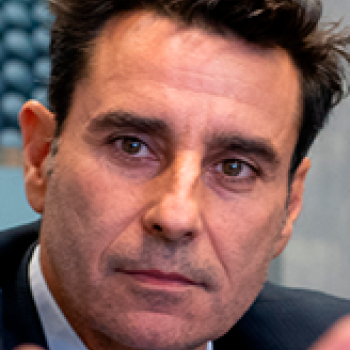 Juan Carlos Quintero
Director of InkaMarketing.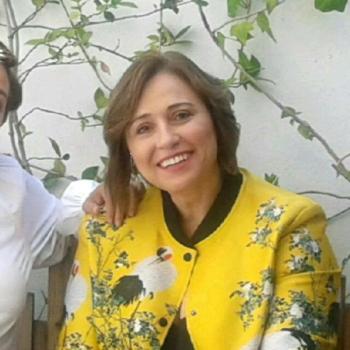 Esther González Lorca
CEO and co-founder of UpToBe Marketing.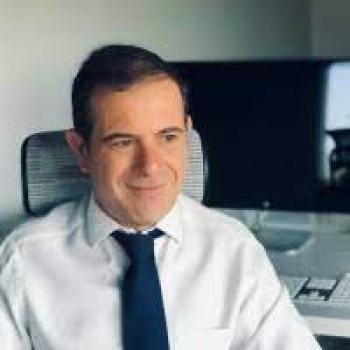 Manuel Martín Esparza
CEO at PanEuro Search Marketing.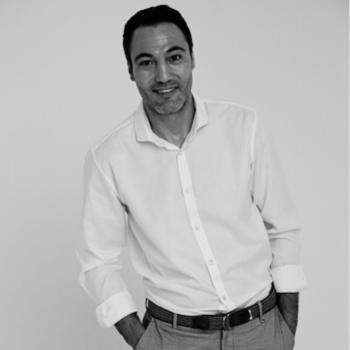 Aitor Ruano Pino
CEO and co-founder of UpToBe Marketing.
3rd
Best Business School in Spain
MERCO Talento Ranking 2022
Top 14
Business schools in the World/Europe
El Economista Ranking 2022
Top 20
One of the most innovative universities in Ibero-America
El Economista Ranking 2021
Professional prospects and entry profile
What you study here and now will have an impact on your career tomorrow. Start imagining your future and take a look at some of the professional prospects that await you. 

Director of Digital Marketing 
Director of e-Commerce 
Brand Digital Manager 
Digital Project Manager 
e-Commerce Manager 
SEM Manager 
SEO Manager 
Social Media Manager 
Content Curator 
Digital Communication Manager 

For access to the Master's Degree in Digital Marketing and E-Commerce (Full Time) candidates must be in possession of a Bachelor's Degree, Diploma or Degree in the area of:  

Marketing,
Communication,
Business Studies, 
Journalism,
Or any other training in which marketing and/or communication content has been studied. 

Or, have practical experience of 2 years in the professional environment of the field of the degree, either as a contracted worker, self-employed or having completed professional internships.