Talent & Leadership Management
Global Master in Human Resources and Talent Development
Hybrid learning - Spanish
Hasta 13% de descuento
Últimas plazas
This master's degree is taught in SPANISH
Nowadays, the Human Resources Department plays an increasingly crucial role within an organization, developing the strategy for the future and adapting to the needs of the market, becoming the source of real competitive advantages.
With this in mind, the Global Master in Human Resources and Talent Development de EAE Business School Madrid gives you a detailed vision of all the aspects involved in people management. Moreover, the current market is a real challenge and, therefore, this program enables you to develop key skills such as communication, analysis, leadership and strategic thinking to enhance your profile to the maximum.
Our hybrid methodology gives you all the benefits of the optimal blend of class-based learning, virtual classes and sessions, and the flexibility you need to combine your studies effectively, while ensuring you have a successful experience.
You will take part in a one-week residential program in Madrid, giving you a unique opportunity to network with you classmates and lecturers, as well as participating in activities and workshops with experts.  
MASTER DEGREE
On successful completion of your program, you will receive a double qualification: the Global Master in Human Resources and Talent Development from EAE Business School and the Global Master in Human Resources and Talent Development por la Universidad Internacional de la Empresa (UNIE).
Enroll now and start enjoying your career boosting plan.*
From the moment of your enrollment we will start working together in the materialization of your professional project through a personalized development plan. Are you going to miss it? Request information and we will explain it to you.
*This service applies only to on-site programs.
Reasons to take this master
in EAE Business School
Employment partner executive:

EAE Madrid will boost your professional projection, enhancing the employability of profiles like yours.

Leadership & Talent:

Acquire leadership skills to drive forward the transformation of a Human Resources Department to attract and retain talent effectively.

Digital HR:

You will gain skills in the latest digital trends and tools, internalizing their impact within the HR Department.

Innovative, flexible format

:

The Hybrid format enables you to blend different learning methodologies, combining on-campus classes with real-time online session, as well as on-demand input that you can adapt to suit your personal and professional life.

Advisory Board

: This consultative body helps us develop our programs and improve our educational model, providing top-class training to executives.

True Potential Experience: 

Enjoy an experience that combines the Global Master in Human Resources and Talent Development with a Personalized Professional Development Plan, guided by a True Potential Advisor, who will help you find, focus and develop your true potential.
5th
Best Master in the Area of People Management
3rd
Best Business School in Spain
MERCO Talento Ranking 2022
Top 14
Business schools in the World/Europe
El Economista Ranking 2022
Strategic HR Management – 6 ECTS

The challenges of People Management in this decade. New organizations, new challenges, new leadership?
Strategic HR alignment with the business.
From People Management to Human Capital Management.
Leading the transformation of the organization

Employment Legislation and Digital Transformation – 6 ECTS

Digital transformation. Key levers of change.
Methodologies, competencies and technologies
Digitization of the Human Resources function.
Tools for change management.
Digitization of employee relations.
Changing new ways of organizing work and corporate culture.
Employment law and its sources. The job offer letter and the employment contract. Employment relations. Working hours. Remote working.
Trade unions. Social Security. Occupational risk prevention.
Workplace harassment. Offences and penalties in the social order.
Foundations of Finance in HR, Metrics- 6 ECTS

Company financial statements. Income statement and balance sheet. Preparing the cash flow statement.
Analysis of financial statements from a financial perspective: Asset analysis, financial analysis and economic analysis.
Analysis of profitability and financial risk: Economic and financial profitability, leverage; Market risk, credit and liquidity.
Financial optimization and strategic planning of HR.
The process of drafting an HR budget.
Two weeks of activities, visits and workshops with experts - 6 ECTS
Employee Life Cycle Management - 6 ECTS

Introduction to the Life Cycle.
New trends in recruitment and selection: Employer Branding, Employee Value Proposition. Candidate experience. Recruitment and selection 2.0.
Selection process: Introduction to recruitment and selection.
Selection process: Introduction to competency-based management applied to selection.
Onboarding.
Performance assessment.
Recognition and reward.
Employment termination processes.

Talent Management, Training and Development - 6 ECTS

Professional career management of people in the organization: performance assessment. Competency-based management as a fundamental pillar.
Organizational gaps. Identifying talent and tools.
Talent management plans: Personal development plans, career plans and succession plans.
Personal development tools: Training and development programs, rotations, mentoring and coaching.
Remuneration policies and talent retention systems.

Remuneration, Occupational Wellbeing and Benefits - 6 ECTS

The new economic environment of business.
3 x 2: 3 Remuneration for 2 salaries.
Design and management of organizational aspects related to remuneration.
Design and management of a fixed remuneration system.
Design and management of a variable remuneration system.
Designing the remuneration model to manage international mobility.
Occupational risk prevention.
Occupational wellbeing in healthy organizations: Theoretical aspects.
Healthy organizations.
Methodology for building healthy organizations.
Intervention and improvement programs.
Remuneration and benefits that improve the occupational quality of life.
Occupational wellbeing through talent development.
Change management.

Leadership, Coaching and Teamwork - 6 ECTS

The executive competency profile. Understanding the concept of leadership and teamwork.
The traits of an effective leader.
Identifying management styles.. Task-oriented and relationship-oriented leadership.
The development of leadership in organizations
Communication as a tool: Persuading versus convincing and manipulating.
Work teams. Effective formation and leadership of work teams.
Why teams fail and how to prevent it.
High-performing teams. The role of the leader in developing excellent teams.
Individual career plan tutorials and monitoring.
Team motivation.
Empowerment: Getting the best out of the team and collaborators.
Coaching: Concept and key success factors.
Talent development: The leader coach.
Methodology for the coaching process.
Coach competencies and attitudes.
Limiting beliefs and their transformation.
Limiting emotions and their management.
Limiting behaviours and their rectification.
Personal branding of the leader.
Neurolinguistic programming techniques.
Choose the course that you want to take and which will expand your range of future professional prospects – 10 ECTS
Master's Thesis - 12 ECTS 
Your competitive edge
At EAE Business School Madrid, as a school committed to innovation and transformation, we have created an optional specialization program, in an online format, that you can take at the end of your Master.
This educational model gives you the opportunity to acquire new skills and an individualized qualification to set yourself apart in the labour market by enhancing your professional profile.
You will have the option to choose the Minor that best suits your needs.
1.

Management of Organizational Change
Oversee evolving management in increasingly complex environments in organizations with greater diversity, anticipating and adapting to needs.
2.

New Technologies
Boost flexibility and agility to promote growth and transformation through management that embraces the application of new technologies.
3.

Strategic Management
You will take control, lead and perform key HR functions, such as Talent Management, recruitment and selection, workforce planning, staff administration and labour relations.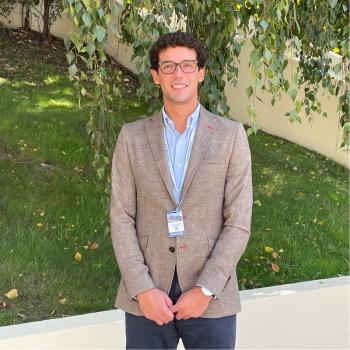 José Luis Rodríguez Sánchez
D. in the Doctoral Program of Social and Legal Sciences of the International Doctoral School of the Universidad Rey Juan Carlos
He is the principal investigator of four research contracts (art. 83 of the L.O.U.).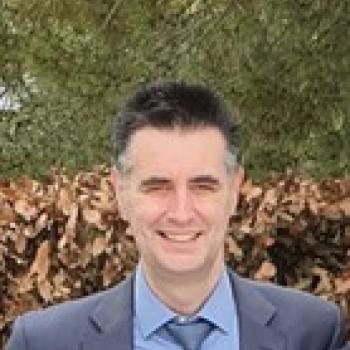 Juan Carlos Merino San Román
Legal Management and Human Capital at IMA Ibérica Asistencia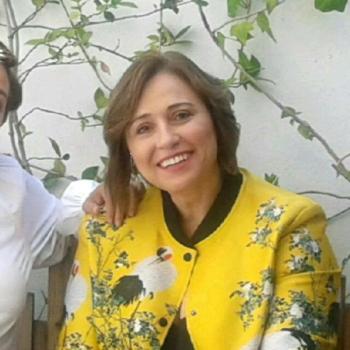 Esther González Arnedo
Professional with more than 20 years of experience in Human Resources management positions.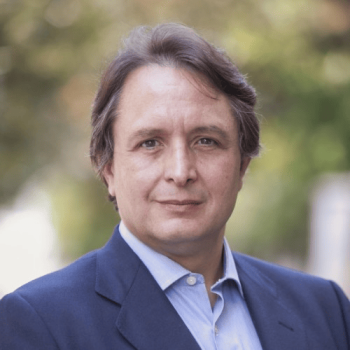 Miguel Ángel García Ramos
Bachelor Degree in Economics from the Universidad Alcalá de Henares
Master in Finance from CUNEF (Colegio Universitario de Estudios Financieros, Madrid), CFA charter holder.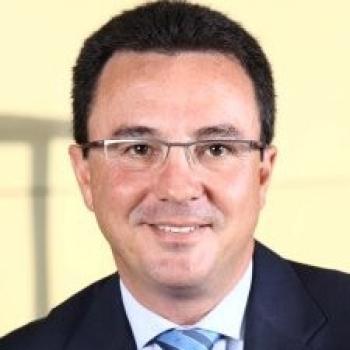 Carlos Andreu
Senior Partner & CEO at Acker&Partners.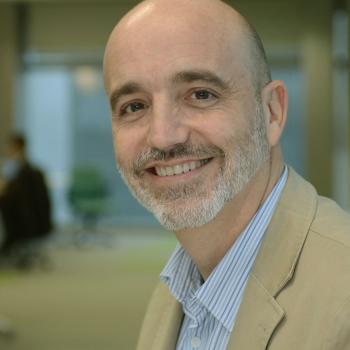 Javier Lorente Martínez
Lecturer on the Master in Big Data & Business Analytics at EAE Business School Madrid.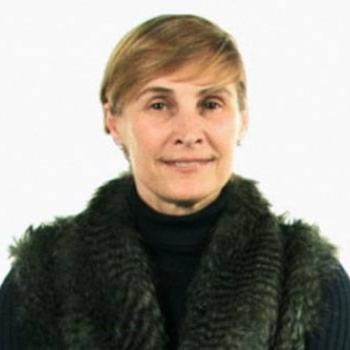 Trinidad Yera Cuesta
PhD in Political Science and Sociology. Outstanding "cum laude" honours, specializing in Sociology
Harvard Program in Communication, Leadership and Electoral Campaigns. Master in Labour Relations, IESE Program in Leadership for Public Management and Bachelor Degree in Political Science and Sociology from the Universidad Complutense de Madrid.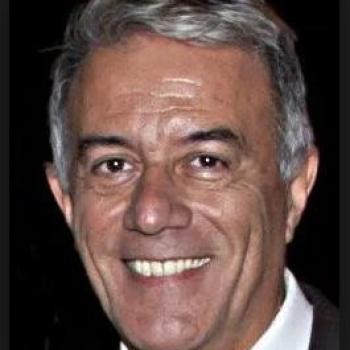 Carlos Salas Abad
Account Manager Brokers Branch Sevilla in Plus Ultra Seguros. Graduate in Advertising and Public Relations.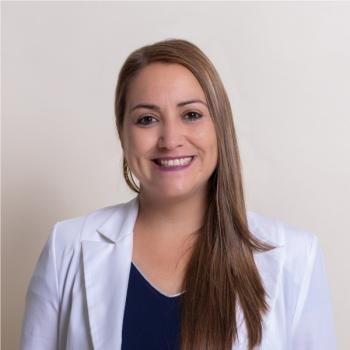 Alba Gigante
Entrepreneurship mentor
Leadership, Team building and Coaching (Master in Human Resources and Talent Development).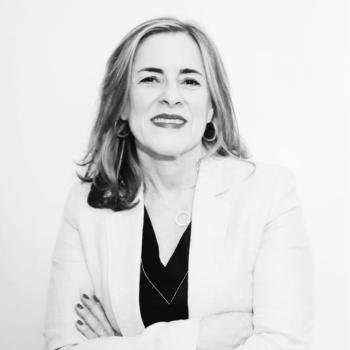 Araceli De Mora
Director Talent, Business Culture and International Communication at General Dynamics European Land System. More than 25 years of experience as a talent manager, principal consultant, senior consultant and executive coach working on projects for Fortune 500 multinational companies (defense, banking, pharmaceutical, IT, fashion, retail among others) working with senior executives, senior managers and middle management.
Professional prospects and entry profile
What you study here and now will have an impact on your career tomorrow. Start imagining your future and take a look at some of the professional prospects that await you.

Director of Human Resources

Director of Motivation and Engagement Programs

Employer Branding Manager

Learning and Development Manager

Headhunter

Leadership Manager

To access this Master, students must have a Bachelor Degree qualification or a Diploma in Architecture, Engineering, Technical Engineering or Technical Architecture, or a University Diploma prior to starting the studies.

The Master is primarily designed for graduates with a Bachelor Degree or University Diploma in:

Economic and Business Sciences

Business Administration and Management

Work Sciences and Human Resources

 

Psychology, Teaching and Sociology

Labour Relations