Talent & leadership management 
Master in Human Resources Management and Talent Development
Hasta 23% de descuento
Hasta el 27 de Marzo
Nowadays, companies are developing a business strategy that places its human capital right at the centre, while, at the same time, adapting to the latest challenges of globalization, the new values and the impact of technological advances. As a result, effective people management is essential for companies to enable them to attract and retain talented professionals.
The Master in Human Resources Management and Talent Development de EAE Business School Madrid will give you a strategic perspective of human capital, as well as in-depth insight into the fundamental areas of this professional sector (labour relations, talent acquisition and management, financial metrics and analysis, project management and new trends in training and development).
With this program, you will lead the way with the latest technological innovations within the business world, as well as developing fundamental and essential soft skills for any executive in a company, such as negotiation, leadership and communication.
MASTER DEGREE
On successful completion of your program, you will receive a double qualification: the Master in Human Resources Management and Talent Development from EAE Business School and the Master in Human Resources Management and Talent Development from the Universidad Internacional de la Empresa (UNIE)
Enroll now and start enjoying your career boosting plan.*
From the moment of your enrollment we will start working together in the materialization of your professional project through a personalized development plan. Are you going to miss it? Request information and we will explain it to you.
*This service applies only to on-site programs.
Reasons to take this master
in EAE Business School
Innovation: You will use data to make decisions, driving forward the people-oriented innovation culture, as well as promoting flexibility in the organization and overseeing agile project management.

Transformation: You will implement occupation wellbeing and emotional salary strategies in order to create an organization with a meaningful mission.

HR Digital: 

You will become skilled in the latest digital trends and tools, with insight into their impact on the HR department.

Adapted timetable: With the Weekend format, you can combine your professional and personal lives with your studies. You will have the opportunity to boost your knowledge and competencies in the way that best suits your schedule.

Networking: You will have the opportunity to meet high-level experts and managers in the field of human resources, who will complement your knowledge and with whom you will be able to build professional relationships.
4th
Best Master in the area of People Management
3rd
Best Business School in Spain
MERCO Talent Ranking 2022
Top 15
One of the best Business Schools in Spain
El Economista Ranking 2022
5 years
Average professional experience
HR Fundamentals and Strategic Management - 6 ECTS
Labor Legislation and Digital Transformation - 6 ECTS
Financial fundamentals and HR metrics – 6 ECTS 
HR Functional Areas I - Employee Work Cycle – 6 ECTS 
HR Functional Areas II- Talent Management, Training and Development – 6 ECTS 
Compensation and benefits - 6 ECTS
Labor welfare - 6 ECTS
 Leadership, Coaching and teamwork
Elige las asignaturas que quieras cursar y que amplían tu abanico de futuras opciones profesionales – 10 ECTS 
Master's Thesis – 12 ECTS
Minors
Your competitive edge
At EAE Business School Madrid, as a school committed to innovation and transformation, we have created an optional specialization program, in an online format, that you can take at the end of your Master.
This educational model gives you the opportunity to acquire new skills and an individualized qualification to set yourself apart in the labour market by enhancing your professional profile.
You will have the option to choose the Minor that best suits your needs.
1.

Planning
You will be able to design and lead a strategy aligned with the company's goals to anticipate future movements in the area of HR
2.

People Management
You will develop the management skills and lead the implementation of innovative changes in the company.
3. 

Strategic Management
You will oversee, lead and execute all the different HR functions, including talent management, recruitment and selection, workforce planning, staff administration and labour relations.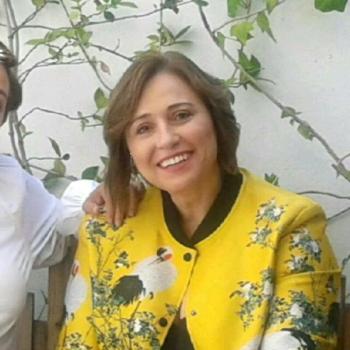 Esther González
Professional with more than 20 years of experience in Human Resources management positions such as Europcar or Grupo BLC; Master in Human Resources Management by the Madrid Chamber of Commerce; Master in General Management and Strategic Planning by the Camilo José Cela University.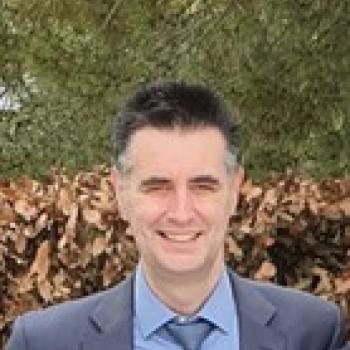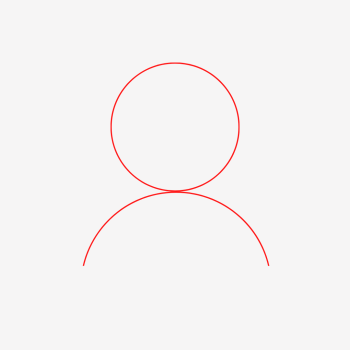 Trinidad Yera
D. in Political Science and Sociology. Outstanding "cum laude",
Professional prospects and entry profile
The knowledge and skills you acquire here and now will have a real impact on your professional life. Start imagining this bright future and take a look at some of the professional opportunities that await you:

Director of Human Resources

Motivation and Participation Program Manager

Employer Branding Manager

Learning and Development Manager

Headhunter

Leadership Manager

 

 

To access this Master, students must have a Bachelor Degree qualification or a Diploma in Architecture, Engineering, Technical Engineering or Technical Architecture, or a University Diploma prior to starting the studies.

The Master is preferably designed for graduates with a Bachelor Degree, University Diploma in:

Business and Economic Sciences

Business Administration and Management

Work Sciences and Human Resources

Psychology, Teaching or Sociology.

Labour Relations and Human Resources

 
88%
Students received new job offers after completing their Master (2021)
98%
Students received new job offers after completing their Master (2021)
9%
of our students had a Triple Jump Career Change (they have changed area, sector and even country) (2021)
+500
of our students had a Triple Jump Career Change (they have changed area, sector and even country) (2021)