Talent & leadership management 
Master in Human Resources Management and Talent Development
Hasta 16% de descuento
Últimas plazas
This master's degree is taught in SPANISH
Nowadays, companies are developing a business strategy that places its human capital right at the centre, while, at the same time, adapting to the latest challenges of globalization, the new values and the impact of technological advances. As a result, effective people management is essential for companies to enable them to attract and retain talented professionals.
The Master in Human Resources Management and Talent Development de EAE Business School Madrid will give you a strategic perspective of human capital, as well as in-depth insight into the fundamental areas of this professional sector (labour relations, talent acquisition and management, financial metrics and analysis, project management and new trends in training and development).
With this program, you will lead the way with the latest technological innovations within the business world, as well as developing fundamental and essential soft skills for any executive in a company, such as negotiation, leadership and communication.
MASTER DEGREE
On successful completion of your program, you will receive a double qualification: the Master in Human Resources Management and Talent Development from EAE Business School and the Master in Human Resources Management and Talent Development from the Universidad Internacional de la Empresa (UNIE)
Enroll now and start enjoying your career boosting plan.*
From the moment of your enrollment we will start working together in the materialization of your professional project through a personalized development plan. Are you going to miss it? Request information and we will explain it to you.
*This service applies only to on-site programs.
Reasons to take this master
in EAE Business School
Innovation: You will use data to make decisions, driving forward the people-oriented innovation culture, as well as promoting flexibility in the organization and overseeing agile project management.

Transformation: You will implement occupation wellbeing and emotional salary strategies in order to create an organization with a meaningful mission.

HR Digital: 

You will become skilled in the latest digital trends and tools, with insight into their impact on the HR department.

Adapted timetable: With the Weekend format, you can combine your professional and personal lives with your studies. You will have the opportunity to boost your knowledge and competencies in the way that best suits your schedule.

Networking: You will have the opportunity to meet high-level experts and managers in the field of human resources, who will complement your knowledge and with whom you will be able to build professional relationships.

True Potential Experience: 

Enjoy an experience that combines the Master in Human Resources Management and Talent Development Part Time with a Personalized Professional Development Plan, guided by a True Potential Advisor, who will help you find, focus and develop your true potential.
5th
Best Master in the area of People Management
3rd
Best Business School in Spain
MERCO Talent Ranking 2022
Top 14
Business schools in the World/Europe
El Economista Ranking 2022
Foundations and Strategic Management of HR – 6 ECTS

The challenges of People Management in this decade.
Strategic HR alignment.
From People Management to Human Capital Management. New HR profiles: HRBP and Specialist.
New organizations and new leadership styles.
Human Resources and Corporate Social Responsibility.
Employment Legislation and Digital Transformation – 6 ECTS

Digital transformation. Key levers of change.
Methodologies, competencies and technologies
Digitization of the Human Resources function.
Tools for change management.
Digitization of employee relations.
Changing new ways of organizing work and corporate culture.
Employment law and its sources. The job offer letter and the employment contract. Employment relations. Working hours. Remote working.
Trade unions. Social Security. Occupational risk prevention.
Workplace harassment. Offences and penalties in the social order.
Foundations of Finance in HR, Metrics – 6 ECTS

Company financial statements. Basic concepts, types and techniques of analysis.
Factors involved in decision-making in the HR area.
The process of drafting an HR budget.
Gathering data to draft an HR budget.
HR cost assessment.
The HR balanced scorecard.
Indicators.
Employee Life Cycle – 6 ECTS

HR 1.0 vs HR 2.0.
Personal Branding.
The recruitment and selection process: Latest trends and tools.
Onboarding.
Performance assessment.
Ending employment relations.
Diversity management.
Talent Management, Training and Development – 6 ECTS

Talent management.
Prior analysis.
Talent management programs.
Personal development tools.
Remuneration and Benefits - 6 ECTS

The new economic environment of business.
Design and management of organizational aspects.
Design and management of a fixed remuneration system.
Design and management of a variable remuneration system.
Design and management of a benefit scheme.
Designing the remuneration model to manage international mobility.

Occupational Wellbeing - 6 ECTS

Occupational risk prevention.
Occupational wellbeing in healthy organizations: Theoretical aspects.
Healthy organizations
Methodology for building healthy organizations.
Intervention and improvement programs.
Remuneration and benefits that improve the occupational quality of life.
Occupational wellbeing through talent development.
Best Practices.
Leadership, Coaching and Teamwork - 6 ECTS

Coaching and basic concepts.
Leader coach skills.
Neurolinguistic programming techniques.
Basic human needs according to Anthony Robbins.
Robert Dilts's concept of systemic leadership.
Models for analysing people's behaviour.
John Whitmore's team development model.
The Grow method for team coaching.
Choose the course that you want to take and which will expand your range of future professional prospects – 10 ECTS
Master's Thesis – 12 ECTS
Your competitive edge
At EAE Business School Madrid, as a school committed to innovation and transformation, we have created an optional specialization program, in an online format, that you can take at the end of your Master.
This educational model gives you the opportunity to acquire new skills and an individualized qualification to set yourself apart in the labour market by enhancing your professional profile.
You will have the option to choose the Minor that best suits your needs.
1.

Planning
You will be able to design and lead a strategy aligned with the company's goals to anticipate future movements in the area of HR
2.

People Management
You will develop the management skills and lead the implementation of innovative changes in the company.
3. 

Strategic Management
You will oversee, lead and execute all the different HR functions, including talent management, recruitment and selection, workforce planning, staff administration and labour relations.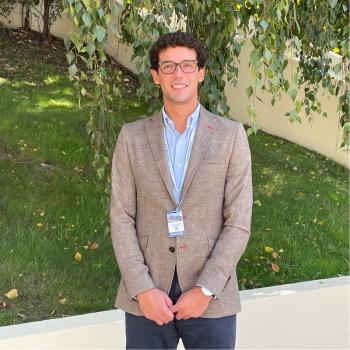 José Luis Rodríguez Sánchez
D. in the Doctoral Program of Social and Legal Sciences of the International Doctoral School of the Universidad Rey Juan Carlos
He is the principal investigator of four research contracts (art. 83 of the L.O.U.).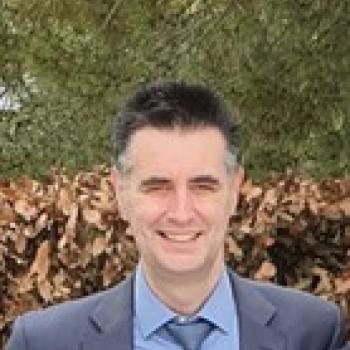 Juan Carlos Merino San Román
Legal Management and Human Capital at IMA Ibérica Asistencia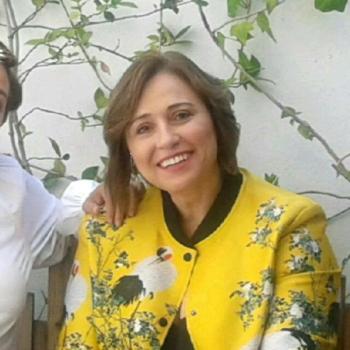 Esther González Arnedo
Professional with more than 20 years of experience in Human Resources management positions.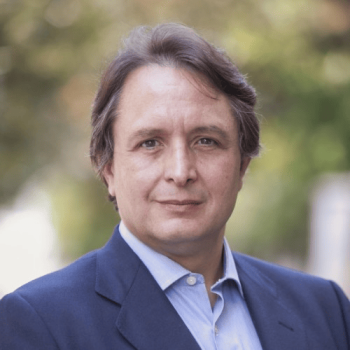 Miguel Ángel García Ramos
Bachelor Degree in Economics from the Universidad Alcalá de Henares
Master in Finance from CUNEF (Colegio Universitario de Estudios Financieros, Madrid), CFA charter holder.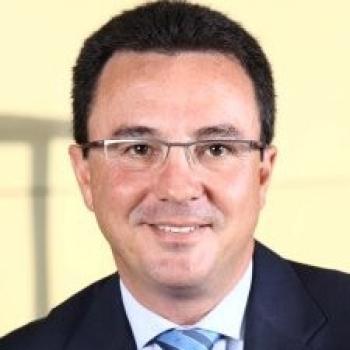 Carlos Andreu
Senior Partner & CEO at Acker&Partners.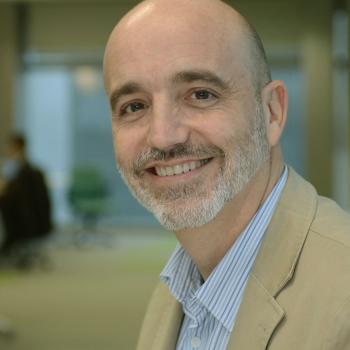 Javier Lorente Martínez
Lecturer on the Master in Big Data & Business Analytics at EAE Business School Madrid.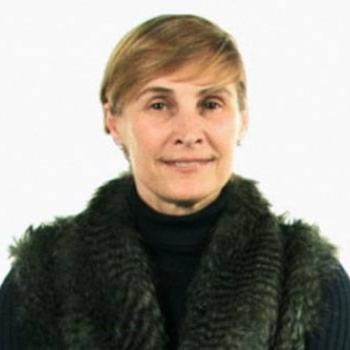 Trinidad Yera Cuesta
PhD in Political Science and Sociology. Outstanding "cum laude" honours, specializing in Sociology
Harvard Program in Communication, Leadership and Electoral Campaigns. Master in Labour Relations, IESE Program in Leadership for Public Management and Bachelor Degree in Political Science and Sociology from the Universidad Complutense de Madrid.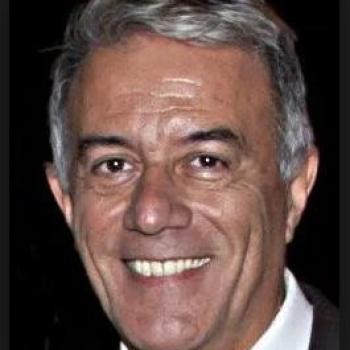 Carlos Salas Abad
Account Manager Brokers Branch Sevilla in Plus Ultra Seguros. Graduate in Advertising and Public Relations.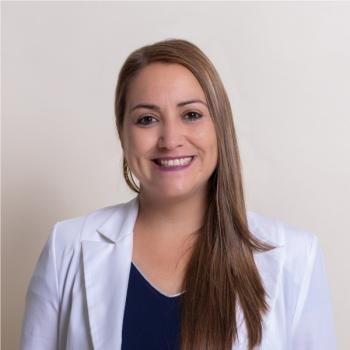 Alba Gigante
Entrepreneurship mentor
Leadership, Team building and Coaching (Master in Human Resources and Talent Development).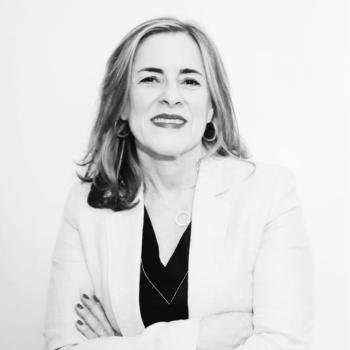 Araceli De Mora
Director Talent, Business Culture and International Communication at General Dynamics European Land System. More than 25 years of experience as a talent manager, principal consultant, senior consultant and executive coach working on projects for Fortune 500 multinational companies (defense, banking, pharmaceutical, IT, fashion, retail among others) working with senior executives, senior managers and middle management.
Professional prospects and entry profile
The knowledge and skills you acquire here and now will have a real impact on your professional life. Start imagining this bright future and take a look at some of the professional opportunities that await you:

Director of Human Resources

Motivation and Participation Program Manager

Employer Branding Manager

Learning and Development Manager

Headhunter

Leadership Manager

 

 

For access to the Master's Degree in Human Resources Management and Talent Development, candidates must have a Bachelor's Degree, Diploma or Degree, preferably in the area of: 

Business Administration and Management, 
Human Resources, 
Psychology, or related fields.
Or, have more than two years of professional experience in the business field.