Master in Financial Management
Hasta 8% de descuento
Últimas plazas
This master's degree is taught in SPANISH
The success of any project or organization is based on an optimal financial strategy. The Master in Financial Management of EAE Business School Madrid equips you with the tools required to achieve this. Through a combination of traditional knowledge, such as the balanced scorecard and hedging instruments, and insight into the most innovative advances in the field, such as Fintech, blockchain and cryptocurrencies.
With a practical methodology based on case studies, you will be able to resolve the real situations faced by a Financial Manager. You will gain insight into the reality of the business world and meet other professionals in the sector, who will enable you to expand your network of contacts.
The Master in Financial Management will give you the boost you need for your professional development, equipping you with the knowledge, skills and tools required to lead any project  or organization successfully.
MASTER DEGREE
On successful completion of your program, you will receive a double qualification: the Master in Financial Management from EAE Business School and Master in Financial Management by the Universidad Internacional de la Empresa (UNIE)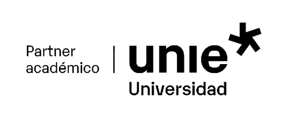 Enroll now and start enjoying your career boosting plan.*
From the moment of your enrollment we will start working together in the materialization of your professional project through a personalized development plan. Are you going to miss it? Request information and we will explain it to you.
*This service applies only to on-site programs.
Reasons to take this master
in EAE Business School
Data and Technology Economy

:

Technological innovations and data analysis are becoming extremely important assets in a company. With this in mind, you will gain knowledge in innovative techniques and big data, as well as learning how to apply them in the world of finance.

Financial Critical Thinking

:

By working on real practical case studies, you will gain a completely practical perspective that will enable you to develop your critical thinking and high-impact financial decision-making skills

Management and action

:

You will acquire the skills required to make decisions with a leadership mindset and achieve the set objectives.

Networking: 

This program and the business school in general create the perfect climate for networking. You will build a network of professional contacts at both a national and international level.

Transformation for the Future

:

You will develop the skills required to transform key business areas and gain one of the professional profiles in the highest demand on the labour market.

True Potential Experience: 

Enjoy an experience that combines the Master in Financial Management with a Personalized Professional Development Plan, guided by a True Potential Advisor, who will help you find, focus and develop your true potential.
3rd
Best business school in Spain
Merco Talent Ranking 2022
12th
Best business school in Spain
El Economista Ranking 2022
14th
Best business school in the world/Europe
El Economista Ranking 2022
7 years
Average professional experience
Analysis of the Financial Statements - 6 ECTS
Introduction.
Annual accounts.
Analysis of the balance sheet.
Analysis of the profit and loss statement.
Profitability, self-financing and growth.
Analysis of the operational financing needs and working capital requirements.
Short- and long-term financing
Credit management.
Business Risk Management - 6 ECTS
Introduction.
Types of risks
Corporate governance and compliance.
Prevention of money laundering and funding terrorism.
Criminal risk prevention.
Stock market regulations (MiFID II).
Spanish taxation framework (Income Tax, Corporation Tax, Tobin tax, etc.).
Taxation of financial operations.
Working Capital Management - 6 ECTS
Introduction to cash management.
Cash budget: a key factor in the success of the company's management.
Cash management and its relationship with other areas of control in the company.
Cash conversion cycle.
Short- and long-term financial planning.
Self-financing.
Cost control and management control.
KPIs. Designing the financial dashboard.
Investment budget and asset replacement.
Financial Planning and Investment Analysis - 6 ECTS
Concept and types of investment.
The flows of an investment project.
Evaluation methods.
WACC and inflation.
Risk management.
Project finance.
Financial Risk Management - 6 ECTS
Fixed income market.
Variable income market.
Active and passive management.
Interest rate risk.
Exchange rate risk.
Other financial risks.
Coverage and speculation.
Company valuation - 6 ECTS
Phases of an acquisition/sale or merger process.
Valuation methods (multiples, discounted cash flow, options).
Residual or ongoing value.
Startup valuation.
Implementation of the Balanced Scorecard.
Implementing the strategy and aligning operations with it.
Portfolio management - 6 ECTS
Risk and yield framework.
Efficient capital markets.
Portfolio theory.
Asset allocation process.
Measuring and attributing results.
Informing clients of performance.
Big Data in the Financial Sector - 6 ECTS
Big Data, Data Science, Artificial Intelligence and Machine Learning. Introduction and concepts
Technological architectures for process large amounts of information (NoSQL databases, Apache Spark, Apache Hadoop, etc.)
Steps in the data analysis process. Data extraction, transformation and loading.
Machine Learning models for classification and prediction (Regression, Decision Trees, Neural Networks, Support Vector Machines, etc.) and associated metrics.
Understanding the levers of transformation of the financial sector.
The new regulations and their application in the financial sector.
Designing business models.
Developing fintech projects
Choose the course that you want to take and which will expand your range of future professional prospects - 10 ECTS
Master's Thesis

- 12 ECTS
Your competitive edge
At EAE Business School Madrid, as a school committed to innovation and transformation, we have created an optional specialization program, in an online format, that you can take at the end of your Master.
This educational model gives you the opportunity to acquire new skills and an individualized qualification to set yourself apart in the labour market by enhancing your professional profile.
You will have the option to choose the Minor that best suits your needs.
1.

Global Strategy
You will gain a command of both financing techniques and sources with the aim of leading and developing the financial strategy in order to achieve the set objectives.
2.

Innovative Trends
You will digitally transform traditional businesses and adapt them to the most innovative technologies within the financial sector. Moreover, you will gain insight into the management of fintech companies, risk hedging and valuations
3.

Leadership in organizations
You will develop the skills required to lead an international organization, including teamwork, communication, motivation, business ethics and CSR.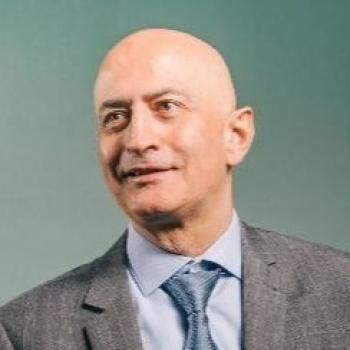 Francisco Puértolas
Director od the Master in Financial Management. D. in Economics and Business Administration from the Universidad Autónoma de Madrid.
Acceso y salidas profesionales
The knowledge and skills you acquire here and now will have a real impact on your professional life. Start imagining this bright future and take a look at some of the professional opportunities that await you:

Chief Financial Officer (CFO)

Financial and Accounting Director

Financial Controller

Audit Manager

Director of Risks in banking and insurance firms

Director of Investment Analysis and Management

The previous training of the students of this master's degree usually comes from undergraduate and graduate degrees in economics, business management, accounting and finance. Additionally, graduates of a more scientific nature, such as engineering, or related to law, take this master's degree, as a consequence of their professional development having inclined them towards these specialties in the business world.
It is aimed at interested people who wish to deepen their knowledge in financial and control areas, as well as to acquire the knowledge generated by new technologies (big data and Fintech). It is recommended that they have some experience in the areas of finance/control, working either in companies in the real sector of the economy (production and/or distribution), services (auditing, consulting, ...) or in the financial sector (banks, investment funds, ...).
A university degree in Economics, Business, Engineering and/or Legal Sciences is required.