Master in Financial Management
Hasta 27% de descuento
Hasta el 27 de Marzo
This master's degree is taught in SPANISH
The success of any project or organization is based on an optimal financial strategy. The Master in Financial Management of EAE Business School Madrid equips you with the tools required to achieve this. Through a combination of traditional knowledge, such as the balanced scorecard and hedging instruments, and insight into the most innovative advances in the field, such as Fintech, blockchain and cryptocurrencies.
With a practical methodology based on case studies, you will be able to resolve the real situations faced by a Financial Manager. You will gain insight into the reality of the business world and meet other professionals in the sector, who will enable you to expand your network of contacts.
The Master in Financial Management will give you the boost you need for your professional development, equipping you with the knowledge, skills and tools required to lead any project  or organization successfully.
MASTER DEGREE
On successful completion of your program, you will receive a double qualification: the Master in Financial Management from EAE Business School and Master in Financial Management by the Universidad Internacional de la Empresa (UNIE)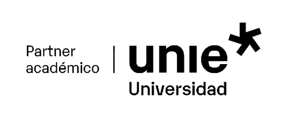 Enroll now and start enjoying your career boosting plan.*
From the moment of your enrollment we will start working together in the materialization of your professional project through a personalized development plan. Are you going to miss it? Request information and we will explain it to you.
*This service applies only to on-site programs.
Reasons to take this master
in EAE Business School
Data and Technology Economy

:

Technological innovations and data analysis are becoming extremely important assets in a company. With this in mind, you will gain knowledge in innovative techniques and big data, as well as learning how to apply them in the world of finance.

Financial Critical Thinking

:

By working on real practical case studies, you will gain a completely practical perspective that will enable you to develop your critical thinking and high-impact financial decision-making skills

Management and action

:

You will acquire the skills required to make decisions with a leadership mindset and achieve the set objectives.

Networking: 

This program and the business school in general create the perfect climate for networking. You will build a network of professional contacts at both a national and international level.

Transformation for the Future

:

You will develop the skills required to transform key business areas and gain one of the professional profiles in the highest demand on the labour market.
3rd
Best business school in Spain
Merco Talent Ranking 2022
12th
Best business school in Spain
El Economista Ranking 2022
14th
Best business school in the world/Europe
El Economista Ranking 2022
7 years
Average professional experience
Financial statement analysis - 4 ECTS

Balanced Scorecard - 3 ECTS

Business risk management - 3 ECTS

Taxation of financial operations - 2 ECTS
Cash Management - 3 ECTS
Credit Management - 3 ECTS
Long- and short-term financial planning and budgetary management - 3 ECTS

Investment analysis and evaluation - 4 ECTS
Financial markets and instruments - 3 ECTS

Financial risk management - 4 ECTS

Company valuation - 4 ECTS

Portfolio management - 3 ECTS
Big Data in the financial sphere - 3 ECTS

New technologies and their applications - 3 ECTS
Choose the course that you want to take and which will expand your range of future professional prospects - 10 ECTS
Master's Thesis

- 15 ECTS
Minors
Your competitive edge
At EAE Business School Madrid, as a school committed to innovation and transformation, we have created an optional specialization program, in an online format, that you can take at the end of your Master.
This educational model gives you the opportunity to acquire new skills and an individualized qualification to set yourself apart in the labour market by enhancing your professional profile.
You will have the option to choose the Minor that best suits your needs.
1.

Global Strategy
You will gain a command of both financing techniques and sources with the aim of leading and developing the financial strategy in order to achieve the set objectives.
2.

Innovative Trends
You will digitally transform traditional businesses and adapt them to the most innovative technologies within the financial sector. Moreover, you will gain insight into the management of fintech companies, risk hedging and valuations
3.

Leadership in organizations
You will develop the skills required to lead an international organization, including teamwork, communication, motivation, business ethics and CSR.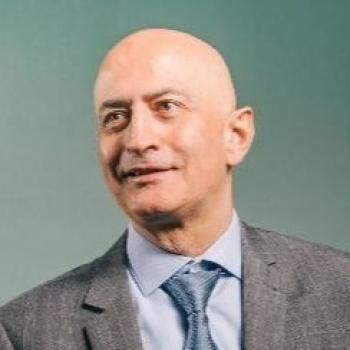 Francisco Puértolas
D. in Economics and Business Administration from the Universidad Autónoma de Madrid.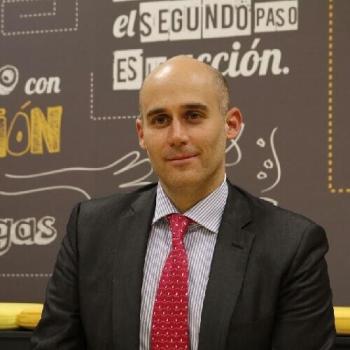 Antonio Alcocer
Business consulting partner at Alcocer&Co.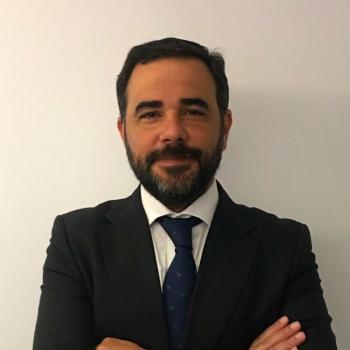 Luis Losantos
Corporate Finance Director at GESVALT.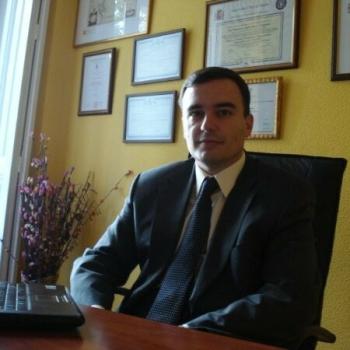 Javier Rivas
Managing Partner at IFRYDHE Training and Development.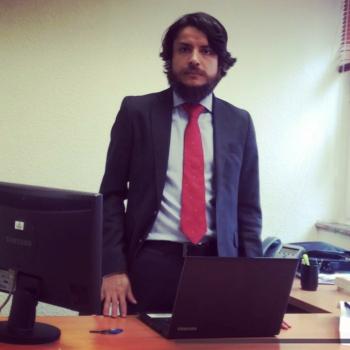 Francisco Pérez
Deputy Director of Valuation and Financial Risks at InterMoney - CIMD Group.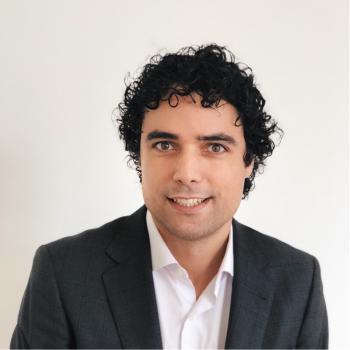 Borja de la Cuesta
Manager at Arthur D. Little 
Acceso y salidas profesionales
The knowledge and skills you acquire here and now will have a real impact on your professional life. Start imagining this bright future and take a look at some of the professional opportunities that await you:

Chief Financial Officer (CFO)

Financial and Accounting Director

Financial Controller

Audit Manager

Director of Risks in banking and insurance firms

Director of Investment Analysis and Management

To access this Master, students must have a Bachelor Degree qualification or a Diploma in Architecture, Engineering, Technical Engineering or Technical Architecture, or a University Diploma prior to starting the studies.

The Master is preferably designed for graduates with a Bachelor Degree, University Diploma in:

Economics

Business Administration and Management

Marketing and Advertising

Engineering

Statistics

Mathematics

Trade

If you want to access the Master and do not have a university qualification in the aforementioned areas of knowledge or have not completed official Master programs that cover the fundamental aspects of these qualifications, you must complete a set of supplementary training courses in order to develop their knowledge bases required for the Master. These extra courses are compulsory and must be completed before the start of the Master program.
88%
Students received new job offers after completing their Master (2021)
98%
Students received new job offers after completing their Master (2021)
9%
of our students had a Triple Jump Career Change (they have changed area, sector and even country) (2021)
+500
of our students had a Triple Jump Career Change (they have changed area, sector and even country) (2021)