Global Master in Corporate Finance
Hasta 12% de descuento
Hasta el 26 de junio
This master's degree is taught in SPANISH
In a landscape characterized by market liberalization and economic concentration, financial management must evolve beyond simply controlling resources to become an integral part of the organization's Strategic Management. Against this backdrop, the figure of the Financial Director has become crucial. These professionals must have a global overview of the organization, understand the different business models and lead initiatives that generate value for the company from the financial area.
Within this context, the Global Master in Corporate Finance of EAE Business School Madrid offers you solid financial training with an international focus, combining the theoretical foundations with a practical approach. At the same time, it sharpens your executive competencies and skills in a dynamic learning environment aligned with the needs of modern professionals and companies.
MASTER DEGREE
On successful completion of the program, you will obtain a double qualification: the Global Master in Corporate Finance from EAE Business School and the Global Master in Lifelong Learning in Corporate Finance from the Universidad International de la Empresa (UNIE).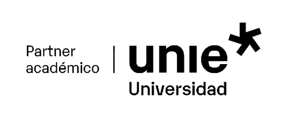 Enroll now and start enjoying your career boosting plan.*
From the moment of your enrollment we will start working together in the materialization of your professional project through a personalized development plan. Are you going to miss it? Request information and we will explain it to you.
*This service applies only to on-site programs.
Reasons to take this master
in EAE Business School
Financial specialization tracks: There are two different tracks available: "Mergers and Acquisitions" and "International Taxation". Make the most of the program's flexibility to choose your area of specialization.
Advisory Board: The Master's syllabus is developed in collaboration with an advisory board formed of professionals from leading companies, thereby assuring the maximum applicability of the contents within the professional sphere. 
Prestigious Partners: EAE Business School is a member of the leading accounting association in Spain, the AECA (Spanish Association of Company Accounting and Administration).
Residential Program in Madrid: One of the key features of the program is the two-week residential stage at the campus of EAE Madrid.
Acclaimed Methodology: EAE's Hybrid Learning methodology was a semi-finalist in the prestigious Reimagine teaching innovations awards 2015, organized by Wharton, the business school of the University of Pennsylvania.

True Potential Experience: 

Enjoy an experience that combines the Global Master in Corporate Finance with a Personalized Professional Development Plan, guided by a True Potential Advisor, who will help you find, focus and develop your true potential.
3rd
Best business school in Spain
MERCO Talento Ranking 2022
12th
Best business school in Spain
El Economista Ranking 2022
14th
Best business school in the world/Europe
El Economista Ranking 2022
62%
International participants
8 years
Average professional experience
The international financial system and financial institutions - 3 ECTS

Strategic corporate financial planning - 2 ECTS
Introduction to International Taxation - 2 ECTS

Introduction to Mergers and Acquisitions - 2 ECTS
Residential Program in Madrid - 3 ECTS
Fixed-income securities - 3 ECTS

Variable-income securities - 3 ECTS

Currency markets - 3 ECTS

Derivative instruments - 4 ECTS
M&A Strategies - 4 ECTS

Trends and Due Diligence - 4 ECTS

Organizational change - 3 ECTS

Project finance and company valuation - 5 ECTS

Stock market transactions - 4 ECTS
International taxation: Concept, Principles, Sources and Scopes - 5 ECTS

Tax agreement models on double taxation - 5 ECTS

Taxation of business profits: rules and particular features - 5 ECTS

Special cases and evasion of responsibilities - 5 ECTS
Choose the course that you want to take and which will expand your range of future professional prospects – 10 ECTS
Master's Thesis

– 15 ECTS  
Minors
Your competitive edge
At EAE Business School Madrid, as a school committed to innovation and transformation, we have created an optional specialization program, in an online format, that you can take at the end of your Master.
This educational model gives you the opportunity to acquire new skills and an individualized qualification to set yourself apart in the labour market by enhancing your professional profile.
You will have the option to choose the Minor that best suits your needs.
1.

Global Financial Trends
Discover the key aspects of economic and financial management, as well as the latest global trends at a financial level.
2.

Global Efficiency and Strategy
Gain insight into the latest business efficiency methodologies and tools at an international scale and learn to apply them for strategic purposes.
3.

Executive Specialization
Do an executive specialization track, choosing between M&A or International Taxation.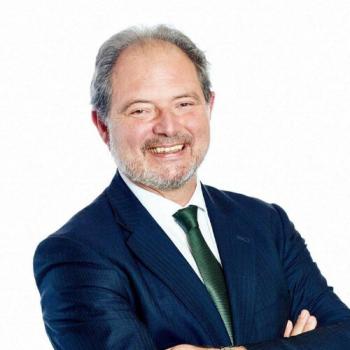 Jaime Romano
Director of the Global Master in Corporate Finance. Partner of the multinational firm Grant Thornton.
Professional prospects and entry profile
What you study here and now will have an impact on your career tomorrow. Start imagining your future and take a look at some of the professional prospects that await you.

Chief Financial Officer (CFO) 

Director of Mergers and Acquisitions 

Director of International Taxation 

Global Financial Director

Director of Corporate Finance 

Director of International Financial Relations

To access this Master, students must have a Bachelor Degree qualification or a Diploma in Architecture, Engineering, Technical Engineering or Technical Architecture, or a University Diploma prior to starting the studies.

The Master is primarily designed for graduates with a Bachelor Degree or University Diploma in:

Economics

Business Administration and Management

Marketing, Advertising

Engineering

Statistics

Mathematics