Hospitality & Tourism Management
Master in International Tourism and Leisure Management
This master's degree is taught in SPANISH 
Globalization has given rise to increasingly segmented and competitive tourism markets. This makes it essential for the companies that form part of this sector focus on internationalization and strive to consolidate their position on both a national and international scale.
On the Master in International Tourism and Leisure Management of EAE Business School Madrid, you will obtain broad and advanced training based on knowledge and aptitudes that will enable you to lead tourism businesses at a national and international level.
With the help of this program, in volatile and complex settings, you will be able to identify and capitalize on the opportunities and tools given by a global strategic vision. You will develop strategic marketing plans and innovative business models, including the sharing economy that is so popular in the tourism sector right now, as well as gaining in-depth insight into the sustainable management of destinations and companies.
OFFICIAL MASTER'S DEGREE 
On successful completion of your program, you will receive a double qualification: the Master in International Tourism and Leisure Management from EAE Business School and Master in International Tourism and Leisure Management by the Universidad Internacional de la Empresa (UNIE)
*Official degree recognized by the Ministry of Education of Colombia and SUNEDU.
Enroll now and start enjoying your career boosting plan.*
From the moment of your enrollment we will start working together in the materialization of your professional project through a personalized development plan. Are you going to miss it? Request information and we will explain it to you.
*This service applies only to on-site programs.
Reasons to take this master
in EAE Business School
Global Perspective:

  

You will train to run and lead companies in the tourism and leisure, sector, equipped to achieve results at a global level.

International tourism businesses:

 

You will gain a holistic vision of the company and its environment, as well as acquiring sociological insight, which, combined with the technical know-how of the tourism sector, gives you a full of tourism settings, processes, and operations.

Networking:

You will have top-class opportunities to network with international experts and professionals from all sectors, enabling you to build new professional relationships.

Strategy plans

:

You will gain insight into the key factors in drafting strategic plans and applying them responsively and effectively in national and international tourism and leisure settings.

EAE Entrepreneur:

You will have access top the training, financing and guidance needed to identify competitive advantages and make your business idea a reality.

True Potential Experience: 

Enjoy an experience that combines the Master in International Tourism and Leisure Management with a Personalized Professional Development Plan, guided by a True Potential Advisor, who will help you find, focus and develop your true potential.
3rd
best business school in Spain
Top 15
Global/Europe Business School
Top 20
most innovative universities in Ibero-America
61%
International participants
3 years
Average professional experience
Structure of the global tourism and leisure market - 6 ECTS

International finance for the tourism and leisure sector - 6 ECTS
Intellectual capital and talent management global contexts applied to tourism and leisure companies - 6 ECTS

Innovation and the entrepreneurial mindset en international tourism and leisure companies - 6 ECTS
Global management and planning of international tourism and leisure companies - 6 ECTS

Operations, HR and quality for international tourism and leisure companies - 6 ECTS
International commercial management for tourism and leisure companies - 6 ECTS

International marketing strategies and revenue management for international tourism and leisure companies - 6 ECTS
Choose the course that you want to take and which will expand your range of future professional prospects - 10 ECTS
Your competitive edge
At EAE Business School Madrid, as a school committed to innovation and transformation, we have created an optional specialization program, in an online format, that you can take at the end of your Master.
This educational model gives you the opportunity to acquire new skills and an individualized qualification to set yourself apart in the labour market by enhancing your professional profile.
You will have the option to choose the Minor that best suits your needs.
1.

Global strategies
You will acquire strategic knowledge and gain a command of the most innovative management techniques, which will enable you to enhance tourism competitiveness and profitability.
2.

New business models
You will develop your creative side in order to capitalize on new opportunities in the tourism sector, acquiring analytical skills to assess the environment and drafting both scenarios and strategies that change the competitive dynamic of the tourism industry.
3. 

New technologies
You will learn to implement and use the latest technologies, focusing on digitization and e-commerce in the management of tourism companies.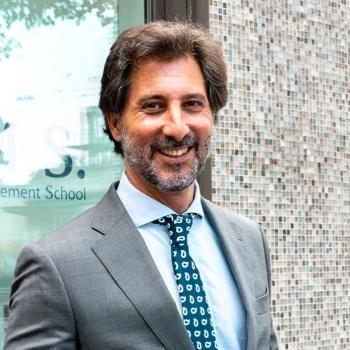 Arturo Cuenllas
Executive in the hotel sector with more than 20 years of experience.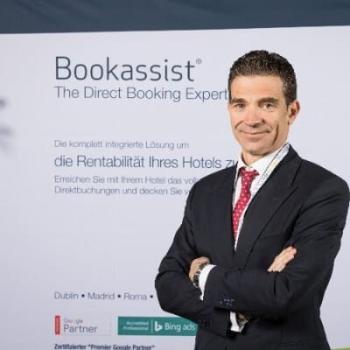 Carlos Rentero
Head of Sales and Marketing at Bookassist.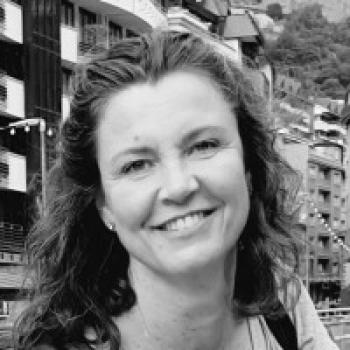 Georgina Barquin
Smartlife Training & Coaching Director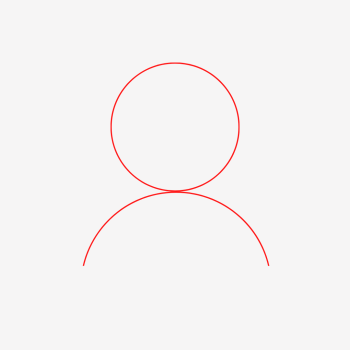 Lola Chamorro López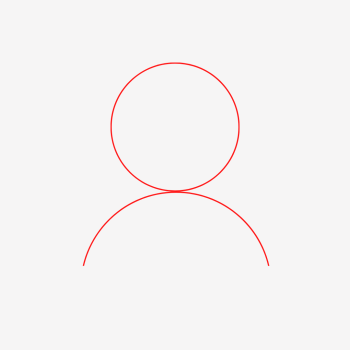 José Antonio Arnedo Vizcaíno
Hotel manager, co-owner of Billion Travel Solutions.
Professional prospects and entry profile
What you study here and now will have an impact on your career tomorrow. Start imagining your future and take a look at some of the professional prospects that await you.

Director of travel agencies and hotels

Director of tourism information, promotion and commercialization

Marketing department of tourism and leisure companies

Tourism product manager

Tourism and leisure project design companies

Destination planning manager

Tourist information offices and events and congress organization agencies

International tourism and leisure institutions and public tourism bodies

Entrepreneurship in the tourism sector

In order to be admitted to the master's degree you must have a bachelor's degree or an engineering degree, bachelor's degree, architecture degree, diploma, technical engineering or technical architecture degree from the previous study system.

The master's degree is preferably aimed at graduates, graduates and diploma holders in:

Tourism

Business Sciences

Business Administration and Management

Economics

Market Research and Techniques

Marketing

Statistics

Engineering with specific training in business management

Graduates with a university qualification in another area with at least two years' proven professional experience in positions of responsibility in the tourism and leisure sector, which enables them to access the program directly without taking any supplementary training courses.

Graduates with a university qualification in another area who do not meet the above requirements must complete supplementary training courses in order to access the program.