Hospitality & Tourism Management
Master in International Tourism and Leisure Management
"This is an innovative, interdisciplinary program that will enable you to achieve your professional goals and operate successfully in the sector".
Arturo Cuenllas
Director of the Master in International Tourism and Leisure Management
Globalization has given rise to increasingly segmented and competitive tourism markets. This makes it essential for the companies that form part of this sector focus on internationalization and strive to consolidate their position on both a national and international scale.
On the Master in International Tourism and Leisure Management, you will obtain broad and advanced training based on knowledge and aptitudes that will enable you to lead tourism businesses at a national and international level.
With the help of this program, in volatile and complex settings, you will be able to identify and capitalize on the opportunities and tools given by a global strategic vision. You will develop strategic marketing plans and innovative business models, including the sharing economy that is so popular in the tourism sector right now, as well as gaining in-depth insight into the sustainable management of destinations and companies.
MASTER'S DEGREE 
On successful completion of your program, you will receive a double qualification: the Master in International Tourism and Leisure Management from EAE Business School and Master in International Tourism and Leisure Management by the Universidad Internacional de la Empresa (UNIE)
Reasons to take this master
in EAE Business School
Global Perspective:

  

You will train to run and lead companies in the tourism and leisure, sector, equipped to achieve results at a global level.

International tourism businesses:

 

You will gain a holistic vision of the company and its environment, as well as acquiring sociological insight, which, combined with the technical know-how of the tourism sector, gives you a full of tourism settings, processes, and operations.

Networking:

You will have top-class opportunities to network with international experts and professionals from all sectors, enabling you to build new professional relationships.

Strategy plans

:

You will gain insight into the key factors in drafting strategic plans and applying them responsively and effectively in national and international tourism and leisure settings.

EAE Entrepreneur:

You will have access top the training, financing and guidance needed to identify competitive advantages and make your business idea a reality.
3ª
mejor escuela de negocios en España
Ranking MERCO TALENTO 2022
Top 15
Escuela de negocios a nivel Global/Europa
Ranking "El Economista" 2022
Top 20
entre las universidades más innovadoras de Iberoamérica
Ranking "El Economista 2021
Structure of the global tourism and leisure market - 6 ECTS

International finance for the tourism and leisure sector - 6 ECTS
Intellectual capital and talent management global contexts applied to tourism and leisure companies - 6 ECTS

Innovation and the entrepreneurial mindset en international tourism and leisure companies - 6 ECTS
Global management and planning of international tourism and leisure companies - 6 ECTS

Operations, HR and quality for international tourism and leisure companies - 6 ECTS
International commercial management for tourism and leisure companies - 6 ECTS

International marketing strategies and revenue management for international tourism and leisure companies - 6 ECTS
Choose the course that you want to take and which will expand your range of future professional prospects - 10 ECTS
1.

Global strategies
You will acquire strategic knowledge and gain a command of the most innovative management techniques, which will enable you to enhance tourism competitiveness and profitability.
2.

New business models
You will develop your creative side in order to capitalize on new opportunities in the tourism sector, acquiring analytical skills to assess the environment and drafting both scenarios and strategies that change the competitive dynamic of the tourism industry.
3. 

New technologies
You will learn to implement and use the latest technologies, focusing on digitization and e-commerce in the management of tourism companies.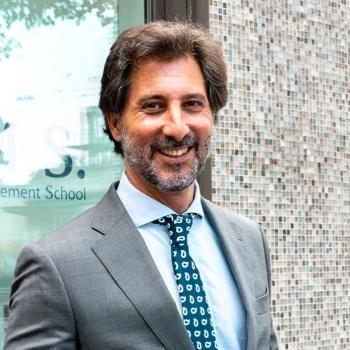 Arturo Cuenllas
Directivo en sector hotelero con más de 20 años de experiencia.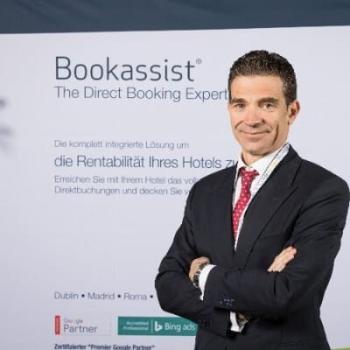 Carlos Rentero
Head of Sales and Marketing at Bookassist.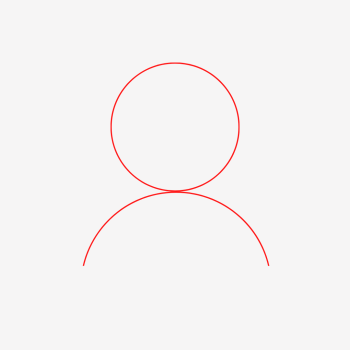 Lola Chamorro López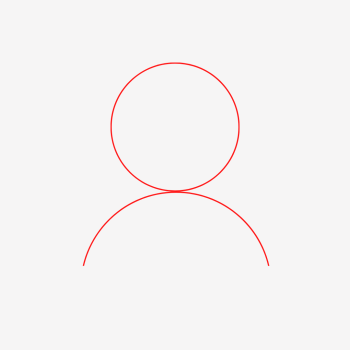 José Antonio Arnedo Vizcaíno
Director de hotel, co-propietario de Billion Travel Solutions.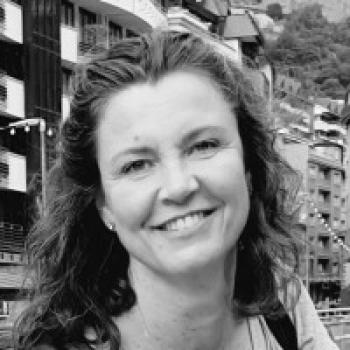 Georgina Barquin
Directora de Smartlife Training & Coaching .
Professional prospects and entry profile
What you study here and now will have an impact on your career tomorrow. Start imagining your future and take a look at some of the professional prospects that await you.

Director of travel agencies and hotels

Director of tourism information, promotion and commercialization

Marketing department of tourism and leisure companies

Tourism product manager

Tourism and leisure project design companies

Destination planning manager

Tourist information offices and events and congress organization agencies

International tourism and leisure institutions and public tourism bodies

Entrepreneurship in the tourism sector

To access this Master, students must have a Bachelor Degree qualification or a Diploma in Architecture, Engineering, Technical Engineering or Technical Architecture, or a University Diploma prior to starting the studies.

The Master is primarily designed for graduates with a Bachelor Degree or University Diploma in:

Hospitality

Tourism

Trade

Marketing

Communication

Law

Public Relations

Social Sciences

If you want to access the Master and do not have a university qualification in the aforementioned areas of knowledge or have not completed official Master programs that cover the fundamental aspects of these qualifications, you must complete a set of supplementary training courses in order to develop their knowledge bases required for the Master. These extra courses are compulsory and must be completed before the start of the Master program.