Hospitality & Tourism Management
Global Master in Digital Tourism Management
"The best option for training in international and digital tourism, with the opportunity to break into the employment market, thanks to our program partner".
Diego Santos
Director of the Global Master in Digital Tourism Management
After several decades of rapid growth, the tourism and leisure industry has reached a critical point in its development, in which the old paradigms that set the rules for long-term success and profitability are changing radically.
Technological advances, sustainability, tough competition and increasingly demanding consumers have turned both the national and international tourism sector on its head. As a result, it is crucial to focus training on the management of services and products keeping in mind the globalization that is under way nowadays.
Developed in collaboration with Grupo Viajes El Corte Inglés, the Global Master in Digital Tourism Management is designed to ensure that you internalize the vision of all the areas involved in the administration of tourism companies, as well as learning to use and develop cutting-edge technological innovations that have an impact on the tourism sector.
MASTER'S DEGREE 
On successful completion of your program, you will receive a double qualification: the Global Master in Digital Tourism Management from EAE Business School and the Global Master in Digital Tourism Management by the Universidad Internacional de la Empresa (UNIE).
Reasons to take this master
in EAE Business School
Flexible and innovative format: Hybrid education enables you to combine your studies with your professional and personal lives, bringing together the flexibility and autonomy of distance learning and the close contact and opportunity to develop skills of the on-campus period.
Guaranteed internship: This Master gives you the opportunity to do a paid internship at one of the centres of the Grupo Viajes El Corte Inglés, focusing on developing and improving projects, with the aid of the knowledge acquired on the program.
Faculty specializing in the sector: You will learn from lecturers who are professionals with extensive experience in the tourism sector, and expertise in managing and overseeing policies and initiatives with a big impact in their tourism companies.
Employment Partner: The Grupo Viajes El Corte Inglés, together with this Master, boosts the students' employability because, at the end of the program, they can apply for one of the 10 permanent jobs on offer to the best students on the Master.
Residential period in Madrid: You will experience the EAE Community first-hand, sharing your time with classmates and taking part in workshops and other activities with leading experts. As an added bonus, El Grupo Viajes El Corte Inglés will take care of your travel and accommodation.
3ª
mejor escuela de negocios en España
Ranking MERCO TALENTO 2022
Top 15
escuela de negocios a nivel Global/Europa
Ranking "El Economista" 2022
Top 20
entre las universidades más innovadoras de Iberoamérica
Ranking "El Economista 2021
Foundations of tourism. Structure and organization of the tourism and business tourism markets - 6 ECTS

Foundations of innovation, creativity and technology in tourism companies - 6 ECTS

Information systems and technologies applied to tourism - 6 ECTS
Revenue Management and Customer Experience - 6 ECTS

International and digital marketing in tourism companies - 6 ECTS

International commercial management of tourism and leisure companies - 6 ECTS
Project Management in international tourism companies - 6 ECTS

Financial Management for companies in the tourism and leisure sector - 6 ECTS

Strategic Management of tourism companies - 6 ECTS
1.

Global perspective and innovation
You will gain a command of the key management tools to obtain results and draft immediate action plans.
2.

Leadership in companies
You will acquire the skills required to oversee the management of international, multidisciplinary work teams.
3.

Client-oriented approach
You will develop a professional culture that prioritizes the customer, focused on detecting and satisfying their needs.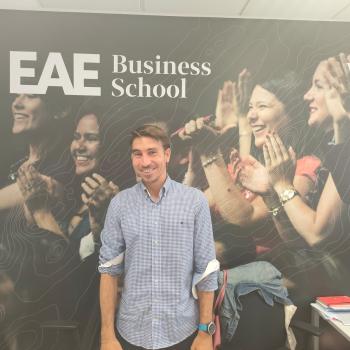 Diego Santos
Doctor en Sociología por la Universidad Rey Juan Carlos de Madrid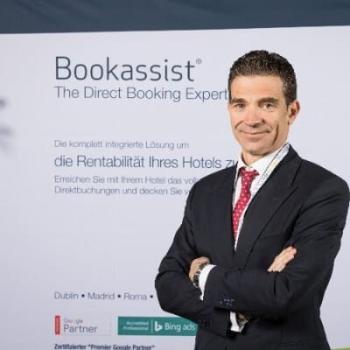 Carlos Rentero
Head of Sales and Marketing at Bookassist.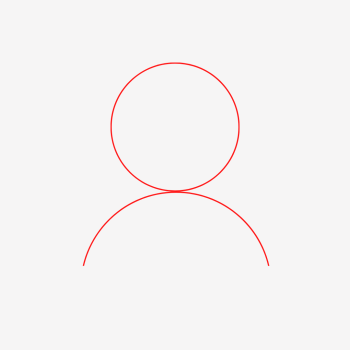 Raúl Travé
Doctor en Antropología Social y Cultural por la Universidad Miguel Hernández.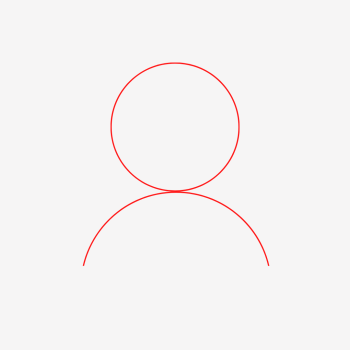 Ramón Andillón
Professional prospects and entry profile
To access this Master, students must have a Bachelor Degree qualification or a Diploma in Architecture, Engineering, Technical Engineering or Technical Architecture, or a University Diploma prior to starting the studies.

The Master is preferably designed for graduates with a Bachelor Degree, University Diploma in:

Hospitality

Tourism

Trade

Marketing

Communication

Business Administration

Public Relations

Social Sciences