Marketing & Digital Transformation
Global Master in Corporate & Digital Communication
Hybrid Learning - Spanish
Obtén hasta un 29% de descuento
Hasta el 25 de diciembre
This master's degree is taught in SPANISH
The world of communication is constantly changing. Nothing stays the same, but it is all more exciting than ever, with new realities that drive the adaptation of new functions, process innovations and a new digital dimension that has revolutionized the way in which companies interact with their markets and target audiences.
However, the fact that organizations need to remain in contact with their different audiences has not changed. It is the way that these organizations  interact with their stakeholders that has evolved, embracing the new channels and formats generated by digitization.
With this in mind, the Global Master in Corporate & Digital Communication of EAE Business School Madrid is a program designed to cater for this extensive demand and take a 360º perspective of all aspects related to communication.
The program equips you to develop with a great analytical capacity, sound knowledge of corporate communication and key skills such as multifunctionality, flexibility, problem-solving and innovation.
MASTER'S DEGREE 
On successful completion of your program, you will receive a double qualification: the Global Master in Corporate & Digital Communication from EAE Business School and the Global Master in Corporate & Digital Communication by the Universidad Internacional de la Empresa (UNIE)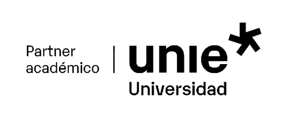 Enroll now and start enjoying your career boosting plan.*
From the moment of your enrollment we will start working together in the materialization of your professional project through a personalized development plan. Are you going to miss it? Request information and we will explain it to you.
*This service applies only to on-site programs.
Reasons to take this master
in EAE Business School
Command of the digital world:

Discover and capitalize on the impact of the digital world on corporate communication.

A holistic program:

Gain a global overview and lead communication with all the departments involved in the organization: public relations, corporate image, advertising, marketing, social media, CSR, digital, communication digital and institutional relations.

Hybrid methodology

: Our methodology enables you to balance your professional and personal lives. Flexibility and autonomy are the defining features of this new approach that will boost the development of your professional competencies.

 

Faculty linked to the corporate world:

Our lecturers are professionals from the corporate world, whose extensive experience and insight will let you see the business world from many different perspectives.

360º Communication in Madrid: The program includes a two-week residential program in Madrid in which you will analyse key current topics with leading experts, workshops and other activities. This is the perfect opportunity to network professionally.

True Potential Experience: 

Enjoy an experience that combines the Global Master in Corporate & Digital Communication with a Personalized Professional Development Plan, guided by a True Potential Advisor, who will help you find, focus and develop your true potential.
Top 1
Master in Communication in Spain
Top 1
Employability at EAE Business School Madrid
3rd
Best Business School in Spain
MERCO Talento Ranking 2022
Communication Management - 5 ECTS 

Introduction to the conceptualization of Communication Management in the structure of organizations.
Basic Communication Management tools. Difference between publicity and advertising. Communication channels and new forms of advertising.
Differences between communication in the public and private sector. The figure of the spokesperson. 
Communication channels. The role of the traditional press compared to digital media and the new trendsetters. Monitoring and measurement tools. Media reach monitoring tools: ComScore, EGM, OJD. 

Institutional Relations and Public Relations - 5 ECTS 

Introduction to Public Relations.
Public Relations management.
The impact of Public Relations.
Practical application.
Institutional Relations. Participating agents. Lobbies as a pressure group.
Business protocol.
Ordering and placement techniques in protocol.

Digital Communication and Branding - 5 ECTS 

Foundations of digital communication.
The digital environment.
Online reputation.
Digital communication and reputation tools and resources.
Corporate Culture and Communication Skills - 5 ECTS 

Definition of the corporate culture.
Creating a corporate culture.
Corporate mission, vision and identity.
Values, rules and beliefs.
Team culture.
The importance of being able to communicate.
Planning an intervention: Deciding the message and structuring the contents.
Impact mechanisms: Making an intervention more memorable.
The use of language: Connecting with the audience.
Stage skills: Voice, body language, eye contact, stage dominance. The keys to persuasion.

Business Sustainability and Internal Communication - 5 ECTS 

Definition of internal communication as a theoretical foundation that gives insight into its function in the organization.
The importance of people in internal communication, as a bond for improving people's commitment and engagement.
Internal communication instruments and channels for disseminating information and actively listening to boost credibility.
The internal communication plan, as a planning instrument for reinforcing the company culture.
The value of recognition as a tactic for meeting the expectations generated with the aim of improving the working atmosphere.
Managing rumours and misunderstandings as an individual and group antidote for reducing their harmful effects within an organization.
Internal communication in crisis situations as a tool to be used in the management of critical situations.
Corporate Social Responsibility (CSR).
ESG crises (Environmental, Social and Governance). 
The agents of business sustainability.
Crisis Communication - 5 ECTS 

Introduction: The concept of crisis nowadays - the need to be prepared to anticipate.
Risk matrix and action protocols in response to a crisis situation.
Crisis management: Decision-making.
Brands and branding.
Brand structure.
Brand communication.
Brand content.

Marketing and Advertising. Media Relations Management - 5 ECTS 

Analytical marketing.
Strategic marketing.
Tactical marketing: From the 4 Ps to the 4 Cs (or SAVE model).
The marketing plan: Launch phases, budget, media plan, On & Off integration.

Events Organization and BTL Strategies - 5 ECTS 

Conceptualizing and planning an event. The conception of the event.
Individually developing a global event project.
Developing an integrated group event project applying all the knowledge acquired in the first two editions.
BTL strategies.

Communication Plan and Budget Management - 5 ECTS 

Foundations of the communication plan.
Communication plan objectives.
Communication plan resources.
Communication plan budget.
Communication plan agents.
Choose the course that you want to take and which will expand your range of future professional prospects – 10 ECTS
Master's Thesis – 12 ECTS 
Your competitive edge
At EAE Business School Madrid, as a school committed to innovation and transformation, we have created an optional specialization program, in an online format, that you can take at the end of your Master.
This educational model gives you the opportunity to acquire new skills and an individualized qualification to set yourself apart in the labour market by enhancing your professional profile.
You will have the option to choose the Minor that best suits your needs.
1.

Global vision and strategy
Interaction with the different areas of the company is fundamental. Therefore, the Communication Department has to lead with the strategic, holistic vision that you will acquire on the program.
2.

Corporate image and culture
Build and strengthen the brand's image and reputation, communicating the corporate culture within and outside the organization.
3. 

Communication and media
Gain in-depth knowledge of the key  communication tools in the digital sphere.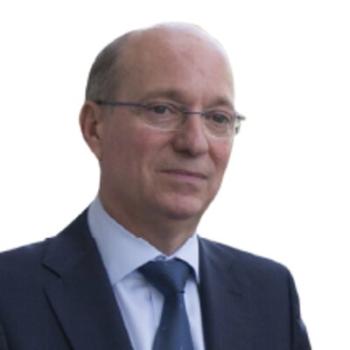 Carlos Crehueras
Director of the External Relations Area, responsible for institutional relations and corporate events at Grupo Planeta.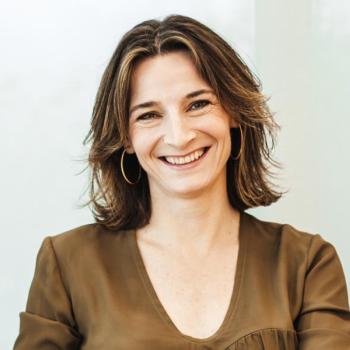 Luisa Alli
Vice Presidenta of Dircom (Association of Communications Directors), Senior Advisor at the Navarra Business Confederation (CEN), Member of the Advisory Board at Fundación Instituto Hermes.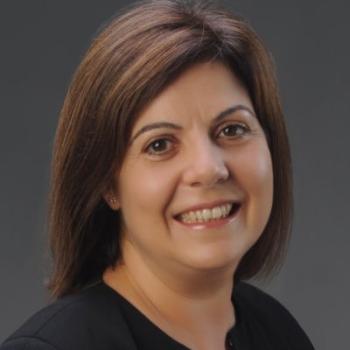 Laura Sabate
She heads the communications area of Nedgia, a natural gas distributor of the Naturgy group.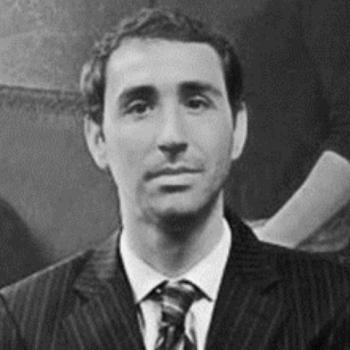 Sergi Álvarez
Marketing Manager of the Bookstores Division of Grupo Planeta.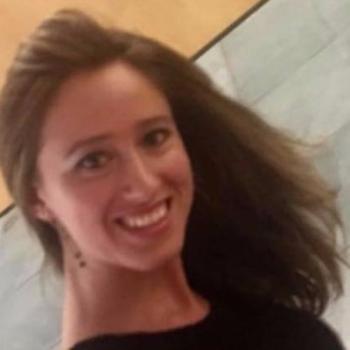 Sira Coll
Marketing and communication director at SB Hotels. Graduated in Communication Sciences from Universitat Ramon Llull, MBA international stage from Manhatan College, Advanced Program in Digital Marketing from EAE.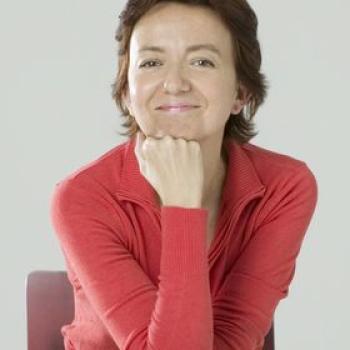 Aurora Pimentel
Founder of Ágora Gestión y Consultoría.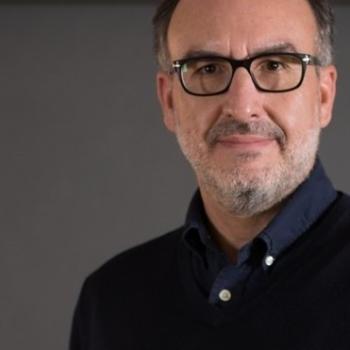 Daniel Bargalló Fontana
Executive Director at interprofit. Graduate in information Sciences from UAB, Postgraduate in Marketing and Communication from ESIC, Strategic Management of Brand and Communication from ESADE.
Professional prospects and entry profile
What you study here and now will have an impact on your career tomorrow. Start imagining your future and take a look at some of the professional prospects that await you.

Director of Internal Communication

Director of Public Relations

Director of Communication and PR Agencies

Director of Press and Communication Offices

Director of Public Relations

Director of Product Communication in Companies

For access to the Global Master's Degree in Corporate & Digital Communication, candidates must hold a Bachelor's Degree, Diploma or Degree in the area of:

Marketing,
Economics,
Communication,
Journalism,
Social Sciences,
Business studies.  

Ideally, you will be able to access with practical experience of 2 years in the professional environment of the field of the degree, either as a contract worker, self-employed or having completed an internship.