Marketing & Digital Transformation
Master in Marketing Management
""This program is constantly being updated and, for many years, it has been enriched by the interaction between the participants and the lecturers".
Susana Cabada
Directora of the Master in Marketing Management
There is an increasing number of consumers who, beyond simply focusing on the product or service, are looking for honest and transparent companies and brands committed to the environment and social causes. Therefore, companies need communication and marketing professionals with specialist knowledge to tackle these new challenges.
Giving you a 360º perspective, the Master in Marketing Management equips you to lead and drive forward new marketing strategies to capitalize on opportunities in global markets. The program will enable you to steer new internationalization processes and oversee the digital transformation of the company, turning you into a professional with strategic and operational vision.
Moreover, this program includes a module that gives you in-depth insight into yourself, identifying your strengths as a professional and enhancing your leadership capacity and the soft skills that companies demand.
MASTER'S DEGREE 
On successful completion of your program, you will receive a double qualification: the Master in Marketing Management from EAE Business School and the Master in Marketing Management by the Universidad Internacional de la Empresa (UNIE).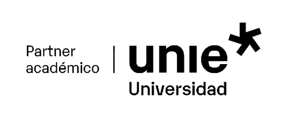 Reasons to take this master
in EAE Business School
Agile & Design Thinking: The methodologies taught on this Master will help you develop the creativity and innovation in the company, enhancing the flexibility and agility of processes.
Next Level Marketing: The program is designed by professionals in the sector, whom you will work alongside on a daily basis, enabling you to take the leap from professional to expert, becoming a leader who transform, inspires and generates a tangible impact.
Global vision: a program designed to give you a 360º vision that enables you to innovate and lead a consumer-centric marketing strategy.
Business School: Studying at EAE Madrid always gives you a double competitive advantage. You acquire all the skills and knowledge required to lead marketing teams, as well as the benefitting from the expertise that characterizes a business school, from the global networking opportunities and soft skills development right through to the entrepreneurial ecosystem.
Digital Marketing: The digital concept is an integral part of Marketing, so you will learn to have a data-driven approach to decision-making, as well as gaining a command of measuring and monitoring tools, to obtain a full, well-rounded profile.
Top 2
Máster en Marketing y Gestión Comercial
Top 15
Escuela de Negocios a nivel Global/Europa
Ranking El Economista 2022
3ª
Mejor Escuela de Negocios en España
Ranking Merco Talento 2022
Liquid Organizations and Digital Transformation – 3 ECTS

Business Ecosystem, Open Innovation and New Businesses in the Digital Age – 3 ECTS
The New Consumer Mindset – 3 ECTS

UX Research and Design Thinking: Creative Thinking, a key factor in resolving real problems – 3 ECTS
Market Research and Sales Forecasts – 4 ECTS

Product and Price Development Strategies – 5 ECTS

Omnichannel: the new paradigm in the distribution and communication strategy – 5 ECTS

CRM. Integrated Customer Management – 4 ECTS
Digital Channel: Search, Social and Display. Planning – 5 ECTS

Inbound and Marketing Automation – 4 ECTS
Soft Skill: Leadership and Negotiation – 3 ECTS

Finance and Management Control for Marketing Directors – 3 ECTS
Choose the course that you want to take and which will expand your range of future professional prospects – 10 ECTS
Master's Thesis – 15 ECTS
1.

Strategic vision
Gain an in-depth understanding of information sources, as well as identifying the opportunities presented by the market with respect to strategies for achieving an organization's goals.
2.

Team leadership
Become a team leader in a global setting, becoming the perfect addition to the marketing department of an organization.
3.

Market trends
Identify new business opportunities, weighing the benefit up against the risk using your knowledge of key factors such as digital transformation, and leading the change towards new management systems in the organization.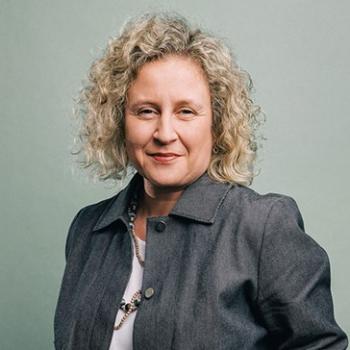 Susana Cabada
Director of Digital Business and Multichannel at Liberbank.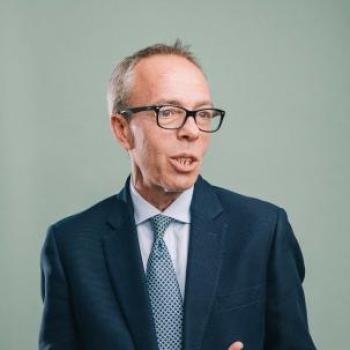 Pablo Martín Antoranz
International MBA and Master in Marketing Management and Multimedia Communication.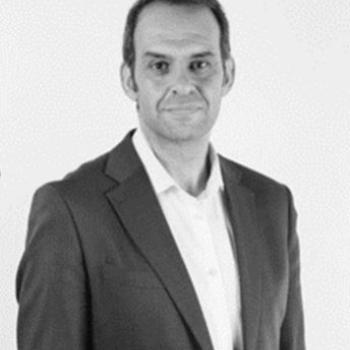 Emilio Velasco
Executive Director of ANEXA Consulting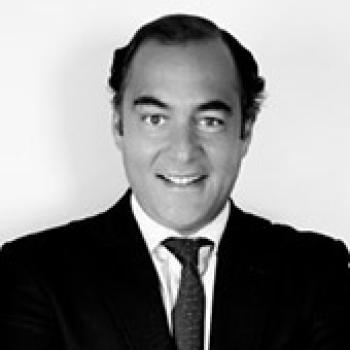 Ángel del Castillo
D. in Business Management from the University of Santiago de Compostela.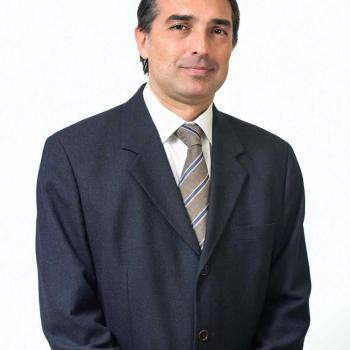 Pablo Contreras
Developing its consulting firm IdeasActionLab.
Professional prospects and entry profile
What you study here and now will have an impact on your career tomorrow. Start imagining your future and take a look at some of the professional prospects that await you.

Chief Marketing Officer (CMO)

Director of Marketing

Brand Manager

Category Manager

Commercial Director

Key Account Manager

To access this Master, students must have a Bachelor Degree qualification or a Diploma in Architecture, Engineering, Technical Engineering or Technical Architecture, or a University Diploma prior to starting the studies.

The Master is primarily designed for graduates with a Bachelor Degree or University Diploma in:

Economics and Business

Marketing and Advertising

Trade

Law and Humanities

Engineering

Other related studies