Marketing & Digital Transformation
Master in Marketing Management
Hasta 10% de descuento
Últimas plazas
This master's degree is taught in SPANISH
There is an increasing number of consumers who, beyond simply focusing on the product or service, are looking for honest and transparent companies and brands committed to the environment and social causes. Therefore, companies need communication and marketing professionals with specialist knowledge to tackle these new challenges.
Giving you a 360º perspective, the Master in Marketing Management of EAE Business School Madrid equips you to lead and drive forward new marketing strategies to capitalize on opportunities in global markets.
The program will enable you to steer new internationalization processes and oversee the digital transformation of the company, turning you into a professional with strategic and operational vision.
Moreover, this program includes a module that gives you in-depth insight into yourself, identifying your strengths as a professional and enhancing your leadership capacity and the soft skills that companies demand.
MASTER'S DEGREE 
On successful completion of your program, you will receive a double qualification: the Master in Marketing Management from EAE Business School and the Master in Marketing Management by the Universidad Internacional de la Empresa (UNIE).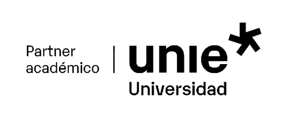 Enroll now and start enjoying your career boosting plan.*
From the moment of your enrollment we will start working together in the materialization of your professional project through a personalized development plan. Are you going to miss it? Request information and we will explain it to you.
*This service applies only to on-site programs.
Reasons to take this master
in EAE Business School
Agile & Design Thinking: The methodologies taught on this Master will help you develop the creativity and innovation in the company, enhancing the flexibility and agility of processes.
Next Level Marketing: The program is designed by professionals in the sector, whom you will work alongside on a daily basis, enabling you to take the leap from professional to expert, becoming a leader who transform, inspires and generates a tangible impact.
Global vision: a program designed to give you a 360º vision that enables you to innovate and lead a consumer-centric marketing strategy.
Business School: Studying at EAE Madrid always gives you a double competitive advantage. You acquire all the skills and knowledge required to lead marketing teams, as well as the benefitting from the expertise that characterizes a business school, from the global networking opportunities and soft skills development right through to the entrepreneurial ecosystem.
Digital Marketing: The digital concept is an integral part of Marketing, so you will learn to have a data-driven approach to decision-making, as well as gaining a command of measuring and monitoring tools, to obtain a full, well-rounded profile.

True Potential Experience: 

Enjoy an experience that combines the Master in Marketing Management with a Personalized Professional Development Plan, guided by a True Potential Advisor, who will help you find, focus and develop your true potential.
Top 3
Master in Marketing and Commercial Management
Top 14
Business schools in the World/Europe
El Economista Ranking 2022
3rd
best business school in Spain
MERCO TALENTO Ranking 2022
Liquid Organizations, Open Innovation and New Businesses in the Digital Age - 6 ECTS
Organizational complexity and the organization as a complex adaptive system.

Digital transformation, an additional aspect of organizational complexity.

Key concepts of digital transformation.

Liquid organizations. Definition and understanding.

The dimensions of liquid organizations.

New methodologies for managing the strategic portfolio.

The open innovation culture, a key factor in adaptability and change management.

The Marketing Director tackling the challenge of digital transformation.

Key factors in new business management in a liquid world.

Business ecosystem. Definition, models, management models. Success stories.

Types of digital company and business. New business models in advanced competitive environments with a high digital component.

Open innovation. Concept, models, tools, success stories and case studies

.
UX Research and Design Thinking, Key Factors for Understanding the New Consumer Mindset - 6 ECTS
Development of basic creative skills: Connections, associations, inspirations and developing lateral thinking.

Design Thinking. Understanding and empathizing with the customer. Techniques, tools and concepts related to design research.

Design Thinking II. Ideating solutions. Techniques and tools for developing creative and disruptive thinking.

Design Thinking III. Prototyping and testing. Techniques and tools for creating prototypes, testing solutions, detecting problems and iterating for developing continual improvement.

Human-centred product and service design and implementation of the result.

UX/UI as ways of improving emotional relations with the customer in digital products.

Customer Experience (CX) creating unique and impactful moments that consolidate our relationships with the audiences.

The challenge and environment of Sustainable Development.

Sector analysis and circular, sustainable trends.

Sustainable business models and green entrepreneurship.

Circular production management for achieving sustainability.
Market research and Sales Forecasting - 6 ECTS
Introduction to research.

Research phases.

Information sources.

Types of research.

Quantitative research.

Qualitative research.
Product Development and Pricing Strategies - 6 ECTS
Internationalization, brand value and disruptive innovation.

Individual product decisions.

Smart pricing.

Shopper marketing.

Innovation

marketing.
Omnichannel: A New Paradigm in Distribution and Communication Strategy - 6 ECTS
Origin and reasons for distribution models. Agents in the system and trade marketing.

Distribution and the different agents involved. Evolution of commercial distribution in different sectors.

Channel and omnichannel design.

Point-of-sale analysis. Operational and logistical channels.

Masters of retail. Analysis of the main architects of modern retail through their key lessons.

Communication as a marketing variable. Models for understanding communication. Knowledge models for understanding the phenomenon.

Advertising and media models. Function, relevance and type. How they fit into the communication value system.

Mass media (above the line) and personalized media (below the line).

Media planning. On-off line coordination: Integrated marketing communications (IMC)
CRM. Integral Customer Management - 6 ECTS
New marketing: The CRM concept.

From Product Marketing to Customer Marketing.

New functions, models and approaches in commercial organizations.

Diagnostics: Analysis of the company's situation in its market.

CRM and its development in the organization.

Customer service quality.

Client management.

Defining who our customers are: First strategic step.

The importance of information. Knowing our customers.

Portfolio analysis and structuring.

Position and image in the "internal market": Portfolio.

Internal segmentation.

The universal matrix: Basic model of internal segmentation.

The concept of customer value and internal growth strategy.

Levels of strategic action in the customer portfolio.

Internal growth strategy.

Reflections on loyalty strategies.

Unsatisfied Customer Management (detection and recovery).

Error Management.

Expanded Customer Journey.

The value of satisfied customers.
Digital Marketing: Strategy, Platforms and Performance - 6 ECTS
Global approach to the digital commercialization ecosystem.

Strategic campaign design. 360º vision.

Metrics.

UX.

Digital tools: SEO, SEM, Affiliation, Display, etc.
Soft Skills: Leadership, Negotiation and Management Control for Marketing Executives - 6 ECTS
Introduction. Leadership in the current context: The VUCA world.

Self-knowledge.

Leadership styles: The new Marketing Officer, the leader coach and the development of emotional intelligence.

Creation and management of high-performing teams.

Effective communication and conflict management.

The power of negotiation.

Limits of a negotiation. Distributive and integrative negotiation strategies: The Kremlin negotiation model vs. the Harvard negotiation model.

The most complex negotiations.
Choose the course that you want to take and which will expand your range of future professional prospects - 10 ECTS
Master's Thesis - 12 ECTS
Your competitive edge
At EAE Business School Madrid, as a school committed to innovation and transformation, we have created an optional specialization program, in an online format, that you can take at the end of your Master.
This educational model gives you the opportunity to acquire new skills and an individualized qualification to set yourself apart in the labour market by enhancing your professional profile.
You will have the option to choose the Minor that best suits your needs.
1.

Strategic vision
Gain an in-depth understanding of information sources, as well as identifying the opportunities presented by the market with respect to strategies for achieving an organization's goals.
2.

Team leadership
Become a team leader in a global setting, becoming the perfect addition to the marketing department of an organization.
3.

Market trends
Identify new business opportunities, weighing the benefit up against the risk using your knowledge of key factors such as digital transformation, and leading the change towards new management systems in the organization.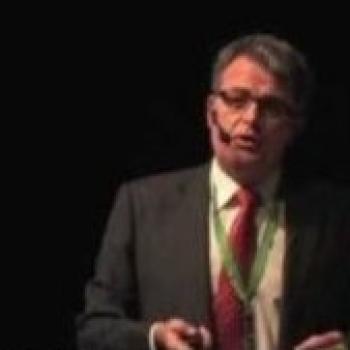 Eduardo Correa
Managing Partner of Ephemeral Life, Consulting and Business Management. 
Degree in Business Management and Marketing, Graduate in Marketing and Executive MBA from ESIC Business & Marketing School. Master in Communication and New Technologies Management from Universidad Rey Juan Carlos de Madrid. PhD in information Science from UCM.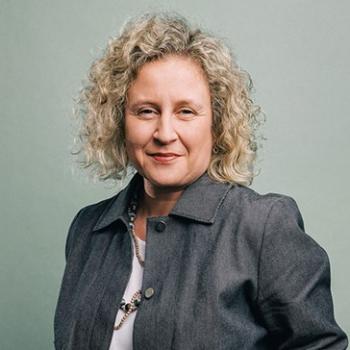 Susana Cabada
Director of Digital Business and Multichannel at Liberbank.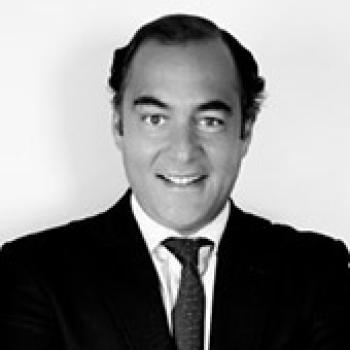 Ángel del Castillo
D. in Business Management from the University of Santiago de Compostela.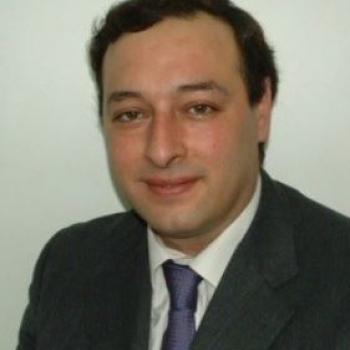 Lisardo de Pedro
Bachelor in Business Administration from the University of Humershide, Master in Commercual Management and Marketing (GESCO) from ESIC and Rey Juan Carlos University, Master in Financial Management (MDF) from ESIC, Bachelor in Commercial Management and Marketing from ESIC, and PhD in Legal and Social Sciences.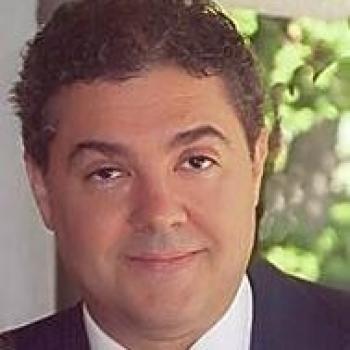 César Moreno
Independient business consultant.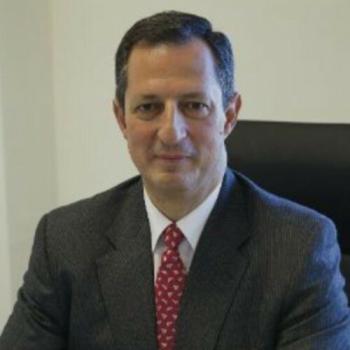 Ángel Andreu
Board director Grupo INHISA CEO, A2A Solutions.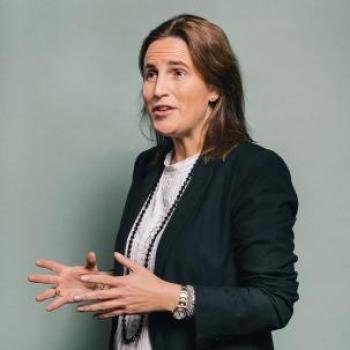 Mencía de Garcillán
Marketing Director of Laboratorios Esseka, S.L.
Professional prospects and entry profile
What you study here and now will have an impact on your career tomorrow. Start imagining your future and take a look at some of the professional prospects that await you.

Chief Marketing Officer (CMO)

Director of Marketing

Brand Manager

Category Manager

Commercial Director

Key Account Manager

For access to the Master's Degree in Marketing Management, candidates must hold a Bachelor's Degree, Diploma or Degree in the area of:

Business Administration and Management, 
Marketing,
Law. 

Or they must have extensive experience in the field of the degree.