Marketing & Digital Transformation
Master in Leadership in Sustainability and Corporate Responsibility
Hasta 23% de descuento
Hasta el 26 de junio
This master's degree is taught in SPANISH
The new reality and new jobs in the field of sustainability and CSR require new skills that will be a key factor in achieving maximum development.
On this basis, the need to train the next generation of professionals to be increasingly committed to sustainability is becoming inevitable.
With the Master in Leadership in Sustainability and Corporate Responsibility of EAE Business School Madrid, you will acquire the crucial knowledge in relation to the fields of corporate social responsibility and sustainability, developing essential skills for the comprehensive management of these areas.
This program will enable you to become a professional to drive a continuous process of improvement and export it to any company that wants to embrace sustainability and responsibility as part of its business model.
This program boasts a faculty of professionals who lead sustainability projects in their companies, who share their experience and insight based on real case studies that happen on an everyday basis in organizations, which they can then practically apply in reality.
Moreover, you will round off the program by taking part in projects on specific issues such as carbon footprints, materiality analysis and risk management in relation to Human Rights.
MASTER'S DEGREE 
On successful completion of your program, you will receive a double qualification: Master in Leadership in Sustainability and Corporate Responsibility from EAE Business School and the Master in Leadership in Sustainability and Corporate Responsibility by the Universidad Internacional de la Empresa (UNIE).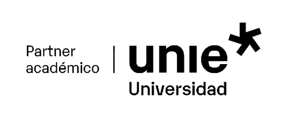 Enroll now and start enjoying your career boosting plan.*
From the moment of your enrollment we will start working together in the materialization of your professional project through a personalized development plan. Are you going to miss it? Request information and we will explain it to you.
*This service applies only to on-site programs.
Reasons to take this master
in EAE Business School
Sustainable practices: 

You will take part in the definition in processes related to stakeholders, learning to manage reputational crises, position yourself with respect to investors and assess the impact of the supply chain systems.

Training projects: 

You will take part in projects on specific issues such as carbon footprints and materiality analysis, as well as learning to manage risks in relation to Human Rights.

Professional expertise: 

You will be trained by experts and learn to use your strengths in relation to both sustainability and internal and external communication.

Networking: 

You can expand your network of contact and meet professionals with a wealth of experience in the sector. You will have the opportunity to work with executives from leading companies such as L'Oréal, LVMH and P&G, to name just a few.

True Potential Experience: 

Enjoy an experience that combines the Master in Leadership in Sustainability and Corporate Responsability with a Personalized Professional Development Plan, guided by a True Potential Advisor, who will help you find, focus and develop your true potential.
Top 18
Best business schools, in the Progressing category, que which evaluates social impact
Positive Impact Rating Ranking
Top 1
Master in Corporate & Digital Communication
3rd
Best business school in Spain
MERCO Talento Ranking 2022
60%
International participants
7 years
Average professional experience
Introduction to Sustainability and Corporate Social Responsibility - 6 ECTS

Definition of sustainability.

ESG criteria.

Agenda 2030.

Sustainability strategy in the company: Sustainability plans.

Stakeholders, Corporate Governance and Business Ethics - 6 ECTS

Differences between Corporate Social Responsibility and sustainability.

CSR strategy in the company.

Social Responsibility in relation to gender.

Dealing with each stakeholder in line with their characteristics.

Foundations and mission of the voluntary sector in communication.
Standards for Sustainable Management - 6 ECTS

Sustainable standards in Agenda 2030.

GRI and non-financial reports.

KPI ecosystems,

Standardization system.

Control and monitoring systems.

Sustainability Communication and Reporting - 6 ECTS

Sustainability reporting.

Communication and sustainability .

Quality models

Strategic Resource planning - 6 ECTS

Studying quality management systems.

ISO standards and their relation to sustainability (ISO 14001/ISO26000) 

European Model: EMAS and EFQM models. 

Sources of analysis of financial information
Socially Responsible Investment and Circular Economy - 6 ECTS

Principles of sustainable investment.

Principles of socially responsible procurement.

Insight into reserve logistics.

New economies: circular, blue, green, etc.

Innovation and the Entrepreneurial Spirit - 6 ECTS

Entrepreneurship in its various forms.

Financing for entrepreneurs.

Innovation and creativity process.

Leadership in Business: Soft Skills - 6 ECTS

Leadership and its different forms. 

Key factors in communication.

The elevator pitch and selling a project with impact.
Choose the course that you want to take and which will expand your range of future professional prospects – 10 ECTS
Master's Thesis - 12 ECTS
Minors
Your competitive edge
At EAE Business School Madrid, as a school committed to innovation and transformation, we have created an optional specialization program, in an online format, that you can take at the end of your Master.
This educational model gives you the opportunity to acquire new skills and an individualized qualification to set yourself apart in the labour market by enhancing your professional profile.
You will have the option to choose the Minor that best suits your needs.
1.

Practical knowledge
Develop the skills required to identify opportunities, threats and changes in the corporate landscape and oversee the company's communication and reputation in different scenarios.
2.

Executive skills
Gain a command of leadership, negotiation, teamwork and personal marketing competencies.
3.

Sustainable vision
Gain a clear vision of the opportunities and risks posed by implementing sustainability in organizational practices, production chain and distribution.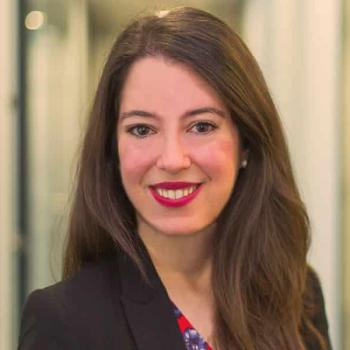 Cristina Gallego
Professor at EAE Business School.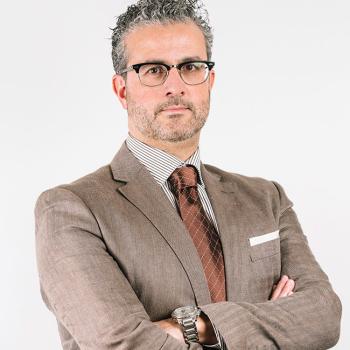 Giuseppe Emanuele Adamo
Director of Marketing, Communication and Sales at EAE Business School.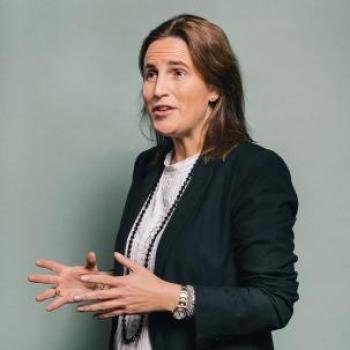 Mencía de Garcillán
Head of the Marketing and Training Department of Laboratorios Esseka.
Professional prospects and entry profile
What you study here and now will have an impact on your career tomorrow. Start imagining your future and take a look at some of the professional prospects that await you.

Sustainability Consultant and Auditor

Corporate Social Responsibility Manager

Corporate Social Responsibility Consultant

Sustainable Development Director at Public Agencies, Cooperation Institutions and NGOs.

Director of Circular Economy Projects

Circular Economy Project Consultant

To access this Master, students must have a Bachelor Degree qualification or a Diploma in Architecture, Engineering, Technical Engineering or Technical Architecture, or a University Diploma prior to starting the studies.

The Master is preferably designed for graduates with a Bachelor Degree, University Diploma in:

Economic and Business Sciences

Marketing

Business Administration and Management

Environmental Sciences

Engineering