Marketing & Digital Transformation
Global Master in Digital Marketing & E-Commerce
Hasta 23% de descuento
Hasta el 26 de junio
This master's degree is taught in SPANISH
We operate in a new landscape in which the rules of the game have changed. Immediacy is now an everyday feature of our lives. Information and Communication Technologies (ICT) have transformed the supplier-customer relationship forever thanks to the consolidation of the Internet and social media as effective made-to-measure marketing tools. The Internet has given us the opportunity to conduct transactions within the media platform itself, representing a clear departure from traditional distribution models.
With this in mind, the Global Master in Digital Marketing & E-Commerce of EAE Business School Madrid will give you cross-cutting training using techniques and tools deigned to establish new forms of communication with the consumer. This is an extremely practical program with a clear professional focus that covers all the strategic and operational aspects required to design a marketing plan in a digital setting.
Moreover, this program includes a two-week residential stage in Madrid, which gives you the perfect opportunity to network professionally with both lecturers and classmates, and discuss current topics with leading experts, as well as taking part in workshops and other activities.
MASTER DEGREE
On successful completion of your program, you will receive a double qualification: the Global Master in Digital Marketing & E-Commerce  from EAE Business School and the Global Master in Digital Marketing & E-Commerce by the Universidad Internacional de la Empresa (UNIE)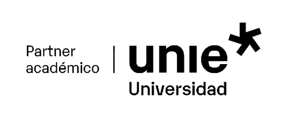 Enroll now and start enjoying your career boosting plan.*
From the moment of your enrollment we will start working together in the materialization of your professional project through a personalized development plan. Are you going to miss it? Request information and we will explain it to you.
*This service applies only to on-site programs.
Reasons to take this master
in EAE Business School
Hybrid methodology

:

Our methodology enables you to balance your professional and personal lives. Flexibility and autonomy are the defining features of this new approach that will boost the development of your professional competencies.

Tools for the digital world

: You will work alongside our faculty every day to gain insight into tools such as CRM and the technological software to run mailing campaigns, as well as programming, e-commerce  creation, marketplaces, etc., learning all the key factors to launch your business successfully.
Networking: Take full advantage of the opportunity to expand your network of contacts through conferences with company executives specializing in the field of marketing, as well as with your lecturers and classmates throughout the program.

Prestigious Partners

:

EAE Business School Madrid is a member of the leading communication associations in Spain: DIRCOM, ADECEC, Corporate Excellence, AM and AEA.

Panel of experts

:

Throughout the program, you will be accompanied by lecturers who are professionals currently working in leading companies in the sector, evolving with them as they help you set yourself apart and boost your profile for the future.

True Potential Experience: 

Enjoy an experience that combines the Global Master in Digital Marketing & E-Commerce Hybrid Learning with a Personalized Professional Development Plan, guided by a True Potential Advisor, who will help you find, focus and develop your true potential.
Top 2
Master in Marketing and Commercial Management
Top 1
Master in Corporate & Digital Communication
3rd
Best Business School in Spain
MERCO Talento Ranking 2022
5 years
Average professional experience
Introduction to Digital Marketing. Digital Advertising. Programmatic Advertising - 6 ECTS

Introduction to digital marketing.
Digital marketing, digital transformation and sustainability.
Digital business models.
Digital strategy and digital marketing plan.
The digital funnel and its role in the strategy.
Segmentation and objectives in the digital plan.
Positioning and web site. Introduction to SEO.
Marketing on mobile devices.
Video marketing and email marketing.
Paid Media: Advertising that reaches the customers.
Understanding current digital advertising platforms and channels and their impact on business.
Understanding the programmatic advertising ecosystem (RTB, DSP, SSP, retargeting/remarketing).
Understanding advertising formats (native, text-based, banner, social, video, sponsored, content, push notification, enriched media, holograms, immersive media, etc.).
Ethical marketing and advertising.

Search Engine Positioning- SEO and SEM. E-mail Marketing, Affiliate Marketing - 6 ECTS

What is web positioning web and how can it help your company?
SEO for positioning your company: On-page SEO, Link Building, SEO Longtail SEO, keyword research, CTR, etc.
What is SEM and what is it used for? Google Ads and keyword planning.
Advanced SEM: Google Analytics and Google Tag Manager, Advertising on Search, YouTube Display, Shopping and Maps.
Implementation of mail marketing in the marketing strategy.
Tools, campaign mailings and measuring the customer journey within mail marketing.
Affiliate marketing.
Affiliate program design and launch.

Social Media Marketing. Video, Audio, Mobile - 6 ECTS

Global approach: Channel objectives, strategies and actions.
The 5 step method.
Social media strategy.
Key social media for marketing.
Content and dynamic plan.
Social media conversions and metrics.
Global social media plan and community management.
Preparing for a customer.
Organic and paid actions and the main social media platforms.
Online reputation management on social media platforms and sites.
Monitoring and social listening.
Video: Types, formats, metrics.
Audio: Types, formats, metrics.
Mobile: Use, formats, applications.
Introduction to the Digital Ecosystem: E-Commerce, Design Thinking, Lean Startup, Agile - 6 ECTS

Introduction to the digital ecosystem: Online and offline B2C, B2CB, D2C commerce, etc. Sustainability.
Paid media and fraud.
Types of e-commerce: Website, app, marketplace.
Design thinking methodology.
Lean startup.
Agile.

Web Design and Usability. Creation of E-Commerce Platforms. Marketplace - 6 ECTS

What is the user experience? 
UX research.
Usability.
Visual design and perception.
Platform introduction and selection.
Platform management and customization.
Interaction and silo elimination: Data, functionalities and integrations.

Relationship Marketing and Logistics - 6 ECTS

Online store and ordering.
Transport and distribution in B2C e-commerce.
Reverse logistics.
Internationalization of e-commerce companies.
Basic CRM concepts.
Customer service.
Customer loyalty.

Digital Analytics, Entrepreneurship, Blockchain, Metaverse - 6 ECTS

Why use web analytics? Main metrics and KPIs.
Data gathering, processing and presentation.
Data analytics and interpretation.
Attribution modelling and multichannel funnels.
Monitoring campaigns with customized parameters.
Data visualization: Segments and reports.
What is blockchain? The evolution of a technology.
The most common cases of the use of blockchain.
Understanding the sector: Uses, values, intellectual property and stakeholders.
The world of the metaverse, utility of technology.
Designing solutions in the metaverse.
Choose the course that you want to take and which will expand your range of future professional prospects – 10 ECTS
Master's Thesis – 12 ECTS 
Minors
Your competitive edge
At EAE Business School Madrid, as a school committed to innovation and transformation, we have created an optional specialization program, in an online format, that you can take at the end of your Master.
This educational model gives you the opportunity to acquire new skills and an individualized qualification to set yourself apart in the labour market by enhancing your professional profile.
You will have the option to choose the Minor that best suits your needs.
1.

Digital strategies
Gaining a 360º overview to implement a communication strategy with a positive impact on the commercialization, customer acquisition and loyalty building in digital settings.
2.

E-Commerce
Taking a leap forward in an electronic commerce business by gaining a command of measuring and analysis to optimize and continuously improve the virtual store.
3.

E-Logistics
Understanding and capitalizing on the latest technologies within the supply chain and e-commerce to reach customers efficiently by optimizing processes.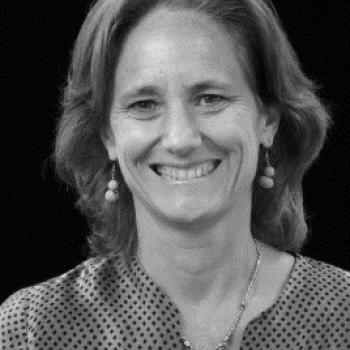 Mercedes Febre
Degree in Biochemistry and Molecular Biology and postgraduate degrees in Business Management from IESE and in Digital Transformation from ISDI.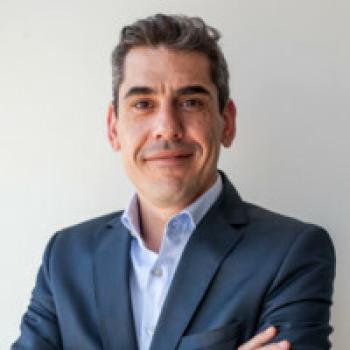 Daniel Ramos
Technology advisor and consultant for the Inditex Group.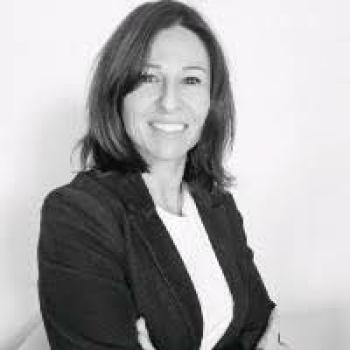 Veronica López Burgos
Digital Transformation Director for Totto in the EMEA territory.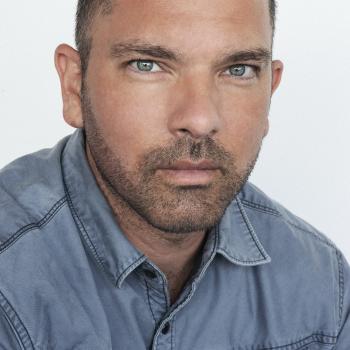 Javier Barazarte
Founder and CEO of B-Art Talent Management
Professional prospects and entry profile
What you study here and now will have an impact on your career tomorrow. Start imagining your future and take a look at some of the professional prospects that await you.

Director of Digital Marketing

Director of E-Commerce

Brand Digital Manager

E-Commerce Manager

Digital Project Manager

SEO Manager

SEM Manager

Digital Marketing Manager

Digital Communication Manager

To access this Master, students must have a Bachelor Degree qualification or a Diploma in Architecture, Engineering, Technical Engineering or Technical Architecture, or a University Diploma prior to starting the studies.

The Master is primarily designed for graduates with a Bachelor Degree or University Diploma in:

Economics and Business

Marketing

Engineering

Law and Humanities

Advertising and Communication

If you want to access the Master from another field of knowledge or without professional experience, you must complete a set of supplementary training courses in order to develop their knowledge bases required for the Master. These extra courses are compulsory and must be completed before the start of the Master program.