Marketing & Digital Transformation
Global Master in Marketing and Sales Management
Hasta 20% de descuento
Hasta el 26 de junio
This master's degree is taught in SPANISH
In the current landscape, the appearance of new technologies, markets and competitors, as well as changes in consumption habits, requires an increasingly updated and revitalized strategic marketing vision.
This situation requires professionals with executive skills but who, at the same time, are equipped to lead with new technologies and respond to consumer demands in any field and sector.
Taking these points into account, the Global Master in Marketing and Commercial Management of EAE Business School Madrid will prepare you to lead the changes that are taking place in the field of marketing, enabling you to turn disadvantages into opportunities. As a result, you will acquire all the knowledge and skills required to take the reins and lead any company.
The Master is designed with two facets: firstly, the more general part will give you a firm grounding from the more strategic and analytical perspective of marketing; and, secondly, the program is specially designed for professionals who are currently working in the field and want to train in the most effective and suitable way adapted to their interests and needs.
MASTER DEGREE
On successful completion of your program, you will receive a double qualification: the Global Master in Marketing and Commercial Management from EAE Business School and the Global Master in Marketing and Commercial Management by the Universidad Internacional de la Empresa (UNIE)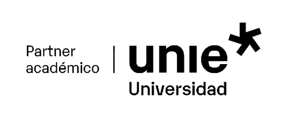 Enroll now and start enjoying your career boosting plan.*
From the moment of your enrollment we will start working together in the materialization of your professional project through a personalized development plan. Are you going to miss it? Request information and we will explain it to you.
*This service applies only to on-site programs.
Reasons to take this master
in EAE Business School
Adapted methodology: 

The Hybrid format enables you to blend different learning methods, combining in-person classes, live online lectures and other sessions that you can fit in around your personal and professional lives.

Prestigious partners: Our business school works with Spain's leading marketing associations: the Spanish Marketing Association and the Spanish Digital Economy Association. You will benefit from and capitalize on these partnerships

.

Gamification as an ally: 

Put your skills to the test and become an executive in the sector with the help of business simulations and company challenges.

Leadership role: 

You will gain insight into the organizational processes involved in creating and enhancing the company's value. You will analyse the current situation of the market and identify the different possible scenarios. Based on this, you will develop the business strategy and lead and motivate the different work teams.

Residential stage in the capital

: 

You will benefit from a two-week in-person residential period at the campus of EAE Business School Madrid, where you will develop your talent through a wide range of activities and workshops.

True Potential Experience: 

Enjoy an experience that combines the Global Master in Marketing and Sales Management with a Personalized Professional Development Plan, guided by a True Potential Advisor, who will help you find, focus and develop your true potential.
2nd
best Master in Marketing and Commercial Management
1st
top Master in Corporate Communication & Digital in Spain
3rd
best business school in Spain
MERCO Talento Ranking 2022
68%
International participants
5 years
Average professional experience
Marketing planning in organizations. From strategic marketing to operational marketing - 6 ECTS  

Analysis of the environment within a changeable context.
Vision-led strategy.
Strategy and competitive advantage within a changeable context.
Market segmentation, positioning and value proposition.
Dynamic capacities: The source of sustainable competitive advantages.
Competitive and growth strategies in global markets.
The dynamics of organizational capacities.
Cooperation, coordination and strategic selection.
Operational marketing: Making the value of the product/service tangible, pricing and reaching the consumer (distribution).
Marketing audits, product range analysis and strategies based on the product lifecycle.
Organizational structure and coordination and control mechanisms in the company.
Managing strategic change in the company's marketing.
Power pricing: Setting prices based on value creation. The choice between homogeneity and variety with respect to the company's pricing.
Promotions and communication.
Consumer and competition analysis within a marketing plan.
The marketing plan and its integration within the company's competitive strategy.
Incentives and controls: Execution support and reinforcement.
Consumer Market Insights and New Models. Neuromarketing, Big Data and Business Intelligence – 6 ECTS 

Research in Marketing.
Types of consumer at an international level. Cultural, economic and institutional differences between countries.
The individual characteristics of the purchasing process between countries: factors to consider.
Commercial research project management. Project management and execution (from quality control to process ethics).
Verbal and written presentation of research: Best practices.
Exploratory research techniques: Qualitative methods.
Descriptive research techniques: Quantitative methods. 
Concept mapping. Combination of qualitative and quantitative tools to tackle unstructured problems.
Causal research designs. Types of research design according to possibilities in terms of causal inferences. Principles of experimental and quasi-experimental design. Applications in the field of commercial research.
Statistical inference tools for exploiting questionnaires. Parametric and non-parametric approaches.
Segmentation tools. 
Tools for analysing positioning.
Explanation and prediction of metric and non-metric variables.
Support for online market research. The search engines and latest techniques and technologies in the field of technological and competitive intelligence that enable the control of the flow of information for each type of digital channel.

Innovation and Creativity, Open Innovation and New Business Models. Design Thinking, Lean Startup, Gamification – 6 ECTS 

Changeable competitive environments.
Designing new business models focusing on value creation: The role of marketing. 
Innovation in companies. Strategic tactics and competitive dynamics.
Technological innovation process (TIP) - from the idea to the product. Product concept.
Launching new products onto the market - from the product to loyal customers.
Creativity in company innovation. Open innovation.
Creativity Techniques. Design Thinking.
The Lean Startup model.
Gamification.
Residential program – 6 ECTS 

Support for online market research. The search engines and latest techniques and technologies in the field of technological and competitive intelligence that enable the control of the flow of information for each type of digital channel.
Design Thinking.
The Lean Startup model.
Gamification. E-commerce.
Sales negotiation.
Creating Value in the Consumers' Mind, Emotional Branding, Sustainable Communication and Marketing – 6 ECTS 

Globalization, market orientation and value creation through strategic marketing.
Value creation through customer relations satisfaction,
Horizontal value co-creation. New product development through collaboration.
Brand creation as a value generation strategy.
Emotional branding.
Brand Essence. Brand essence wheel. Key brand benefit.
Building value-generating relations in the commercialization channels.
Introduction to marketing 2.0 and consumer communication 2.0.
Corporate Social Responsibility as a new company value.
Marketing 3.0. Case study: #retopelayovida.
Content marketing and value creation.
Value generation through clean production practices, ecodesign and reverse logistics.
Strategic cost analysis and a global value chain.

Digital Marketing and Customer-Centric Marketing Strategies - 6 ECTS

Web platform planning and designing. Planning and designing the company website to optimize and enhance positioning.
Social Media. Analysis of existing social media and how companies can use them to reach consumers in the most effective way.
Acquisition and sales strategies in foreign markets.
Mobile marketing. Overview of the set of practices that enable companies to communicate interactively with their customers using mobile devices.
Search strategy.
Analytics and metrics of an e-marketing plan. Examining web analytics to obtain the data required to measure the website traffic, improve its efficacy and exploit it to search for information.
SEO. Organic positioning techniques for ranking among the top positions on search engines.
SEM.
Digital advertising.
Performance analysis.
Development of the customer-centric concept and its implications for the organization. 
CRM, Customer service quality (CSAC). Customer segmentation in international markets and its application in databases.
Databases and segmentation designed to maximize customer value simultaneously in global markets.
The foundations of client management.
Customer experience. Customer journey and inbound marketing.
Development of different client management strategies.
Legislation applied to the internet

Commercial strategies, Customer Management and Commercial Organization. Distribution - E-Commerce - 6 ECTS

Commercial structure and the organization of the Marketing department: Design factors and contingency parameters.
Sales management from a global perspective.
Market analysis by approaches and strategies for generating distribution policies.
Changes in the distribution marketing approach driven by the new consumer profile and attitude. Trade marketing, retail marketing and experiential marketing.
Current structure of distribution channels and international market coverage. Analysis of channel flows, structure design and performance evaluation.
Dependence and power in the commercialization channel. Breakdown by national markets.
Conflict in the commercialization channel. Point-of-sale analysis: Auditing as a tool to detect internal anomalies in the company and the distribution chain.
New challenges in channel relationships: Management by categories and distributor brands.
Pull and push sales strategies in international markets. 
Strategic sales plan.
Organization of the sales team. Innovation sales force organization models in fragmented, concentrated and dispersed markets.
The customer database (CRM).
Customer value management.
Customer profitability.
Decision-making in our sales network.
The Trade Marketing and ECR (Efficient Consumer Response) departments.
The Key Account Manager.
Strategic account.
E-commerce.
Sales negotiation.
Finance and Management Control for Commercial and Marketing Directors.

Financial information requirements for marketing management.
Accounting as the foundation of company reporting and decision-making. 
Objectives and methods of financial statement to facilitate commercial decision-making.
Cost analysis for determining the profit margin of each product and optimize commercial decisions. Gaining benefits from comparative costs. Product cost. Cost centres. Equilibrium point. 
Analysis of investments executed within the marketing strategy and calculation of the profitability. The net present value, internal rate of return and break-even point. 
Calculating the cost of money invested, the WACC. The annual marketing budget of commercial investment. Ratios analysis.
Calculating the ROI in marketing.
Linking marketing to finance: The value of the customer and brand perception.    
Choose the course that you want to take and which will expand your range of future professional prospects – 10 ECTS
Master's Thesis - 12 ECTS 
Minors
Your competitive edge
At EAE Business School Madrid, as a school committed to innovation and transformation, we have created an optional specialization program, in an online format, that you can take at the end of your Master.
This educational model gives you the opportunity to acquire new skills and an individualized qualification to set yourself apart in the labour market by enhancing your professional profile.
You will have the option to choose the Minor that best suits your needs.
1. Development of Marketing Areas
Acquire the basic concepts of marketing to then apply them in your business management, as well as efficient techniques for gathering information in order to identify opportunities for growth.
2. Executive Skills  
Create and enhance corporate value by compressing processes and analysing the different scenarios, enabling you to define a business strategy through effective team leadership and motivation.
3. New Trends
The latest trends in marketing may generate opportunities and risks, so it is important to be able to tackle the new competitive environment and how it focuses on the market and the consumer.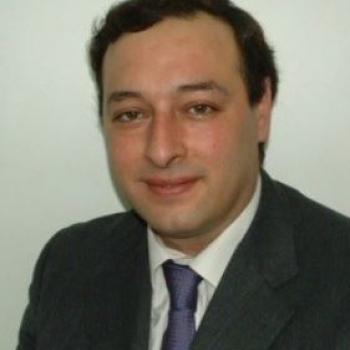 Lisardo de Pedro
Nearly 20 years of experience in marketing departments in FMCG companies.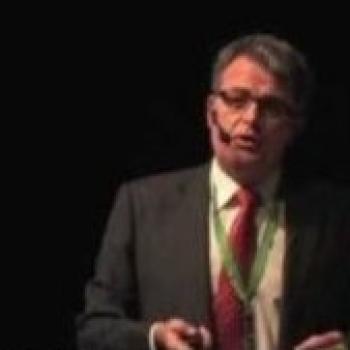 Eduardo Correa
Independent consultant for Ephemeral Life.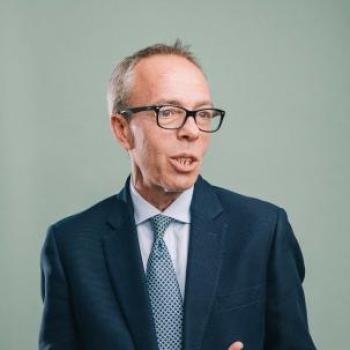 Pablo Martín Antoranz
International MBA and Master's Degree in Marketing and Multimedia Communication Management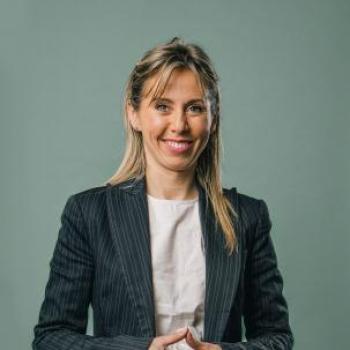 Alexia de la Morena
Business Brand Manager, journalist and neuropsychologist specialized in advertising, MKT, communication and sales.
Professional prospects and entry profile
What you study here and now will have an impact on your career tomorrow. Start imagining your future and take a look at some of the professional prospects that await you.

Chief Marketing Officer (CMO)

Commercial Manager

Marketing Manager

Product Manager

Brand Manager

Category Manager

Key Account Manager

To access this Master, students must have a Bachelor Degree qualification or a Diploma in Architecture, Engineering, Technical Engineering or Technical Architecture, or a University Diploma prior to starting the studies.

The Master is primarily designed for graduates with a Bachelor Degree or University Diploma in:

Economics and Business Sciences

Business Administration and Management

Marketing

Advertising and Communication

Trade

 

If you want to access the Master from another field of knowledge or without professional experience, you must complete a set of supplementary training courses in order to develop their knowledge bases required for the Master. These extra courses are compulsory and must be completed before the start of the Master program.