Marketing & Digital Transformation
Master in Psychology and Consumer Behavior
Hasta 12% de descuento
Hasta el 26 de junio
This master's degree is taught in SPANISH
We live in a constantly changing environment in which consumption evolves alongside society. New and different habits and needs emerge as time goes by and this trend is driven and multiplied by the advanced development of new technologies.
All these changes and adaptations enable companies and brands to identify new business opportunities and adapt products to these new consumer needs.
The Master in Psychology and Consumer Behaviour of EAE Business School Madrid is designed to equip you to apply all your knowledge of consumer behaviour to the research and analysis conducted by the marketing department, focusing on the central core of their needs in order to ensure they have a good experience.
This program enables you to put yourself in the consumer's shoes and see their various viewpoints from the perspective of the different disciplines of social science, such as psychoanalysis, cognitive psychology, and behavioural and situational analysis, among others.
MASTER DEGREE
On successful completion of your program, you will receive a double qualification: the Master in Psychology and Consumer Behaviour from EAE Business School and the Master in Psychology and Consumer Behaviour from Universidad Internacional de la Empresa (UNIE).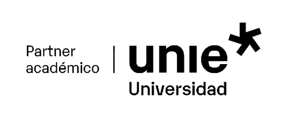 Enroll now and start enjoying your career boosting plan.*
From the moment of your enrollment we will start working together in the materialization of your professional project through a personalized development plan. Are you going to miss it? Request information and we will explain it to you.
*This service applies only to on-site programs.
Reasons to take this master
in EAE Business School
Consumer analysis: You will learn to analyse consumer behaviour in all channels, both online and offline, enabling you to develop predictive behavioural models in order to design an effective customer experience.
Research tools: You will gain insight through qualitative and quantitative research tools that facilitate decision-making based on an understanding of the key factors involved in the attitudes and behaviours of modern consumers.
EAE Entrepreneur: Discover our complete service platform! We provide training, financing and accompaniment to identify the competitive advantages of your business idea and develop your venture.
Business Networking: You will have the chance to expand your network of contacts by meeting executives from leading companies, as well as the classmates and lecturers who you work with every day.
Advisory Board: This consultative body helps us develop our programs and enhance our educational model to ensure the excellence of the training we offer executives.

True Potential Experience: 

Enjoy an experience that combines the Master in Psychology and Consumer Behavior with a Personalized Professional Development Plan, guided by a True Potential Advisor, who will help you find, focus and develop your true potential.
Top 20
One of the most innovative universities in Ibero-America
El Economista Ranking 2021
Top 14
Business schools in the World/Europe
El Economista Ranking 2022
3rd
best business school in Spain
MERCO TALENTO Ranking 2022
70%
International participants
2 years
Average professional experience
Behavioural Psychology - 6 ECTS 

The influence of personality.

Memory

Motivation

The emotions of consumer behaviour.

Statistics Applied to Consumer Insight - 6 ECTS 

Key statistical indicators.

Sampling techniques.

Multivariant statistics.

Marketing as the Final Destination of Consumer Insight - 6 ECTS 

Marketing 4.0

Strategic plan vs. marketing plan.

Strategy.

Customer-centric marketing.
Qualitative and Quantitative Research - 6 ECTS 

Building a quantitative research plan, based on the briefing.

Survey development.

Analysis

Final presentation of results.

Designing qualitative research based on the discussion guide.

Group development.

In-depth interview.

Ethnography.

Digital qualitative research.

Market Research Panels and strategy – 6 ECTS

Retailer panel.

Consumer and audiences.

Presentation techniques
Innovation - 6 ECTS 

The innovation processes based on opportunity detection.

Formula, product and service design.

Packaging

Launch plan.

Branding and communication – 6 ECTS 

Brand positioning.

Brand equity.

Brand personality and architecture.

Brand awareness.

Digital environments and brands.

Shopping and Customer Experience - 6 ECTS 

Consumer Journey.

Omnichannel.

Customer experience.

Shopping missions.

E-commerce.

Customer conversion.
Choose the course that you want to take and which will expand your range of future professional prospects – 10 ECTS
Master's Thesis

– 12 ECTS 
Minors
Your competitive edge
At EAE Business School Madrid, as a school committed to innovation and transformation, we have created an optional specialization program, in an online format, that you can take at the end of your Master.
This educational model gives you the opportunity to acquire new skills and an individualized qualification to set yourself apart in the labour market by enhancing your professional profile.
You will have the option to choose the Minor that best suits your needs.
1. 

Influencing decision-making
Gain an effective understanding of the key factors involved in consumer attitudes and behaviours in order to formulate influence strategies in all areas.
2. 

Behavioural insight
Transform knowledge into social innovation based on insight into human behaviour through a cross-cutting vision of the entire organization and the market.
3. 

Behavioural perspective
Gain a crucial dimension of self-awareness within the framework of the management sciences, gaining a more in-depth knowledge of the different perspective on consumer behaviour.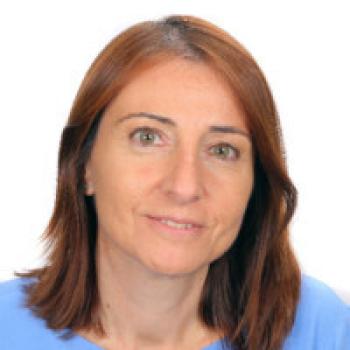 Carolina Palomo
PhD in Business Economics.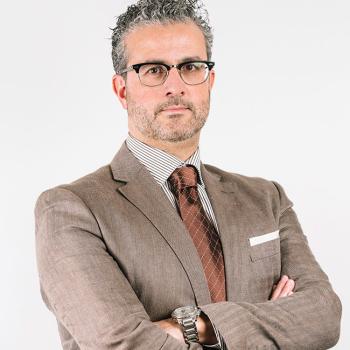 Giuseppe Emanuele Adamo
Director of Marketing, Communication and Sales at EAE Business School.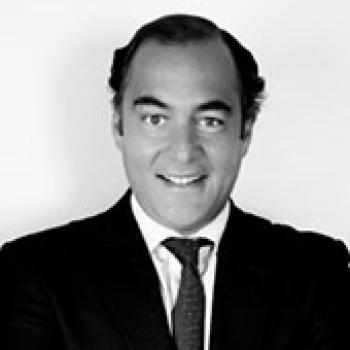 Ángel del Castillo
D. in Business Management from the University of Santiago de Compostela.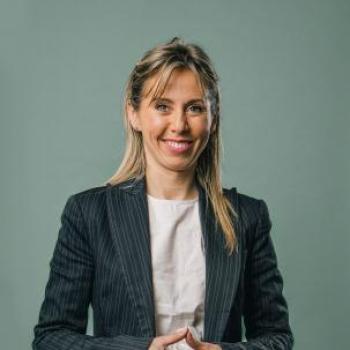 Alexia de la Morena
Business Brand Manager, journalist and neuropsychologist specialized in advertising, MKT, communication and sales.
Professional prospects and entry profile
What you study here and now will have an impact on your career tomorrow. Start imagining your future and take a look at some of the professional prospects that await you.

Consumer behaviour analyst

Social communication campaign designer

Strategic and operational marketing technician

Political communication consultant

Advertising consultant

Researcher in mass-market companies

Product and commercialization strategy designer

Market research professional and consultant

To access this Master, students must have a Bachelor Degree qualification or a Diploma in Architecture, Engineering, Technical Engineering or Technical Architecture, or a University Diploma prior to starting the studies.

The Master is primarily designed for graduates with a Bachelor Degree or University Diploma in:

Economics

Business Administration and Management

Marketing

Advertising and Communication

Law and Humanities

Another other areas of study related to the program in question.

If you want to access the Master from another field of knowledge or without professional experience, you must complete a set of supplementary training courses in order to develop their knowledge bases required for the Master. These extra courses are compulsory and must be completed before the start of the Master program.