Master in Supply Chain Management & Logistics Part Time
Hasta 18% de descuento
Hasta el 26 de junio
This master's degree is taught in SPANISH
In the globalized, competitive and changing economic landscape in which organizations now operate, they require a greater level of efficiency, speed and productivity.
Therefore, these organizations need professionals equipped to lead all the management functions of the different areas of the Supply Chain and Logistic management.
The Master in Supply Chain Management & Logistics of EAE Business School Madrid will give you the multifaceted professional profile needed to operate effectively with confidence in the different areas of Supply Chain and Logistics, including procurement, planning, production, logistics and distribution. You will gain a comprehensive overview of all the fields in the highest demand among companies, and adapted to the new changes in business management.
Moreover, this Master gives you the opportunity to prepare to successfully obtain the level 1 SCPro 1 certification of the CSCMP, which accredits the graduate's extensive knowledge of the supply chain, a real differential factor as a professional, all thanks to this Master.
MASTER'S DEGREE
Once you successfully complete your programme, you will obtain a double degree: Master in Supply Chain Management & Logistics from EAE Business School and the Master in Supply Chain Management & Logistics from the Universidad Internacional de la Empresa (UNIE)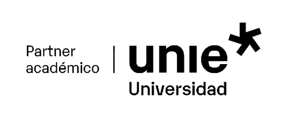 Enroll now and start enjoying your career boosting plan.*
From the moment of your enrollment we will start working together in the materialization of your professional project through a personalized development plan. Are you going to miss it? Request information and we will explain it to you.
*This service applies only to on-site programs.
Reasons to take this master
in EAE Business School
Professional SCPro certification

:

The syllabus and teaching materials on the Master are designed to ensure that students who want to can sit the SCPro Level 1 certificate successfully. This accreditation gives your professional career a boost to the next step.

CSCMP quality assurance

:

EAE Business School is certified by the Council of Supply Chain Management Professionals, giving this program the maximum guarantee of quality.

Operations management game: 

have a more realistic experience as the program has project management software that enables you to recreate the challenges faced by a company's Logistics Department.

Advisory Board

:

The syllabus has been developed in collaboration with 25 professionals from leading companies, including PepsiCo, Nike, DHL, Danone, Accenture, Fujitsu, Grupo Planeta, Mango and Puig, to name just a few. This ensures the maximum alignment between the contents and the professional world.

Residential program in California

:

At the end of the tuition period, you have the option to train abroad on a two-week residential program (at an additional cost) at UC Berkeley, California.

True Potential Experience: 

Enjoy an experience that combines the Master in Supply Chain Management & Logistics Part Time with a Personalized Professional Development Plan, guided by a True Potential Advisor, who will help you find, focus and develop your true potential.
Top 3
Master in Supply Chain Management in Spain
Top 2
Master in Supply Chain Management in Spain
3rd
Best business school in Spain
6 years
Average professional experience
Project and Financial Management in Supply Chain - 3 ECTS

Supply Chain Support Function Management - 3 ECTS

Strategic Management and Supply Chain by Sectors - 3 ECTS
Key factors of Supply Chain Design, Planning and Execution - 3 ECTS

Global Supply Chain Management - 3 ECTS
Challenges in 

Strategic and Operational Procurement

- 3 ECTS

Production Management and Lean Management

- 3 ECTS

Management Logistics/Warehousing, Order Fulfilment and CRM - 3 ECTS

Shipping, Distribution and Intermodal Transport Management - 3 ECTS
Data and Smart Analytics in SCM. Simulation Models - 3 ECTS

Technologies for Improving Cross-Cutting Processes (Logistics 4.0) - 3 ECTS

Trend and Risk Management in Supply Chain Management - 3 ECTS
Talent Management and Professional Networking Development in Supply Chain Management - 3 ECTS

Trends and challenges for Supply Chain Professionals: Change Management - 3 ECTS

Gamification of Decision-Making in Supply Chain - 3 ECTS
Choose the course that you want to take and which will expand your range of future professional prospects – 10 ECTS
Master's Thesis – 15 ECTS
Minors
Your competitive edge
At EAE Business School Madrid, as a school committed to innovation and transformation, we have created an optional specialization program, in an online format, that you can take at the end of your Master.
This educational model gives you the opportunity to acquire new skills and an individualized qualification to set yourself apart in the labour market by enhancing your professional profile.
You will have the option to choose the Minor that best suits your needs.
1. 

Supply Chain Management
You will learn to lead all the areas of the supply chain, incorporating the latest technological and methodological trends.
2.

Leadership in Operations and Logistics
You will gain the knowledge to oversee and lead an Operations and Logistics department aligned with the latest developments in distribution, consumer and supplier networks, as well as learning to manage and network and channel relations effectively
3.

Development of Executive Competencies
You will develop the personal and executive skills to be more efficient at making decisions and improve your capacity to detect, analyse and resolve problems. All these aspects are specifically adapted to the field of Supply Chain and Logistics Management.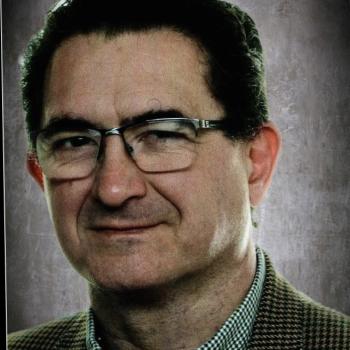 Miguel Morales
Director of the Supply Chain Management Degree. PhD in Business Administration from the University of Zaragoza.
Professional prospects and entry profile
What you study here and now will have an impact on your career tomorrow. Start imagining your future and take a look at some of the professional prospects that await you.

Chief Operating Officer (COO)

Global Supply Chain Manager
Director of Imports and Exports
Director of Logístics y Distribution
Purchasing Manager
Reverse Logístics Manager

To access this Master, students must have a Bachelor Degree qualification or a Diploma in Architecture, Engineering, Technical Engineering or Technical Architecture, or a University Diploma prior to starting the studies.

The Master is preferably designed for graduates with a Bachelor Degree, University Diploma in:

Engineering

Economics

Business Administration and Management

Marketing, Advertising

 

 To get the most out of the programme, it is necessary to have a minimum level of English, C1.