Part-Time Master in Big Data & Analytics
"I would highlight the originality of the program and the high degree to which it boosts the participants' technical and analytical capacities, equipping them to tackle future scenarios."
Teresa Ramos Martín
Director of Part-Time Master in Big Data & Analytics
New technologies and devices are changing the world. This digital transformation generates a huge volume of data which, if processed correctly, can be transformed into valuable information.
Nowadays, this sector requires both profiles equipped to implement data visualization and warehousing technologies, and professionals who can manage and interpret this data in the most efficient possible way.
The Part-Time Master in Big Data & Analytics combines technology and management, enabling you to gain an overview of the application of new technologies routinely used in companies and how we can transform any modern sector. This program will enable you to lead technological projects, anticipate future scenarios and form part of the cutting edge of a sector that offer great professional prospects.
You will take part in meetings with executives from leading companies who will help you boost your professional career, with the support of the business school.
Moreover, you will have access to free licences and the latest technologies and tools, adding even greater value to your studies.
MASTER'S DEGREE 
On successful completion of your program, you will receive a double qualification: the Master in Big Data & Analytics from EAE Business School and the Master in Big Data & Analytics by the Universidad Internacional de la Empresa (UNIE)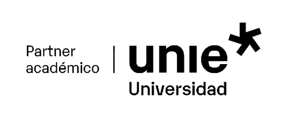 Reasons to take this master
in EAE Business School
Big data tools: 

You will gain a command of the key tools currently used for analysing data.

Employment partner executive: 

With the support of the business school, you will increase your professional projection and boost your employability to the maximum.

Top Class Networking: 

Your network of contacts will expand dramatically. You will grow professionally alongside your classmates and will meet senior management professionals from leading companies, such as Nielsen, Cepsa, Cabify, Volvo and Schneider Electric, among others.

Support Tools: 

You will have access to free licences and the technologies associated to data analysis, as well as tools and languages, such as SQL and Python. These tools and knowledge will round off your studies and tuition.

Syllabus: 

A board of executives from leading companies has helped develop the program's syllabus, including professionals from multinationals such as PepsiCo, Nike, DHL, Danone, Accenture, Fujitsu, Grupo Planeta and Mango. Their input ensures that the contents of the program are fully aligned with the reality of the professional world.
2º
Máster de Big Data & Analytics en España
Ranking QS MASTERS 2021/22
Top 14
Escuela de Negocios a nivel Global/Europa
Ranking "El Economista" 2022
20º
Máster de Big Data & Analytics en Europa
Ranking Eduniversal Best Masters 2021/22
Digital transformation - 4 ECTS
Big Data & Analytics from a business industry perspective - 2 ECTS
Business performance analytics - 4 ECTS
Customer analytics - 4 ECTS
Data management - 6 ECTS
Data visualization - 4 ECTS
Big data technologies & architecture - 8 ECTS
Data science & advanced analytics - 8 ECTS
Leadership in a digital environment - 4 ECTS

Series of expert conferences - 2 ECTS
Choose the course that you want to take and which will expand your range of future professional prospects - 10 ECTS
Master's Thesis - 15 ECTS
1. Technological and business innovation
You will gain a full understanding of the technological and business application of Big Data.
2.

Developing technological competencies
You will develop the technological and management competencies required to lead teams and projects in the field of Data Analytics.
3. Big Data Tools
You will become proficient in the use of key tools for data analysis in the modern business world.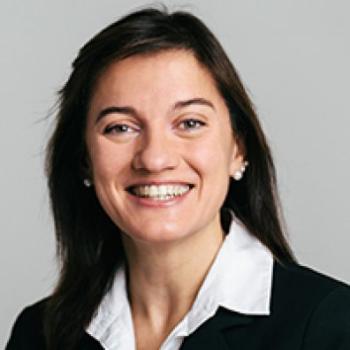 Teresa Ramos
Colaboradara con el IoC de la Universidad de Harvard .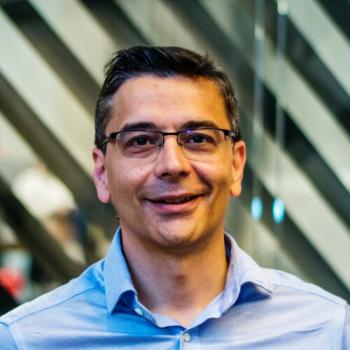 Fernando Hernández
Experiencia de más de 17 años en dirección de proyectos de tecnología y desarrollo de negocio.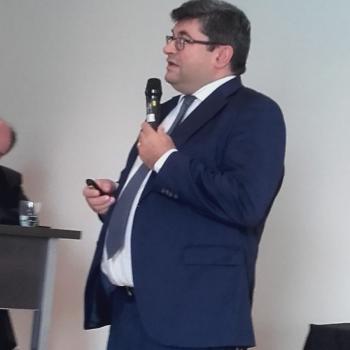 Juan Fernández
Abogado en el Servicio Jurídico del Grupo Telefónica España.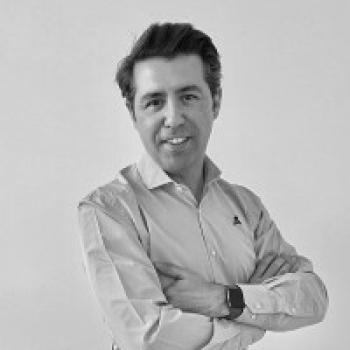 Alberto Martín
Head of Digital Marketing en BS Social Media y CEO & Founder de GODATPRO.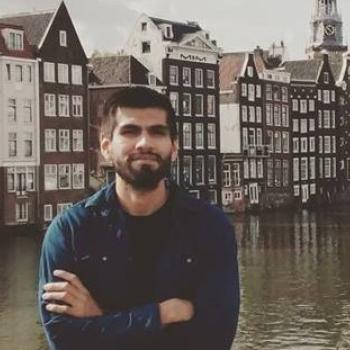 Serge Chavez
Catedrático de Empresa, Ciencias Actuariales y Minería de Datos.
Professional prospects and entry profile
What you study here and now will have an impact on your career tomorrow. Start imagining your future and take a look at some of the professional prospects that await you.

Human Resources Manager

Chief Data Officer (CDO)

Chief Technology Officer (CTO)

Big Data Consultant

Business Intelligence & Data Analytics

Project Management for BI Projects

Digital Transformation Manager

To access this Master, students must have a Bachelor Degree qualification or a Diploma in Architecture, Engineering, Technical Engineering or Technical Architecture, or a University Diploma prior to starting the studies.

The Master is preferably designed for graduates with a Bachelor Degree, University Diploma in:

Economic and Business Sciences

Business Administration and Management

Economics

Mathematics

Engineering

Marketing

Trade