Marketing & Digital Transformation
Master in Customer Experience & Innovation
Obtén hasta un 30% de descuento
Hasta el 25 de diciembre
This master's degree is taught in SPANISH
According to the latest research into the employment market, nowadays, companies are searching for increasingly creative profiles, with the capacity to resolve problems and think critically. This is primarily due to the fact that these qualities are extremely useful in a context in which new technologies play an ever-more crucial role and organizations are transforming in search of greater insight into their customers' habits and needs.
The objective of the Master in Customer Experience & Innovation of EAE Business School Madrid is to equip professionals with the sound knowledge required to develop innovation processes successfully.
The Master combines everything that future innovation professionals and specialists in product and service development need to know, always from a highly practical perspective.
At EAE Madrid, we will give you the tools and techniques required so that, on completion of the Master, you will take on a competitive role within your organization and the market, embracing customer-centric thinking and overseeing more agile processes within organizations.

MASTER DEGREE
On successful completion of the program, you will obtain a double qualification: the Master in Customer Experience & Innovation from EAE Business School and the Master in Customer Experience & Innovation from the Universidad Internacional de la Empresa (UNIE).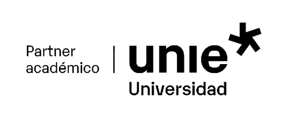 Reasons to take this master
in EAE Business School
Human-Centred Innovation: This program provides solid training on consumer-centric innovation. The customer experience is a brand's key differential feature.
Design Thinking: With a practical approach, this programs gives you an insight into the reality of the business world with the guidance of experts using real case studies, all in line with a Design Thinking methodology that promotes the use of highly creative techniques and methods.
EAE Entrepreneur: Discover our complete service platform! EAE Entrepreneur is our business incubator that helps entrepreneurs transform their ideas into viable projects
Expert Panel: You will get direct information from pioneering experts and develop skills in the field of innovation in organizational processes.
Advisory Board: This consultative body helps us develop our programs and enhance our educational model to ensure the excellence of the training we offer executives.

True Potential Experience: 

Enjoy an experience that combines the Master in Customer Experience & Innovation with a Personalized Professional Development Plan, guided by a True Potential Advisor, who will help you find, focus and develop your true potential.
Top 20
One of the most innovative universities in Ibero-America
El Economista Ranking 2021
Top 14
Business schools in the World/Europe
El Economista Ranking 2022
3rd
best business school in Spain
MERCO TALENTO Ranking 2022
Human-Centred Innovation - 6 ECTS
Innovation

Human-centred mindset..

Human-centred methodologies.

Digital transformation.
Creativity - 6 ECTS
How does our brain work?

Types of thinking.

Skills linked to creativity: Observation.

Skills linked to creativity: Memory.

Connections.

Associations.

Limitations.

Humour.

Visual thinking.

Manual thinking.

Artistic creativity.

Storytelling

Definition of the creative profile.

Creative leadership.

Creativity and improvisation.

Combining the creative skills of teams.



Business in Design - 6 ECTS
Customer vs. User-centric design.

Business innovation design.

The holistic business in systems thinking.

Business challenge and market sizing.

Value propositioning: value creation vs. value co-creation.

Creating company vs. customer value.

Business offering.

Business modes (B2C, B2B, B2G, B2S).

The garage experience – value creation applied.

Revenue models in business design.

Pricing models in business design.

Digital solutions and data monetization.

The garage experience – value capturing applied.

Types of business model.

Business model canvas for simple business models.

Triple model canvas for complex business models.

Creating a competitive advantage through types of innovation.

The garage experience – business model innovation applied.
Futures design and sustainability - 6 ECTS
Introduction: Contemporary macro-context.

Sustainability I.

Sustainability II.

Sustainability III.

Complexity and change.

Design as a change culture.

Understanding emerging developments.

Extrapolation and foresight techniques.

Future variability techniques.

Futures marketing.

Prototyping futures I. Stories.

Prototyping futures II. Artifacts and immersive experiences

Foresight and strategy I: Scenarios for innovation.

Foresight and strategy II: Backcasting and capacity development.
Service Design Thinking + Innovation Challenge - 6 ECTS
Concept of Service Design.

Application scenarios and objectives.

Rules and strategies of the game.

Understanding the challenge and research.

Creativity and ideation.

Prototyping.

User testing.

From the user experience-solution to the business model.
CX tools - 6 ECTS
Knowing the customer (I).

Knowing the digital customer (II).

Knowing the emotional customer (III).

Measuring the Customer Experience.

Storytelling.

Loyalty tools.

Data-driven approach to the Customer Experience.

The Service Blueprint as a tool for designing moments.
CX Strategies - 6 ECTS
Introduction to CX strategy.

Organizational and market design.

Principles of strategic design.

Value proposition and customer relations model.

Communicating the strategy

From the strategy to the experience.

Multichannel strategy.

Strategic implementation: Analysis of the organizational impact.

Review of customer strategy.
CX Management - 6 ECTS
Implementing the Customer Experience – Part I: Making a company customer-centric. Customer experience project management. Continually improving the CX. Keys for successful CX management.

Implementing the Customer Experience – Part II: The CX team in the company. Internal implementers. Implementing CX through people. Employee Experience

Technology: CX metrics, customer analytics and KPI program. Customer insights. Digital analytics. Voice of the Customer management (VoC)

Vision, Design and Innovation: Consumer behaviour and applications to CX- Technological CX solutions. Driving revenue through CX.
Choose the course that you want to take and which will expand your range of future professional prospects - 10 ECTS
Master's Thesis - 12 ECTS
Your competitive edge
At EAE Business School Madrid, as a school committed to innovation and transformation, we have created an optional specialization program, in an online format, that you can take at the end of your Master.
This educational model gives you the opportunity to acquire new skills and an individualized qualification to set yourself apart in the labour market by enhancing your professional profile.
You will have the option to choose the Minor that best suits your needs.
1.

Consumer experience
Defining, managing and leading the processes effectively in all areas and at both a product and service level to achieve a more positive consumer experience.
2.

Continuous improvement
Optimizing the result through the effective use of measuring tools.
3.

Strategy
Designing effective strategies and systems for managing integrated services for customers, in both physical and digital settings.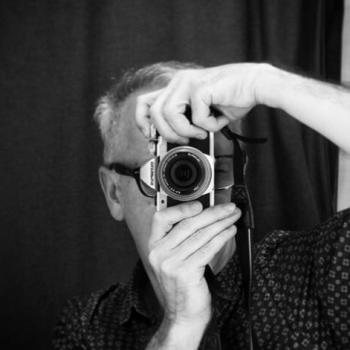 Javier Marquina
Creative Director at Coste Inglés. Graduate in Fine Arts, Master in web and multimedia programming, and Master in creation and production of Motion Graphics, Postgraduate in Technocreativity and Innovation, and Master in Design Thinking and Customer experience.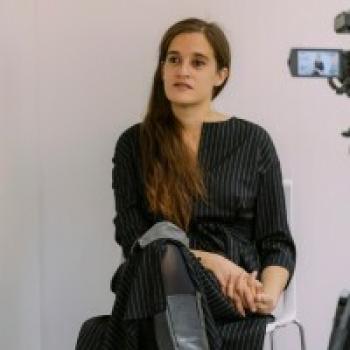 Bethlem Boronath
D. from the Complutense University of Madrid.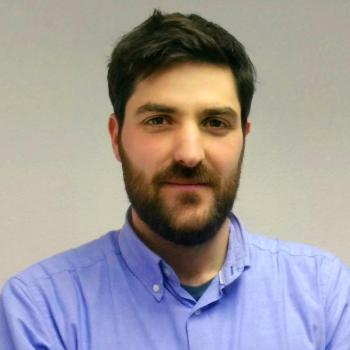 Rafa Zaragoza
Co-founder - Creative Director Thinkers Company.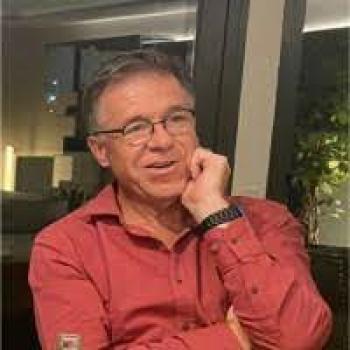 Ramón Ramos
30 years of work experience in multinational companies.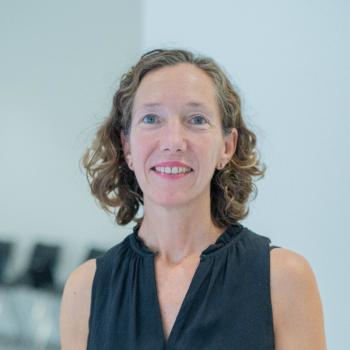 Icíar Martínez Níñez
Markets & Product Director at Onivia. Telecomunications Engineer, Master in Communication, Organization of Events and Protocol.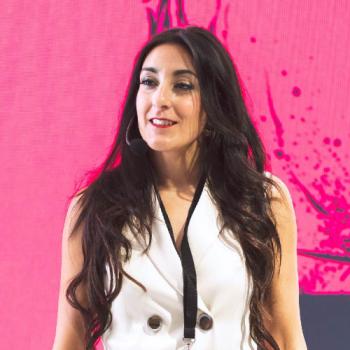 María Renilla Villalta
COO & Founder at Dersu, COO & Research Director - New Business at Redbility. Engineering and PhD in Computer Science, Executive MBA, Master in Strategic Marketing, Advanced Course in Fashion and Luxury Communication.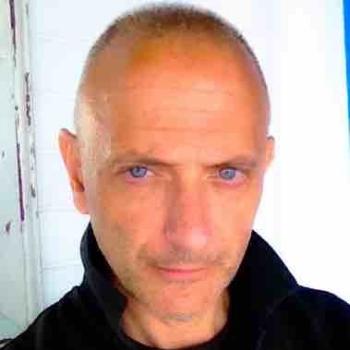 Esteban Meléndez
Founder & Brand Manager at BOX? WHATBOX?. Master in Industrial Engineering, MBA, Program in Design Thinking & Business Innovation, Specialization in Data Science & Big Data...
Vanesa Gallego
Director of Digital Strategy, Marketing & Content at Alabra, Graduate in Journalism, Diploma in Publishing and in Public Relations and Protocol, master in Electronic Commerce, Postgraduate in Search and Social Media Marketing.
Professional prospects and entry profile
What you study here and now will have an impact on your career tomorrow. Start imagining your future and take a look at some of the professional prospects that await you.

Digital Project Manager

User Experience Specialist: Service Designer, Design Researcher and Visual Designer

Digital Marketing Manager

Customer Experience Manager

UX Specialist

Chief Digital Officer (CDO)

Company Creation and Innovation Process Consultant

For access to the Master in Customer Experience & Innovation, candidates must be in at least one of the following circumstances:

To be in possession of a University Degree in the area of Social Sciences, Law, Languages or Literature.
Have extensive experience in CX and Innovation.