Marketing & Digital Transformation
Master in Marketing Management in Fashion and Beauty
"I would emphasize that this is a unique program on which the whole faculty of lecturers have a perfect command of innovation, technology and creativity, the essential factors for adapting to changes and anticipating new trends in the exciting world of fashion and beauty".
Gadea Maier 
Co-Director of the Master in Marketing Management in Fashion and Beauty
Hasta 25% de descuento
Hasta el 30 de Enero
The appearance of new more demanding consumers, digitization, new technologies and the shift towards sustainability are driving companies and brands to find effective business solutions.
In response to the current, changeable landscape, the Master in Marketing Management in Fashion and Beauty is designed to give a strategic perspective of the dynamic opportunities offered by the fashion and beauty industry.
Throughout the program, with a practical, creative and innovative approach, students gain in-depth insight into the structure of the sector and its key players, learning to identify a competitive advantage to prepare and implement the marketing plan, adapting it to the individual needs of the different businesses.
Within this context, it is a challenge to remain competitive and, therefore, you will learn from experts who live these situations first-hand on a daily basis in their companies, searching for constant solutions for real cases.
MASTER'S DEGREE 
On successful completion of your program, you will receive a double qualification: the Master in Marketing Management in Fashion and Beauty from EAE Business School and the Master in Marketing Management in Fashion and Beauty by the Universidad Internacional de la Empresa (UNIE)
Enroll now and start enjoying your career boosting plan.*
From the moment of your enrollment we will start working together in the materialization of your professional project through a personalized development plan. Are you going to miss it? Request information and we will explain it to you.
*This service applies only to on-site programs.
Reasons to take this master
in EAE Business School
Practical approach

:  

You will gain direct insight from pioneering experts every day throughout the program, developing competencies and skills for decision-making by analysing practical examples and case studies

Tools for the digital world

:  

On a daily basis, you will work alongside our faculty to gain a command of tools such as CRM and the technological software for running campaigns mailing, as well as programming, e-commerce creation, marketplaces, etc., learning all the key factors to make your business a success.

Global overview of the world of fashion and beauty

:  

You will gain in-depth understanding of the key factors in business and the main international challenges through insight into the different sectors that make up the world of fashion; cosmetics, leisure and services.

Omnichannel

:  

You will develop in-depth knowledge of omnichannel sales strategies: online, physical store, social media.

Business networking:  

With EAE Madrid, you will have the opportunity to expand your network of contacts. Throughout the day, you will be in contact with expert professionals and your classmates, as well as meeting executives from leading companies such as L'Oréal, LVMH, Tous, Gucci and Suarez, among many others.
Top 20
One of the most innovative universities in Ibero-America
El Economista Ranking 2021
Top 14
Business schools in the World/Europe
El Economista Ranking 2022
3rd
best business school in Spain
MERCO TALENTO Ranking 2022
60%
International participants
4 years
Average professional experience
The market for fashion and beauty. Current trends and CSR – 5 ECTS

Introduction to electronic commerce – 5 ECTS
Fashion and beauty consumers: new generations and experience in the digital age – 5 ECTS

Brand architecture and reputation – 5 ECTS

Experiential marketing and visual merchandising – 5 ECTS

Product development. Excellence in fashion and luxury – 5 ECTS
Marketing plan in fashion and beauty: omnichannel, pricing, product and distribution – 5 ECTS

Marketing and digital communication tools: the role of new technologies – 5 ECTS

KPIs and metrics – 5 ECTS
Choose the course that you want to take and which will expand your range of future professional prospects – 10 ECTS
Master's Thesis – 15 ECTS
Minors
Your competitive edge
At EAE Business School Madrid, as a school committed to innovation and transformation, we have created an optional specialization program, in an online format, that you can take at the end of your Master.
This educational model gives you the opportunity to acquire new skills and an individualized qualification to set yourself apart in the labour market by enhancing your professional profile.
You will have the option to choose the Minor that best suits your needs.
1.

Professional reality
Develop the creative capacity and critical analysis skills for making innovative decisions, promoting discussion in relation to brand management within the fashion and beauty sector.
2. 

Fashion and beauty industry
Understanding the key factors for efficient brand management in the fashion and beauty sector.
3.

Phygital age
Emergence of a new age in which the physical and digital aspects are more united than ever before, which the professional profiles of the future have to take into account as a fundamental part of business within the sector.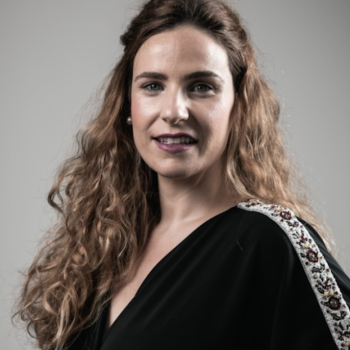 Frida Muntion
Marketing & Communications Manager - Clínica Dermatológica Internacional
Technology and innovation in fashion and beauty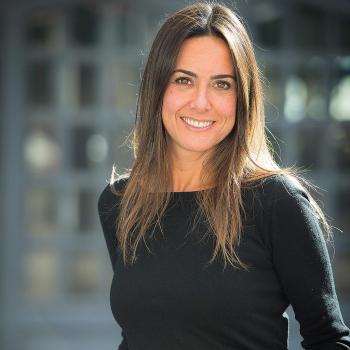 Magali Yus
Director of External and Institutional Relations of El Corte Inglés stores.
The fashion consumer and brand management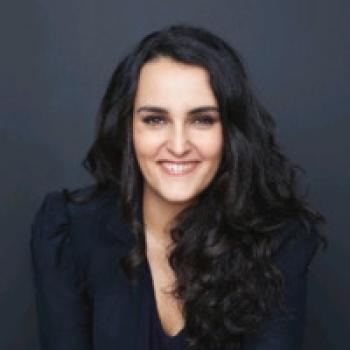 Gadea Maier
Director of Marketing and Communication Iberia of IWC Schaffhausen.
Product development. Excellence in fashion and luxury.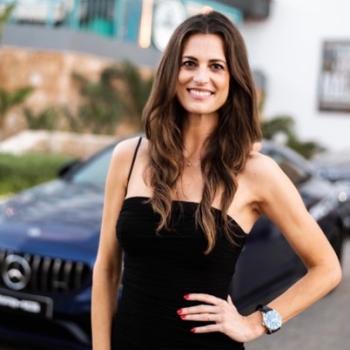 Marta Gracia
Country Manager IWC Schaffhausen
Fashion and beauty marketing plan: omnichannel, pricing, product and distribution.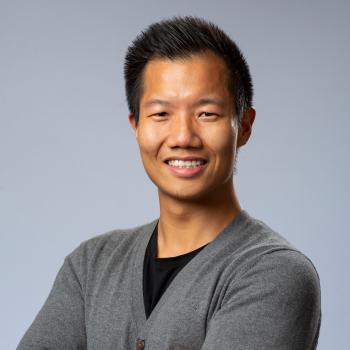 Rogelio Chung
Ecommerce Manager LEGO
Digital marketing and communication tools
Professional prospects and entry profile
What you study here and now will have an impact on your career tomorrow. Start imagining your future and take a look at some of the professional prospects that await you.

Marketing Management

Brand Manager

Product Manager

Visual merchandiser

Retail Manager

Clientele and Loyalty Department

Content Manager

Communication Manager

Community Manager

To access this Master, students must have a Bachelor Degree qualification or a Diploma in Architecture, Engineering, Technical Engineering or Technical Architecture, or a University Diploma prior to starting the studies.

The Master is primarily designed for graduates with a Bachelor Degree or University Diploma in:

Economics

Business Administration and Management

Marketing

Advertising

and

Communication

 
88%
Students received new job offers after completing their Master (2021)
98%
Students received new job offers after completing their Master (2021)
9%
of our students had a Triple Jump Career Change (they have changed area, sector and even country) (2021)
+500
of our students had a Triple Jump Career Change (they have changed area, sector and even country) (2021)